Finder is committed to editorial independence. While we receive compensation when you click links to partners, they do not influence our content.
Where to find paddling pools and swimming pools for sale in New Zealand
Need to cool off? Try these online retailers for pools of all shapes and sizes.
Summer has been a lot hotter than any of us expected it to be, with weeks of blue skies and temperatures hovering around 26-30 degrees for a lot of regions. The warm weather is hopefully set to continue, so if you can't get to the beach or have a local swimming spot, a swimming pool or paddling pool is one investment that you won't regret.
However, there is one problem. Most of the go-to retailers for above-ground swimming pools and paddling pools to cool off in have sold out. Don't be disheartened though, as thankfully there are many online retailers that still have stock available. You may not be able to get the exact size or type of pool that you were hoping for, but hey, if it holds water and you can fit in it, that's all that counts right?
Where to find paddling pools and swimming pools for sale in NZ
---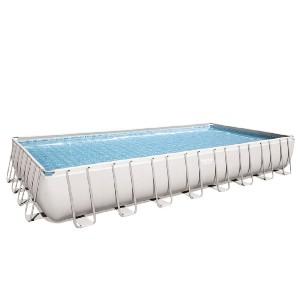 This New Zealand-based online marketplace for household and personal goods has an assortment of paddling pools to choose from and even some above ground Bestway swimming pools.
Own it now, pay later with Zip

Free shipping with Market Club+
Easy returns
Go to TheMarket
---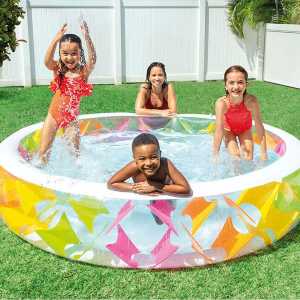 At Onceit you can find a great selection of inflatable pools for kids and toddlers, including some that are big enough for adults to sit in as well.
Free delivery on some products
Afterpay available
New deals added regularly
Go to Onceit
---
BestDeals had sold out of its range of Bestway swimming pools last time we checked, but we could still find some paddling pools and sprinkler pools for little ones.
Laybuy and Afterpay available
Free shipping on some products
30-day moneyback guarantee
Go to BestDeals
---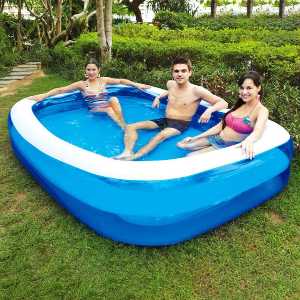 Amazon Australia has paddling pools for all ages with reasonable shipping costs. Just make sure to check the estimated delivery date before confirming your order.
Enter your address to see which products ship to NZ
See estimated delivery date before you buy
Trusted online marketplace
Go to Amazon Australia
---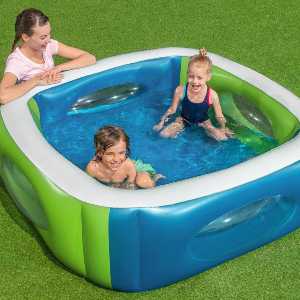 You can rely on Catch to deliver plenty of discounts on outdoor gear for summer. While there are no large swimming pools, the site does have some cute paddling pools for kids.
New deals added regularly
See reviews from other customers
Popular and emerging brands
Go to Catch
---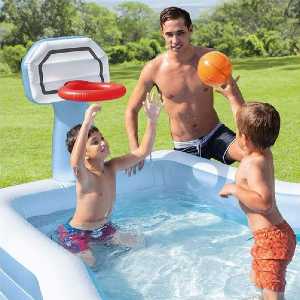 NZSALE has plenty of options to choose from when looking for a paddling pool for the backyard. It also has a bunch of pool toys and floaties.
Genoapay, Zip and Afterpay available
Dispatched in 1-2 days
14-day returns policy
Go to NZSALE
---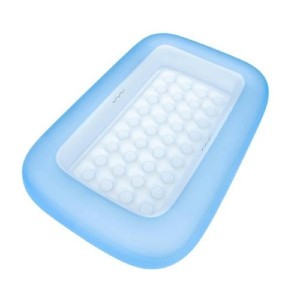 Ezibuy stocks a selection of Bestway swimming pools that you can easily inflate and enjoy cooling off outside this summer.
Different sizes to choose from
Delivery $9.95
Laybuy and Afterpay available
Go to Ezibuy
---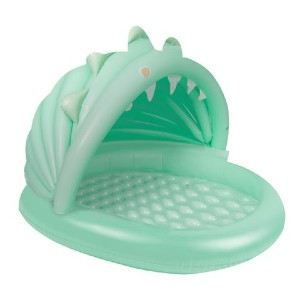 Made specifically for the little ones, Baby Bunting has brightly-coloured kids paddling pools available on its website.
Free shipping for orders over AU$50
Quick and easy returns
Secure payments
Go to Baby Bunting
---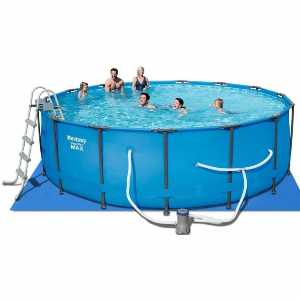 Trademe
Trademe is a go-to for just about everything you could possibly need – and swimming pools are no exception. Browse the site for brand new pools as well as second-hand options.
Auctions and buy now options
Buy new or used
Buy now, pay later with Afterpay
---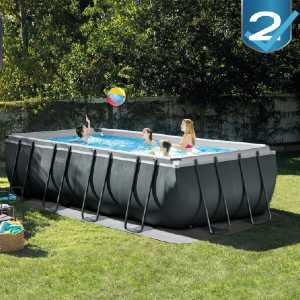 Para Rubber
If you want a more permanent solution than an inflatable pool but don't want to dig a hole on your property, Para Rubber has Intex above ground swimming pools in different sizes.
Sizes up to 9.75 metres in length
Pool accessories available
---
Do I need to put a fence around my paddling pool?
In most cases yes, but there are some exceptions.
The current pool safety legislation has been in effect size 2017 to reduce the risk of young children drowning. Rules apply to both permanent and inflatable pools, so you will see warning notices on pool packaging and on the product pages when shopping online.
You can read the pool safety guidance here. Some key points to be aware of include:
All pools that can hold water to a depth of 400mm must have a barrier that restricts unsupervised access by children.
Indoor pools at a residence must have a barrier.
Before installing a pool barrier, you need to obtain a building consent.
Inspections need to be carried out every 3 years.
Fences need to be at least 1.2m high and 1.8m high if the fence borders on your neighbours property.
Any door that opens from the house to the pool area must have a locking device that cannot be easily opened by a child under 6.
Before purchasing a pool, make sure that you understand the rules around fencing and that you are able to comply. Failing to comply could mean a fine of $100,000.