Finder is committed to editorial independence. While we receive compensation when you click links to partners, they do not influence our content.
Online payday loans
Compare payday loans online and save time when you need to most.
If you're in need of a small, short-term loan, an online payday loan could be the most convenient option. You can compare payday loans online to find out which lender is right for you and how quickly you'll receive the money. Most lenders who offer these loans keep the process quick and straightforward, requiring little more than an application form and some document uploads before approval.
Read on to find out more about applying for a payday loan online and consider the range of lenders offering them.
⚠️ Warning: be cautious with short-term loans
If you're experiencing financial hardship and would like to speak to someone for free financial counselling, you can call the MoneyTalks helpline operated by FinCap on 0800 345 123. It is open from 8:00am to 5pm, Monday to Friday and 10am to 2pm Saturday. When comparing short term loans, ensure you take into consideration any fees, charges and rates you may be charged.
Alternatives to short-term loans
Consider these alternatives before applying for a payday loan:
Use online Government resources. The Commerce Commission New Zealand website explains how loans works and what to be aware of when borrowing from a lender.
Payment plans. Talk to your electricity, gas, phone or water provider to see if you can work out a payment plan or receive an extension on your due date if you're behind on payments.
Contact your creditors. Speak with creditors about extending the due date of your payment, or working out a new payment plan that works for both of you. Seek personal loans elsewhere. Consider a small personal loan from a bank or a credit union. You may qualify for a loan with much lower interest rates than those offered by payday loan companies.
Pay with credit card. Consider paying with your credit card to cover your emergency bills or payments. This is not a long term solution, as you'll need to pay off the balance as soon as possible, but it's an alternative to a short term loan with high – and immediate – interest rates.
These lenders offer online payday loans with a quick application process
What is a payday loan?
A payday loan is a small, short-term loan that's usually for less than $2,000 but can be for as much as $5,000. Loan terms can differ but are generally around 2 to 60 days, and may extend to 12 months. You can apply for these loans online, but some lenders also have a physical location.
Need a quick online payday loan? Here's how to apply
Find a lender using the table above. Look at the loan cost and term; the amount you can borrow and how quickly you will receive the money.
Click through to the provider's website, once you find the right online payday loan, by clicking the "Go to Site" button. Here you can confirm the loan details.
Apply online by sending your personal and financial information (income, assets and debts), employment (job or Work and Income payments) and bank account details.
What you pay when you apply online
Payday lenders have fees, whether you request a loan in-store or online and may charge the following:
Establishment fee
Monthly fee
Default and late payment charge
Enforcement expenses, if the provider takes you to court for failing to repay the loan
The benefits of online payday loans
These are not a long-term or ongoing financial solution, but online payday loans bring a range of advantages to people in need of cash.
The features and benefits of online payday loans include:
Quick online application. One reason payday lenders operate online is so they can offer a faster application process. You can complete a request for a payday loan in under ten minutes and may receive a preliminary response in 60 seconds. Lenders still need to see your bank statements and other financial documents. However, some make this process simple, by providing a secure login to your Internet banking to view statements directly, so you don't have to create and upload PDFs of your bank statements.
Fast and convenient funds. Applying for a payday loan online mean that, once the provider approves the application, they can deposit the funds into your nominated bank account almost instantaneously.
Repeat borrowing. Most lenders have a members area, where you can easily borrow from them a second time. Please bear in mind that online payday loans aren't meant to be a long-term financial solution.
Comparing lenders. Use the table above to compare fees, terms and loan turnaround times to find the right loan provider for you.
Transparency. Lenders need to publish their fees, charges and other relevant information, so it makes it easier to compare online payday loans.
Case Study: John and Mandy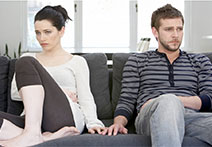 John and Mandy are both busy working parents, with a three-year-old in daycare four days a week. One week their daughter falls sick with chicken pox, and John has to stay home with her. As a shift worker, he loses money from his take-home pay. They also have to pay extra for doctor's appointments and medicine.
Like many young families, John and Mandy live from one pay cheque to another and have no emergency funds to fall back on. The cost of their daughter's unexpected illness adds up, and the couple starts to wonder how they will make ends meet until their next payday. To make matters worse, their credit history was negatively affected by a default on a mortgage payment from a year ago, making them ineligible for most standard credit products.
They start to compare payday lenders online, as they only need a few hundred dollars until Mandy receives her pay next week. After looking at the range of loans available, Mandy applies, and they receive the money the next business day.
Comparing the positives and negatives of online payday loans
The good:
Turnaround time. Online payday lenders often have your loan to you within one business day, with some even able to send your money within a few hours.
Easy to compare payday loan options. With a range of online lenders at your fingertips, comparing your options is easy. Look at the features on offer from different lenders and apply for the one that best suits your needs.
Quick and simple application. You can complete your request for a payday loan online in a matter of minutes and receive instant approval.
The not so good:
Disreputable lenders. Some dishonest lenders are operating in the online space, so you need to be careful when comparing and applying for loans. A reputable lender will never charge an upfront fee to process a loan application.
Higher fees. Payday loans come with substantially higher costs than a standard personal loan. It's vital to decide whether you really need a loan before applying.
The payday loan spiral. Online payday loans are intended to cover one-off financial emergencies, like dental bills or the cost of fixing or replacing a broken appliance or faulty car. Unfortunately, these loans are so simple to apply and receive approval for that people get caught in a cycle of taking out payday loans regularly or using funds from a payday loan to service other debt. Be honest with yourself about the reason for the loan before you apply.
Who can apply for online payday loans?
Payday loans aren't just popular for their convenience, but for their flexible lending criteria. These loans are small and designed to repay easily when the borrower receives their next pay cheque. For lenders, this makes these loans less of a risk than longer-term loans.
Because of this, people who have bad credit can still receive a payday loan. The lenders need only be satisfied that you can repay the loan amount when you receive your next pay cheque, rather than you being able to afford ongoing loan repayments over the coming months or years.
What do I need to provide to apply for an online payday loan?
Evidence of your regular income, which could be a mixture of employment income and Work and Income benefits.
Lenders need to check your bank statements for at least the past 90 days.
If you are a new customer, the loan provider may need you to provide proof of your identification, ie a driver's licence, passport or 18+ card.
What other options are available?
In some circumstances, an online payday loan is a perfect solution to help you through a difficult financial period. In other situations, a different option for short-term finance may be a better choice.
People on a low income may qualify for a low-interest or interest-free loan from a not-for-profit organisation.
Work and Income recipients may be able to apply for an advance of their benefit to assist with financial hardship.
Depending on the circumstances, it may be a better option to use a credit card to finance your expense, rather than applying for an online payday loan.
If the loan is to cover a phone or utility bill or to pay property rates, contact the provider directly. You may be able to agree on a payment plan with them.
More guides on Finder