Finder is committed to editorial independence. While we receive compensation when you click links to partners, they do not influence our content.
New Zealand dollar to Kenyan shilling exchange rate
Discover today's strongest NZD/KES exchange rates (updated 01 Feb 2023).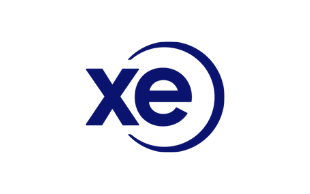 Great rates and low fees
Trusted around the world
Secure and reliable
Trade in 60 world currencies
Go to site
Live Rate
Refreshing in: 60s | Wed, Feb 01, 09:33AM GMT
Cheap transfers

Bank-beating exchange rates

Safe and reliable
Looking for the best exchange rate?
There are other factors to consider when sending an international money transfer in addition to the exchange rate, including the transfer fees, the payment method, the speed of delivery and the level of customer service. Keep in mind that we don't compare every product in the market, but we hope that our tools and information will allow you to compare your options and find the best service for your needs.
Best ways to send money to Kenya
New Zealand dollar
The New Zealand dollar is the official currency of New Zealand and a few surrounding island nations. Before it was introduced in 1967, New Zealand was using the British pound. A common nickname for the New Zealand dollar is the kiwi, which is also New Zealand's national bird.
| | |
| --- | --- |
| Currency: | New Zealand dollar |
| Currency Symbol: | $ |
| Sub unit: | Cent |
| Bank notes: | $5, $10, $20, $50, $100 |
| Coins: | $1, $2, 10c, 20c, 50c |
Kenyan shilling
The Kenyan shilling is the official currency of Kenya. The Kenyan shilling replaced the East African shilling in 1966 and is distributed and managed by the Central Bank of Kenya.
| | |
| --- | --- |
| Currency: | Kenyan shilling |
| Currency Symbol: | KSh |
| Sub unit: | Cent |
| Bank notes: | KSh50, KSh100, KSh200, KSh500, KSh1000, KSh10, KSh20 |
| Coins: | KSh1, KSh5, KSh10, KSh20, c50, c40 |
---
Past 10 days: NZD to KES
Jan 22
Jan 23
Jan 24
Jan 25
Jan 26
Jan 27
Jan 28
Jan 29
Jan 30
Jan 31
1 NZD =

80.5567

Inverse: 0.0124

80.6156

Inverse: 0.0124

80.7344

Inverse: 0.0124

80.5385

Inverse: 0.0124

80.7370

Inverse: 0.0124

80.7680

Inverse: 0.0124

80.7753

Inverse: 0.0124

80.7957

Inverse: 0.0124

80.4791

Inverse: 0.0124

80.1197

Inverse: 0.0125
Past 10 months: NZD to KES
Apr 2022
May 2022
Jun 2022
Jul 2022
Aug 2022
Sep 2022
Oct 2022
Oct 2022
Nov 2022
Dec 2022
1 NZD =

79.9311

Inverse: 0.0125

75.8806

Inverse: 0.0132

75.8492

Inverse: 0.0132

73.1750

Inverse: 0.0137

74.0224

Inverse: 0.0135

73.1201

Inverse: 0.0137

67.6518

Inverse: 0.0148

70.6998

Inverse: 0.0141

77.3624

Inverse: 0.0129

78.4101

Inverse: 0.0128
Past 10 years: NZD to KES
Jan 2013
Jan 2014
Jan 2015
Jan 2016
Jan 2017
Jan 2018
Jan 2019
Jan 2020
Jan 2021
Jan 2022
1 NZD =

73.4913

Inverse: 0.0136

69.8760

Inverse: 0.0143

66.5130

Inverse: 0.0150

66.6863

Inverse: 0.0150

75.8581

Inverse: 0.0132

75.0899

Inverse: 0.0133

69.4782

Inverse: 0.0144

65.2240

Inverse: 0.0153

79.2203

Inverse: 0.0126

74.3103

Inverse: 0.0135
Exchange rates from NZD to other currencies