Payday loan with no credit check
Worried about your credit history? Here are the lenders that won't check your credit.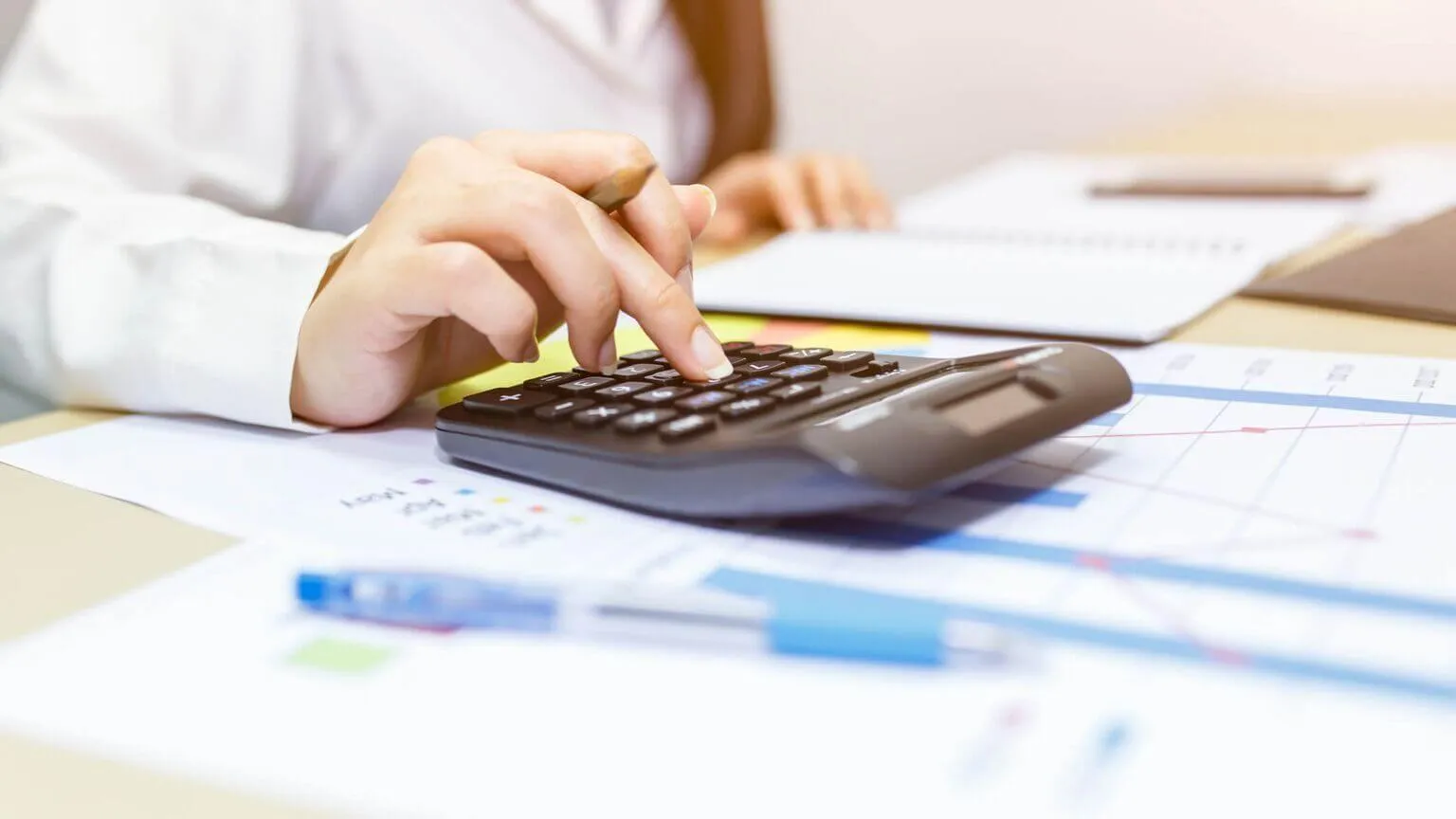 If you need a loan but are concerned your credit report will hold you back, you have the option to apply with a no credit check lender.
These lenders base their decision on your income, employment and bank statements rather than your credit history. Find out about how these loans work and if they are right for you.
⚠️ Warning: be cautious with short-term loans
If you're experiencing financial hardship and would like to speak to someone for free financial counselling, you can call the MoneyTalks helpline operated by FinCap on 0800 345 123. It is open from 8:00am to 5pm, Monday to Friday and 10am to 2pm Saturday. When comparing short term loans, ensure you take into consideration any fees, charges and rates you may be charged.
Alternatives to short-term loans
Consider these alternatives before applying for a payday loan:
Use online Government resources. The Commerce Commission New Zealand website explains how loans works and what to be aware of when borrowing from a lender.
Payment plans. Talk to your electricity, gas, phone or water provider to see if you can work out a payment plan or receive an extension on your due date if you're behind on payments.
Contact your creditors. Speak with creditors about extending the due date of your payment, or working out a new payment plan that works for both of you. Seek personal loans elsewhere. Consider a small personal loan from a bank or a credit union. You may qualify for a loan with much lower interest rates than those offered by payday loan companies.
Pay with credit card. Consider paying with your credit card to cover your emergency bills or payments. This is not a long term solution, as you'll need to pay off the balance as soon as possible, but it's an alternative to a short term loan with high – and immediate – interest rates.
Please note: If you are suffering financial problems related to the coronavirus pandemic you may be eligible for additional support. Find out more here.
Compare payday loans options in New Zealand
Moola Payday Loan
Borrow up to $1,500 and enjoy a flexible repayment plan.
Minimum loan amount: $500
Maximum loan amount: $1,500
Interest Rate: 292% p.a.
Loan term: Up to 126 days
Turnaround time: Within the same day
Key requirements: Be 18+ years old, provide proof of recurring income
Go to site
More info
What does "no credit check" mean?
The lender will not request your credit report from a credit bureau. At its most basic level, this is what a no credit check loan is. When you apply, the lender will not request your credit report from a credit bureau to check your borrowing history.
The lender will list the loan details on your credit file. While the lender does not check your credit report, it will tell the credit bureau you applied for a loan. If you are approved, the provider will also list the loan on your credit report.
The loan provider will check your bank statements. The lender uses the last three months of your banking history to judge whether you can afford the loan. When it looks at these, they can check your income, expenses and if your account has been in the negative during this time (this indicates financial stress).
You need to earn an income. You need to prove you can afford the loan, by providing evidence of employment or Work and Income payments.
Why don't some short term lenders check your credit history?
Instead of judging you on your financial past, these lenders may focus on what you can afford now and whether you can repay the loan amount. To do this, they ask for proof of employment and income. If you are not employed, you may still be eligible, but you need to be able to demonstrate income from benefits with Work and Income, or another income source, eg shares. You also need to provide three months' of your bank statements.
Either way, lending money without a credit check represents a high risk. While a lender can approve a loan within minutes, they come with higher interest rates and fees than those of traditional lenders.
Am I eligible for a no credit check payday loan?
Here are some of the criteria you usually have to meet:
You must be at least 18 years old.
You must receive a regular income.
If you're receiving support from Work and Income, you may need to show you earn at least 50% of your income from an alternative source.
You are required to provide read-only access to at least 90 days of bank statements. If you would prefer to submit hard copies, this will have an impact on the turnaround time.
Lenders want to know whether you have outstanding loans or other outgoing expenses, such as credit card payments or rent.
Does everyone who has bad credit need a "no credit check" loan?
No. There is a range of lenders that will consider you for a loan if you have bad credit, and they will check your credit history. Just as the case with no credit check loans, bad credit loans are approved using the information you provide in the application, such as how much you earn and whether or not you are employed. Bad credit lenders may also use your credit history to help make their decision, but bad credit doesn't mean they won't approve you.
If you have bad credit, you may want to compare your no credit check and bad credit options to see which is right for you.
How much will a loan cost?
The fees and interest rates associated with a no credit check loan differ from lender to lender, but the cost structure is usually simple. Typically, smaller loans are repaid within a period of two days to one year, while you usually repay more significant loans over a maximum of two years.
MyFinance provides loans from $1,000 and to make it more straightforward they include establishment and administration fees in the loan amount. For example, if you were to borrow $1750 over 12 months at an interest rate of 13.95% p.a., you will pay $181.43 per month. Please check out MyFinance's website for its full terms, conditions and fees.
How does the application process work?
Bear in mind the application process will differ between lenders, but usually, when you apply you will be asked for read-only access to bank statements from the last 90 days, details about your job or Work and Income benefits and how much you earn.
If the lender approves the loan, the agreement will detail the agreed amount, the loan period, associated fees and interest rate p.a. It's essential to read and understand this contract, especially the information about what happens if you can't repay the no credit check loan.
Applications are submitted online and usually approved quickly. If you meet the criteria and supply all the necessary information, the lender will often make a same-day deposit into your account.
How can I avoid the risks of no credit check loans?
There are a few risks with payday loans, but you can avoid many of these by doing the following:
Make sure the lender you are applying with is reputable. Check the lender has a credit licence and is easy to contact.
Don't apply for a loan you can't afford. No matter what financial situation you're in, it's not a good idea to apply for a loan you know you can't repay. If you are in need of financial help, you can contact the New Zealand Federation of Family Budgeting Services on 0508 283 438 for assistance.
Avoid applying multiple times. Every loan application shows up on your credit file. While these lenders might not consider your credit history, a lender will list every request on your file. Several applications within a short period negatively affect your overall credit rating.
Check what fees the lender will charge. Check out the lender's website for the fees, terms and conditions. You should also check what the loan provider will charge if you are late with a payment or default on the loan.
Consider if you actually need the loan. Once you sign the loan agreement, you're bound to its conditions until you repay the no credit check loan, including interest and associated fees. Typically these loans are unsecured, which means the lender can initiate legal proceedings against you if you can't repay.
How can I compare no credit check loans?
Here are the factors to consider when comparing no credit check loans, from lenders that don't check your credit history:
Loan amounts. Loans can be from as little as $100 and up to as much as $5,000. Lending criteria and amounts do differ, so your choice should depend on which lender can best accommodate your borrowing needs.
Loan terms. The size of the loan determines the repayment period and associated fees. Shop around to see which lenders offer repayment terms that best suit your financial situation.
Fees. Different loan amounts imply different fee structures, and other fees may apply for missed payments or settling the loan before the end of the loan period.
Application time and turnaround. Thanks to online application forms and read-only access to bank statements, lenders can evaluate your situation almost immediately and approve applications quickly. Depending on when you apply, money is usually available on the same day or within one business day.
Compare a range of payday loans
Frequently asked questions about no credit check loans
---
Image: Getty Images