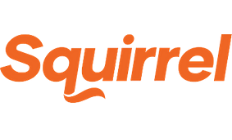 Finder is committed to editorial independence. While we receive compensation when you click links to partners, they do not influence our content.
Squirrel Money review
Buy a first home, renovate an existing one or fund a building project with Squirrel Money.
Squirrel Money offers both traditional and peer-to-peer home loans for those looking to buy a first home, investment property or fund a new build.
Residential property owners can also apply for bridging finance or borrow against the equity in their home for a wide range of purposes, including renovation, tiny homes, buying a car or debt consolidation.
Squirrel has been operating since 2008 and has arranged over $8 billion in mortgages. It also offers a mortgage broking and investment service.
Loans available from Squirrel Money
As well as operating as a mortgage broker for home buyers, Squirrel Money also offers secured loans for property owners through its peer-to-peer lending platform.
Home loans. Squirrel works with all of the major banks like ANZ, ASB and Westpac to fund home loans for first home buyers, customers who want to refinance, or property investors. Home loan solutions are tailored so your mortgage could be split across different terms and rates to save money.
Homeowner's loan. You can borrow for things like renovations, repairs, big ticket appliances, a new car or unexpected bills. There are no fees charged, except for defaulting on your repayments. Borrow a small amount from $1,000 to $20,000 unsecured, or a larger amount from $20,000 up to $70,000 secured against an owner-occupied property.
Tiny house loan. You can borrow an amount of up to $70,000 to finance a tiny house over a term of up to seven years. The tiny house itself will be used as security. You must be earning at least $25,000 pa, and have a good credit score. There are no early repayment fees to worry about if you want to pay the loan off in full at any time.
Bridging loan. Limited funding is available for those buying a house before they sell. Priority is given to existing clients who've used a Squirrel broker to buy a house, but Squirrel Money will also look at existing client approvals and new-to-Squirrel owner occupiers, in that order. The loan is either financed by Squirrel or one of its banking partners. You can borrow up to 80% of combined property value with flexible payment options.
Builder's turnkey loan. Squirrel can either fund up to 80% of sale price if there is a buyer or up to 70% of a residential new build under construction without a buyer. The loan is secured against the property. This loan is aimed at Master Builders or Certified Builders, but they also offer turnkey lending to buyers who aren't builders.
What is peer-to-peer lending?
Squirrel uses peer-to-peer lending for its non-mortgage products. This means it matches borrowers with willing investors rather than a bank.
Squirrel Money investors can earn interest between 4% and 7.5% pa depending on the class of loan. The highest interest is earned on personal loans at 6 to 7.5% You can find out more about peer-to-peer loans here or watch Squirrel's short video.
Features of Squirrel Money loans
Here's a rundown of the main features you can expect with a Squirrel Money loan:
100% online application and loan management
A simple application process and fast approval
P2P loans funded by Kiwis who want to help Kiwis
No early repayment fees for paying off your loan in full
How much does the loan cost?
Depending on the type of Squirrel Money loan, you may incur the following fees and charges:
Establishment fee – $0 for homeowner's loan, $500 for Tiny House Loan, up to $1,000 for bridging home loan
Default fee – $25 per month
Dishonour fee – $15 per transaction
Security release fee – $0 for homeowner's loan, $150 for Tiny House loan, $450 for business property loans.
Default interest rate – 5 – 10% depending on type of loan
How to apply for a loan from Squirrel Money
Here's what you need to know about applying for one of the following loans from Squirrel Money.
Home loan or bridging loan
To apply for a home loan or bridging loan you can start the ball rolling by filling out an online application – either the full or quick version – and one of the mortgage brokers will be in touch with you.
Homeowner's loan or tiny house loan
To apply for a Homeowner's Loan or a tiny house loan, fill out the online application. You'll need to have your NZ driver's license or NZ passport on hand for ID verification.
Once a soft credit check (one that doesn't affect your credit record) has been made, Squirrel will quote you an interest rate within 24 hours. You have 30 days to accept the offer, and if you decide to go ahead they'll do a full credit check, and ask you to verify your financial information.
If everything checks out then the money will be deposited into your bank account within a few days, and you start making repayments either fortnightly or monthly.
Turnkey building loan
Contact the Squirrel through their online form and someone from the loans team will get in touch with you. Alternatively you can call on 0800 21 22 30.
Eligibility requirements
In general, to be eligible for a Squirrel Money loan you must meet the following criteria:
18 years old and over
Earning enough income to make loan repayments
Hold a valid New Zealand driver's license or New Zealand passport
Able to provide three months worth of bank statements
Have a good credit score.