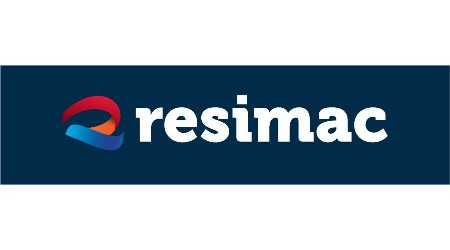 Finder is committed to editorial independence. While we receive compensation when you click links to partners, they do not influence our content.
Resimac mortgages
Self-employed or have a complicated financial situation? Resimac may be able to help with a home loan to suit your circumstances.
While only being in the New Zealand market for approximately eight years, Resimac is helping Kiwis with competitive mortgage solutions. This organisation is recognised as a non-bank lender and its primary focus is providing loans for people that have had issues with mainstream mortgage lenders.
Resimac understands that not everyone fits the normal lending criteria mould set out by most loan providers. It welcomes customers who have bad credit, a history of not meeting repayments or who have other debt to think about. Those that are self-employed or have been bankrupt can also apply, so this is a lender to consider if you fall into one of these categories and have been turned away by retail banks.
Mortgages on offer from Resimac
Standard floating home loans. If you're hoping to repay your loan sooner, a Standard floating home loan of up to $1.5 million allows you to make extra repayments whenever you want. You can borrow up to 80% of the property value and pay no ongoing fees.
Fixed-rates home loans. Your regular repayments stay the same for a set period with a fixed-interest rate loan. Choose a loan term of between 1 and 5 years, with interest rates ranging between 6.54% p.a. and 7.99% p.a. No ongoing fees apply and you can borrow up to 80% of the property value to a maximum of $1.5 million.
Self-employed home loans. With floating interest rates from 5.09%, Resimac can help even if you have don't have traditional proof of income or you have only been trading for six months. If you have a less than perfect credit score, it still may be able to help.
Specialist home loans: Adverse Clear, Adverse Plus and Assist. These loans enable you to borrow $1.5 million or up to 80% of the property value, even if you have had credit issues or are consolidating multiple debts. This may even apply if you have been declared bankrupt. Floating interest rates range from 5.59% to 10.84% p.a. With Adverse Plus and Assist, Resimac also accepts you with unlimited mortgage arrears, plus unlimited defaults and judgements.
Features and benefits
Online access. Manage your loan online and make extra payments or redraw at a time that suits you.
Flexible loan setup. Choose to make your repayments weekly, fortnightly or monthly to tie in with your pay schedule. You can then structure your payments to go towards principal and interest or interest only.
Unlimited repayments. On a Resimac standard variable home loan, you make extra repayments without being penalised.
Customer benefits programme. Resimac customers get access to exclusive discounts for products and services from leading brands.
Split your loan. If you can't decide between the benefits of a variable loan versus a fixed-rate loan, you can split your loan in two to get the best of both worlds.
Quality assured. Resimac is a committed responsible lender and a member of the Professional Advisers Association.
Quick response time. When you have a question about your loan, you can call or email Resimac to get an answer straight away.
No ongoing fees. When you apply with Resimac you pay an application fee of $399. Other fees apply for valuation, settlement and discharge, so take a close look at its Schedule of Fees and Charges.
How do I apply?
If you'd like to apply for one of the Resimac Home Loans that suit your circumstances, first use the How much could you borrow calculator, which takes into account your income and expenses to see if you pre-qualify. You can then download an application form to fill in and send by email, or contact 0800 466 656 to speak to a Relationship Manager.
Eligibility
When you go through the application process, you are asked to provide certain documentation, which may vary according to the type of loan you are applying for but as a minimum, you should have the following prepared:
Valid photo identification – your passport or driver's licence
Proof of address – a utility or phone bill
Proof of income – payslips and bank statements
Expense and debt details – a breakdown of monthly outgoing and statements for any debts you currently have