Finder is committed to editorial independence. While we receive compensation when you click links to partners, they do not influence our content.
Refinance mortgages
Refinancing your home loan can save you thousands each year over the life of your mortgage. Plus, switching is easier than you think.
Refinancing simply means switching from one home loan to another. You can switch loans with your current lender or get a new product with a new lender.
The main purpose of refinancing is typically to get a lower interest rate to save on repayments. You can also switch to a mortgage with more features, or move from a property investment loan to an owner-occupier loan. Some borrowers refinance to unlock equity in their property.
Why should I refinance?
Refinancing to a lower interest rate reduces your monthly mortgage repayments. Even a small decrease in monthly repayments can add up to thousands of dollars over the length of a home loan. However, there are far more benefits than simple savings. You should look at switching mortgages to:
Secure a lower interest rate. The lower your rate, the lower your repayments. Rates in New Zealand are very competitive right now, so you could find yourself a better one. If you haven't looked at your home loan in a few years, you might be surprised to learn how much you're paying. Compare rates and see just how much you could save.
Unlock more features. Features like additional repayments, a redraw facility, portability and offset accounts can help you save on interest repayments. They give you more flexibility and let you get more out of your mortgage.
Unlock equity. The amount of your property you own is called equity. You can access the equity through a line of credit mortgage to purchase another property, renovate your home or buy a car. Refinancing in this way can save you money on other purchases (for example, a mortgage typically has a lower rate than a car loan) but adding to your mortgage means you're paying it off for a longer period.
Consolidate your debts. Juggling debts can be hard. Debt consolidation lets you roll your existing debts into a single manageable loan. If done correctly, you can save on fees and reduce the amount of interest payable by combining your debt into a single repayment with a competitive rate. It's essential to work closely with your lender during this period to ensure that you actually save money in the process.

However, paying off a smaller debt over decades by adding it to your mortgage can end up costing you more in interest over time.
Examples: the benefits of switching to a better loan
Bryan switches to a lower rate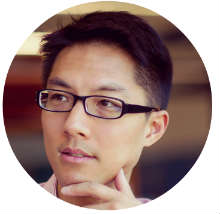 Bryan is four years into a 30-year mortgage. It's an owner-occupier, principal and interest loan that started out with a low 3-year fixed rate. However, the fixed-rate period has finished and the current rate is much higher, at 4.34%. Bryan initially borrowed $700,000 and has repaid $120,000 so far.
Current monthly repayment: $3,104 per month.
Bryan jumps online and starts comparing loans. He doesn't care about premium features like offset accounts but wants a mortgage that is flexible and offers a low rate. Bryan finds a good, basic mortgage product with a variable rate of 3.62%. The loan does come with a $500 application fee and his old loan has a $200 discharge fee.
Switching costs: $700.
New monthly repayment: $2,871 per month.
Even with the cost of switching factored in, Bryan still comes out ahead. By changing mortgages, he'll save $233 a month in repayments. That's $2,796 a year.
Leah wants more features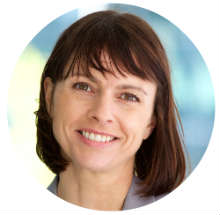 After making six years of repayments on an $800,000 mortgage, Leah decides she wants more out of her loan. She has a package loan with her bank and has bundled together her mortgage with a credit card and savings account. However, the rate is high (4.12%) and the package doesn't suit her needs anymore. She hardly uses the credit card.
Leah compares her options and finds a variable mortgage with a 3.75% interest rate and a 100% offset account. She wants to take some of her savings and offset them against her loan to lower her interest and pay off the loan faster.
Savings: Leah's new rate is saving her over $100 a month.
Offset benefits: By putting $30,000 of savings into her offset account Leah can shave a year off her mortgage.
Arabella taps into her home equity
Arabella wants to invest in property. She has almost paid off her mortgage and has $750,000 in equity. Because Arabella doesn't have much debt to repay on her mortgage she can easily switch to a line of credit loan. She can then access cash to use as a deposit on a small investment property, which can be a risky investment strategy if she borrows too much money.
However, because Arabella doesn't have much debt and her income is steady, her risk is much lower. She's also planning to use her investment property as a source of income, further minimising her risks.
Benefits: Arabella can purchase an investment property faster and generate rental income.
How do I go about switching home loans?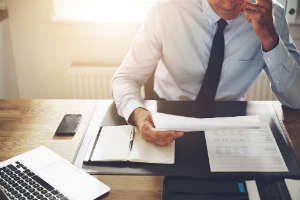 The whole switching process can be a little complicated but think about the savings! Investing a few hours of your time could save you tens of thousands of dollars over the life of your loan.
Here's the step-by-step refinancing process:
Examine your current loan. Check your rate, repayment costs and fees. If your interest rate is above 4% you should look at switching.
Speak to your current lender and ask for a lower rate. Your lender may offer you a discount on your rate. That could be all you need to do, but you could still find better elsewhere. However,

if your lender agrees, then you can save yourself the trouble of refinancing.

Get a quote for your exit costs. If you decide to switch lenders you might have to pay a fee, but it could be worth it if the savings are big enough.
Compare mortgage options. Look for a mortgage with a better rate and features you need.

Make sure it's a loan type that matches your situation.

Crunch the numbers. Examine the costs of your new mortgage, including application and ongoing fees and make sure the new loan really is a better deal.

Check your exit costs from your current mortgage too, as there may be a discharge fee or break costs.

Apply for the new mortgage.

Collect your mortgage documents, submit your application and then wait for approval from the new lender.

Exit your current loan. Notify your current lender and discharge your mortgage. Your new and current lender take care of the rest.
You've refinanced. Be sure to monitor your new mortgage repayments and change loans again in a few years if you find a better option.
If you require expert refinancing guidance, you can also speak to a mortgage broker.
What documents do I need when switching lenders?
Refinancing requires a new mortgage application, which means you need to submit payslips, payment summaries, identification documents and other paperwork. Plus, as a refinancer, you need to provide information about your current mortgage.
How much does switching cost?
Changing mortgages can come with upfront costs for starting a new loan and exiting your old loan. Fees are usually the biggest expense. You should always factor these costs into your decision, but don't let a single upfront cost deter you from making a major saving in the long-term.
Fees related to switching loans include:
Early terminations fees. Lenders often charge a fee to end a home loan, whether by refinancing or paying the loan off.
Fixed-rate break costs.

If your current home loan has a fixed interest rate then you can face higher costs for breaking the loan. If this cost is too high you should wait until the fixed period ends before refinancing.
Upfront fees for your new loan.

Some lenders charge

application or settlement fees,

while others don't.
Valuation fees.

Your new lender will value your property during the application and may charge a fee for it.

Ongoing fees

. For your new loan.
Are there situations where I shouldn't refinance my mortgage?
For most borrowers refinancing is a good idea. However, sometimes switching mortgages isn't worth it. Here are a few cases where you're probably better off sticking with your current loan:
You have a fixed-rate mortgage with a very high exit cost and the cost of fees could outweigh the benefits of changing until the fixed-rate period is over.

Check with your current lender for a better idea of your break costs (it's hard to calculate on your own).

You think you'll probably sell your property in the near future and you won't have the mortgage long enough to make any decent savings.
Your loan amount is small. In this case, the savings you get by switching might not be worth the interest you pay.
You've been with a lender for quite some time, enjoy the service you receive and have other products with them such as credit cards or a personal loan. You might be better off asking your lender for a discount.
Your equity is determined by your property's value. It's hard to refinance if you own 20% of a property you paid $700,000 for if that property is now only worth $650,000. While this is a relatively rare scenario, properties can lose value; it sometimes happens because the property is damaged or the local property market is in a decline. In this situation, you need to get a professional valuation and make sure you have enough equity to refinance.
Your property value has fallen or your LVR is still over 80%, which could see you pay lenders mortgage insurance again.
I have some more questions about refinancing