First home buyer loans guide
Buying your first home? Find the right home loan and get the information you need to buy your dream property.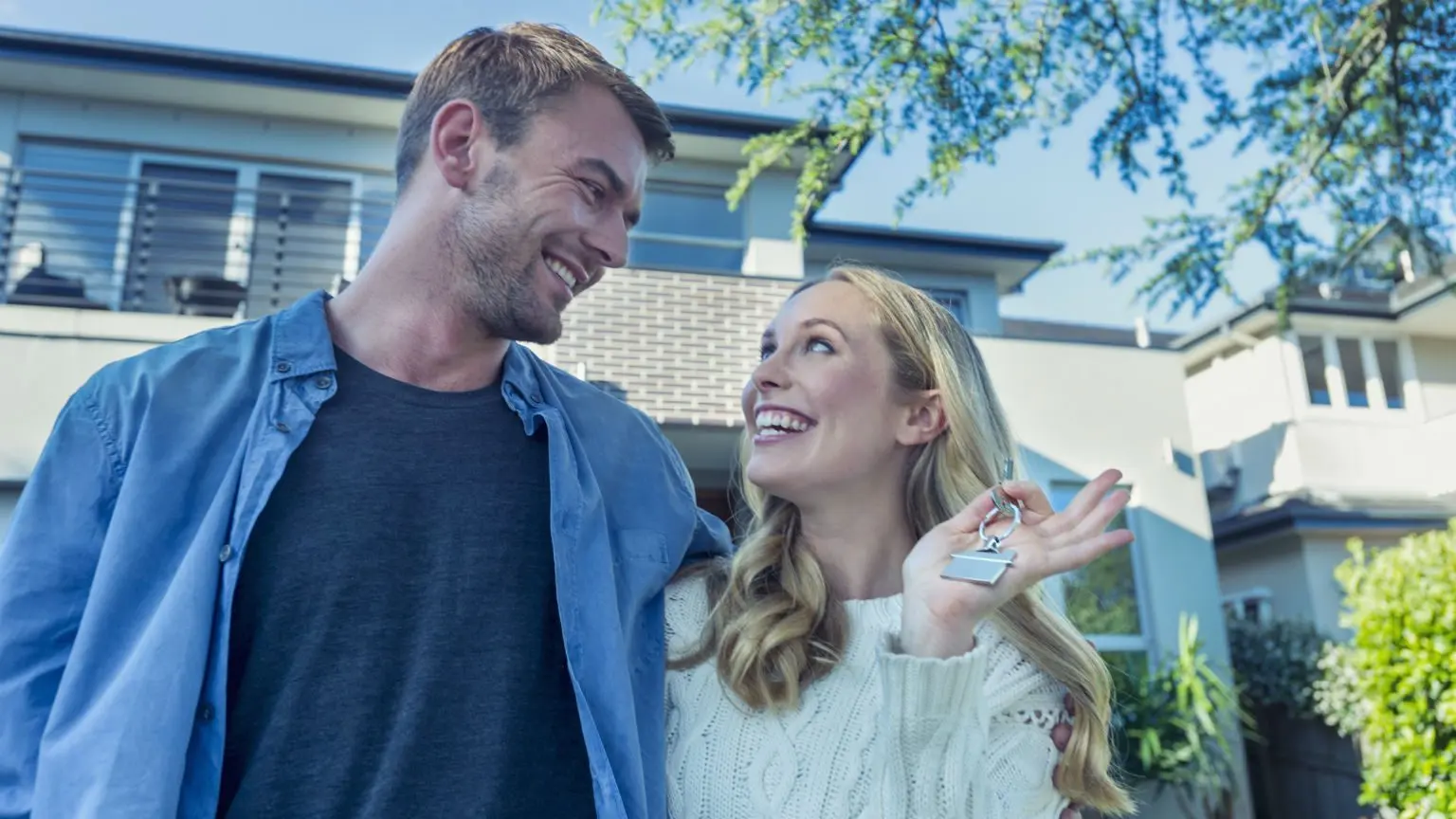 Buying your first property is one of life's biggest decisions. This page will guide you through the basics of choosing a good first home loan, working out how much you can borrow and accessing first home buyer grants and concessions.
How do I compare first home buyer home loans?
While some lenders offer home loan products specifically for first home buyers, most do not. But an ideal mortgage product for a first home buyer usually:
Has a low interest rate. No one wants to be stuck with a high interest rate, especially first home buyers. A lower rate means lower repayments, making your mortgage more affordable. Some lenders offer special introductory variable rates, which start low for the first year or two but will revert to a higher rate later.
Requires a 10% deposit (or lower). Saving a deposit is often one of the hardest challenges for first home buyers, especially if you need to save the traditional 20% of a property's value to qualify for a loan. Loans targeting first home buyers often have a max insured loan-to-value ratio of 90 or 95%, meaning you can get the loan with just a 5-10% deposit. But you'll need to pay lenders mortgage insurance if you're borrowing above 80%.
Comes with few extra features. First home buyer loans are often basic home loans, without extra features like an offset account. This is fine if you're really just concerned with getting a low deposit loan with a low interest rate. But if you have extra money to put into an offset account you might want to consider a home loan that comes with one.
Has principal and interest repayments. With these home loans you repay the principal and the interest together. These loans often have lower interest rates too. But you could consider an interest-only loan too. Your rate will be higher but your repayments will be lower (in the short term).
Am I eligible for any financial help as a first time home buyer?
Yes, there are a few grants and concessions first home buyers can access including: the First Home Loan Scheme and the First Home Grant. You may also be eligible for the Kiwisaver first-home withdrawal.
First Home Loan Scheme
If you only have a 5% saved and you're a first home buyer you could be eligible for the First Home Loan Scheme through certain lenders. Under this scheme eligible borrowers can borrow 95% of their property value with a 5% deposit.
First Home Grant
If you've been making regular KiwiSaver contributions for at least 3 years, you may be able to apply for a First Home Grant. For buying an existing home you can get $1000 for each year you've paid into the scheme up $5000 for 5 years. For new homes you can get $2,000 for each year you've paid into the scheme up to $10,000 for 5 years.
Kiwisaver first-home withdrawal
You can withdraw your KiwiSaver savings to put towards the deposit, if you've belonged to the scheme for at least 3 years, but you must leave at least $1,000 in your KiwiSaver account.
Check your eligiblity for first home grants and home loans
How much can I borrow?
This is an important question for every first home buyer. You can use a borrowing power calculator to get a clear idea of how much a bank will lend you.
You will need to enter your income (and your partner's income if making a joint application), plus the number of dependents and any debts you have. The calculator will then estimate your expenses using a standard cost of living index. The end result will only be an estimate but it gives you a better idea of how much you can borrow.
How can I save up a deposit?
Building that deposit for your first home is tough, especially if you're renting. And when house prices rise the amount you need to save only grows. Finding a low deposit mortgage can make the task easier. But there are a few other ways to build your deposit:
Parental gift or inheritance. Most lenders want to see genuine savings. In other ways, money you've earned yourself. But many will accept at least part of a deposit in the form of a cash gift or inheritance from your parents. Some lenders only need 5% of your deposit to be genuine savings.
Sell assets. You can sell valuable assets and use the cash to boost your deposit. You may need to hold the cash in your account for six months in order for it to quality as genuine savings.
Find a guarantor. As mentioned above, a parent can use their property as security to guarantee part of your deposit. This reduces the amount you have to save and might help you avoid LMI costs too.
Can I get professional help with my loan?"
You certainly can. Mortgage brokers are experts who have access to home loans from a panel of lenders. They can suggest suitable options for you and help you with the whole application process. Their services are usually free. While most people are perfectly capable of getting their own home loan, a broker can be a useful guide.