The cash-strapped first home buyers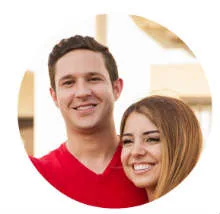 Sarah and Bryan are in their late 20s and currently renting. They've saved up $100,000 but because they live in Auckland this isn't a very big deposit.
The best home loan for this young couple:
Has a low-interest rate. They cannot afford massive repayments.
Is a low-deposit mortgage. They probably haven't saved a 20% deposit so they need a loan with a maximum insured LVR of 90 or 95%.
Has a guarantor option. Alternatively, Sarah's parents may be willing to guarantee a portion of their deposit. So a loan that allows for guarantors is a great option.