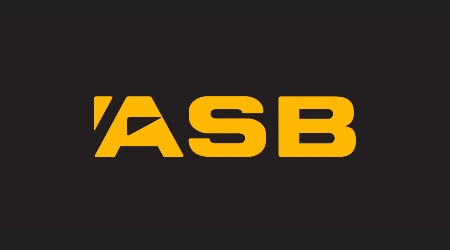 Finder is committed to editorial independence. While we receive compensation when you click links to partners, they do not influence our content.
ASB mortgages
Lock in an interest rate of 5.25% p.a. fixed for one year when you take out an ASB mortgage.
Whether you are buying your first home, upgrading, building, investing in property, or wanting to shift your current mortgage, ASB has all the tips and tools to make it happen.
Striving to provide customers with outstanding service and simple financial products since it opened its doors in 1847, ASB continues to rethink how people bank and now boasts over 1.3 million customers across New Zealand.
If you're looking for a full-service bank that offers everything from credit cards to savings accounts to insurance, ASB is worth considering for your first or next mortgage.
ASB Mortgages
Fixed interest rate. A fixed-rate mortgage makes managing your finances more manageable. You have one interest rate locked in for a set period, which means that you can set a budget knowing that your payments remain the same for 6 through to 60 months.
Variable interest rate. Also known as a floating rate, a variable loan does not have a fixed interest rate as it changes according to market conditions. However, even though your payments may go up or down, you can make extra repayments without being penalised.
Revolving mortgage. Instead of having a separate home loan, transactional, and savings account, a revolving credit loan acts like a large overdraft on your everyday account. You can withdraw money up to your credit limit and make payments at any time, plus your interest costs are minimised by having your income credited directly to this account. This type of loan does take discipline to manage, but it may be an option for people who have a fluctuating income throughout the year.
Features and benefits of ASB mortgages
Cash for first home buyers. If you take out a mortgage with them for over $250,000, ASB will give you $3,000. (as of 18/10/2021). Conditions apply, so make sure you check these carefully.
Loan pre-approval. Before you start your house hunt, get pre-approved for your home loan so you know how much you have to spend. Pre-approvals are valid for 90 days before you need to reapply.
Help every day of the week. ASB has lending specialists available every day of the week, so you can get things done on the weekend if you are busy during the week.
Competitive rates. Being a large nationwide bank, ASB can provide competitive interest rates.
Increase your payments. On fixed-rate mortgages, you can increase your payments by up to $1,000 a month as long as you can keep to the new payment amount for the rest of your loan term.
Payment holiday. There may be times when you need to put your payments on hold, such as being made redundant from your job or being unwell, so you can apply for a payment holiday.
Repayment options. ASB allows you to choose how you want to repay the interest and principal of your home loan, with a table loan, reducing loan or interest-only options available.
Split loan structure. You can split your loan between fixed and variable for a combination of different interest rates.
Help me choose. ASB has a "help me choose" function on its website that can help you decide on the correct loan type based on your answers to a few simple questions.
Mobile lending managers. If you can't get into a branch during regular business hours, a mobile lending manager can visit you at home at a time convenient to you.
Ongoing support. When you have questions or need some guidance through the loan process, ASB provides support every step of the way.
Loan top-up. You may be able to top up your ASB home loan when you need some extra funds for renovations or other reasons.
How do I apply?
Before applying for an ASB home loan, check that you meet the lending criteria and have the appropriate documentation. You should also compare rates and terms with other lenders to ensure you are getting the right deal for your financial situation. You can use Finder's online calculator to work out your repayments for the home you want to buy.
To start your application, you can visit your local ASB branch, make an appointment with a mobile lending manager, or fill in a form online. If you are already an ASB customer, you can log in to your Internet banking to complete the form there. When you choose to apply online, a representative will be in touch within five business days to gather more details and explain the next steps.
Eligibility
Be at least 18 years of age
Be a New Zealand citizen or permanent resident
Meet the ASB lending criteria
Documents and information required
When you complete your application, you are asked to provide your personal and income information, plus details about the loan you wish to apply for. As you move through the process, you also need to provide:
Two forms of ID. One of which needs to be photo ID if you are new to banking with ASB.
Proof of address. For example, a utility bill. It needs to be less than three months old.
Proof of income. ASB needs to see three recent payslips or, if self-employed, a copy of your most up to date financial statements.
Evidence of your deposit. You need to supply a b

ank statement that shows the available deposit. If you plan to use your KiwiSaver savings, you need to ask your provider for a written statement.

Breakdown of expenses. ASB wants to assess your regular outgoings total, so it needs to see statements showing your current debt, such as credit cards or personal loans.
Your ASB home lending specialist will explain the exact documents you need to provide, but it's a good idea to get these ready beforehand.