Finder is committed to editorial independence. While we receive compensation when you click links to partners, they do not influence our opinions or reviews. Learn how we make money.
Mortgage broker guide
Find a mortgage broker who can give you free, expert home loan help.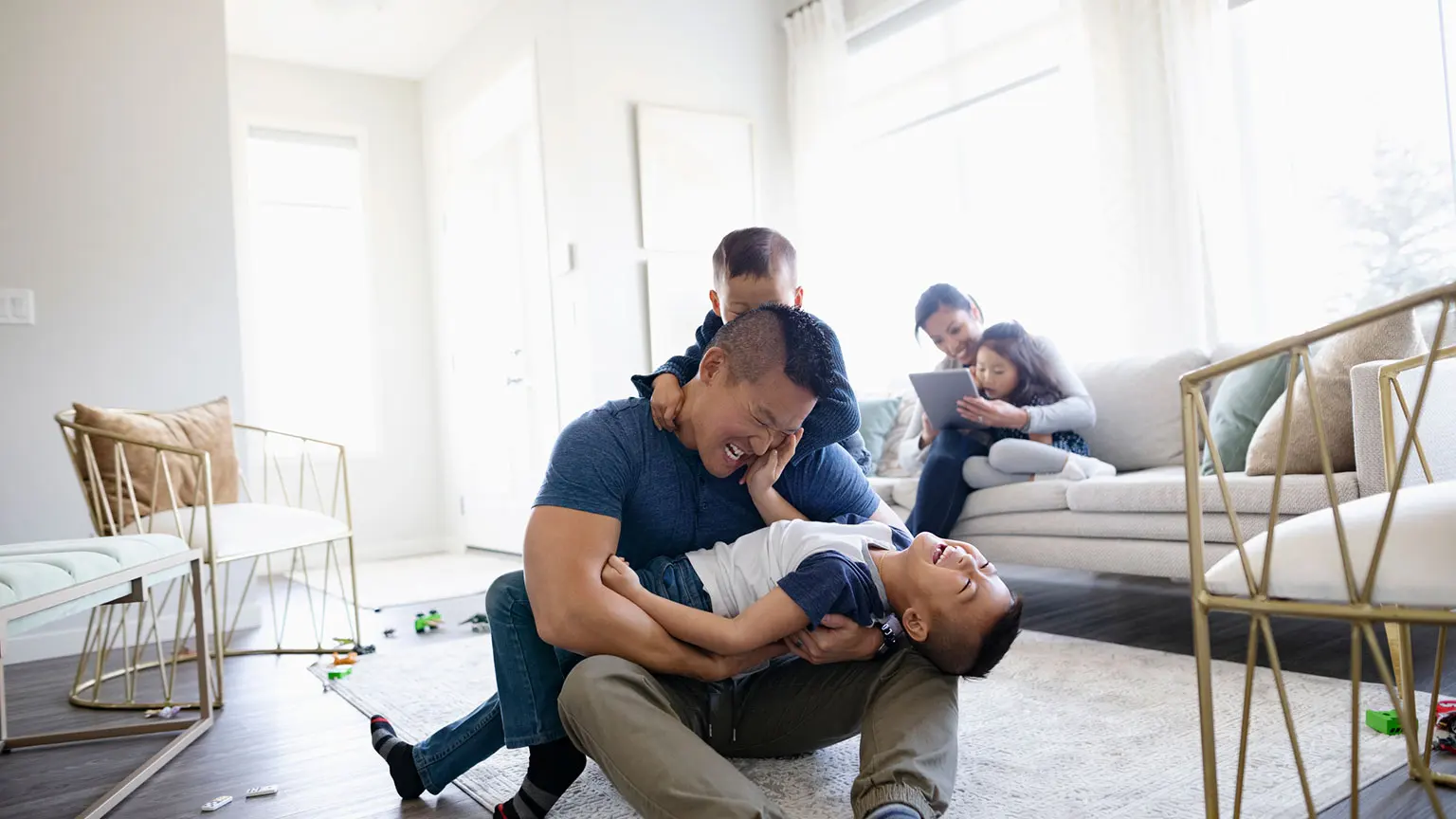 What is a mortgage broker?
A mortgage broker is a professional who compares and helps you apply for a home loan on your behalf. A good mortgage broker will give you personalised service all the way through to settlement.
Many brokers are happy to work around your schedule and will organise meetings after business hours at your home. While a mortgage broker does not work directly for banks or financial institutions, they do work with them to provide you with a wide selection of choices.
Brokers also help you with your application process and can find loans for people in unique circumstances, such as:
Borrowers with

a poor credit history
Older

borrowers
How do mortgage brokers get paid?
Mortgage brokers receive a commission from lenders. This compensation will vary depending on the lender as well as the size of the transaction.
Upfront commission.

Upfront commission is the commission a broker receives for introducing the customer to the lender. It is normally around 0.3-0.5% of the loan value. For example, for a $850,000 mortgage, a 0.3% commission would amount to approximately $2,550 in the broker's pocket.
Trail commission.

This is a recurring commission that is calculated based on the remaining loan amount each year, which is paid to them on a monthly basis. Some lenders offer an ongoing commission of 0.1-0.2% based on the remaining value of the mortgage. This commission is paid for the broker providing ongoing service to the client.
Some brokers do charge a fee for their services, but these brokers generally offer services above and beyond sourcing mortgage. A mortgage broker who charges a fee might also put together a budget for you, help you identify areas in which to buy and might also be a licensed financial planner who can offer investment advice and build an ongoing strategy for your finances.
What are the drawbacks of using a mortgage broker?
A mortgage broker can offer a range of home buying and mortgage services which can help make the transition from renting to buying, or the transition between properties smoother and easier on your time. However mortgage brokers services are not for everyone and if you prefer to be in control of your choices and have access to the full range of New Zealand mortgages on offer, you may prefer to go direct. You can benefit by making your own comparisons because:
A mortgage broker is a middleman.

A mortgage broker will liaise between you and the lender during the entire application process, so you are unlikely to even meet a lender representative because the paperwork can be processed through your mortgage broker. This means that you may not get a chance to find out about the sort of service you will receive from your lender, or get to know your bank manager if you need to ask a question or find out more.
A mortgage broker means you won't have access to some lenders. Mortgage brokers will not show you all of the loans on offer from New Zealand lenders. This means you may miss out on lenders with lower rates.
How do I find a good mortgage broker
Ask for recommendations.

Friends, family and colleagues can be great sources of recommendations. Many of the best brokers source the majority of their business from referrals. Ask around and see if anyone you know has had some experience with a good mortgage broker.
Do your research.

Mortgage brokers may have access to hundreds of different loan products, but it doesn't hurt to spend a little time researching your options on your own as well. Remember, this is your mortgage and it will be with you for a couple of decades to come. Arming yourself with information will help both you and your broker.
Special deals might mean special conditions.

If a mortgage broker recommends a special deal, always ask if there are any special conditions attached. For example, a super-cheap interest rate with one particular lender might be unbeatable in terms of rate, but the conditions could include penalty fees for extra repayments. Other special deals may include introductory offers that sound incredible, but which revert to a much higher interest rate once the introductory period is over. Always check if there are conditions attached to any special deals you're offered.
Approach more than one broker.

Always keep in mind that different mortgage brokers will often have different lenders on their list to recommend to you. This is because each broker must gain accreditation with each individual lender in order to offer you that bank's products. If you consider that not every broker may end up with access to every lender available, it could be a wise decision to make an appointment to talk with two or three different brokers. This may give you access to a wider selection of banks and lenders than you might otherwise have had.
Questions to ask your mortgage broker
1. What credentials do you have?
You will want your mortgage broker to have the relevant mandatory courses completed as well as other additional education to better guide their choices. You'll also want to ensure your broker is registered as a license holder or a credit representative.
2. How long have you been in the industry?
The length of time that the broker has been in the industry will reflect their experience, so you may want to opt for a broker with more years in the business.
3. Do you charge a fee?
While most mortgage brokers don't charge their clients, some do, so you should pose the question to the broker at the start so you're clear about all the costs involved.
4. How many lenders do you have in your network?
As a rule of thumb, most brokers have access to 20-30 lenders. You want to ensure that the broker has a diverse range of lenders in their panel, including banks and non-bank institutions.
5. How much commission do you make?
To understand the broker's motivation, you should ask how their commission structure works. This may help you determine whether or not there is a conflict of interest at play.
6. Do you have any testimonials?
A successful mortgage broker who has developed positive broker client relationships will be happy to provide you with testimonials from past clients to vouch for their quality of service.
Questions to ask about the loan
1. What is the interest rate?
The answer to this question determines how much you'll repay on top of what you borrow. Interest accrues over the life of the loan, and with the average mortgage lasting 15 years you want to make sure your rate is affordable.
2. Is the rate permanent or just a promotion?
Lenders often give new borrowers an attractive low rate to win their business. This low rate is normally temporary, and sees you revert to the lenders standard rate when the promotional period is over. Find out whether the advertised interest rate is permanent, and if it isn't what's the lenders standard floating rate. There's no point getting a great rate for a year if you're going to pay over the odds for the remaining term.
3. Why have you selected this loan for me over other loans?
By law, mortgage brokers must choose a mortgage for you that is "not unsuitable". This means the features, rates and fees should be a good match for your personal circumstances. Make sure you find out how your broker arrived at the decision to suggest a particular mortgage for you, including which of your personal circumstances were taken into account.
4. How much of a deposit do I need?
Ask how much of a deposit the lender wants, and find out whether the size of the deposit affects the interest rate of the loan. Sometimes a lender will give you a better rate of interest if you put down a larger deposit.
5. Can I make extra repayments and/or repay my loan early?
The quickest way to repay your mortgage and save money in interest is to make overpayments whenever possible. Double check your lender is happy for you to do this without penalty. Some lenders charge an admin fee to process the additional payment. Whilst you're on the subject of overpayments you should also find out whether your monthly payments adjust in line with any additional payments you make.
6. What are the additional charges?
The most common charges you'll run into when getting a mortgage are valuation fees, application fees, and legal fees. It's not unusual for lenders to run special promotions where you get free valuation or help with fees. Ask if there are any additional charges, and find out whether they can be paid upfront or have to be added to your loan.
7. What documents will I need to provide?
Normally lenders need to see three to four months' worth of bank statements, along with a couple of forms of I.D, and proof of your assets and liabilities. Ask whether your lender has any other requirements as this will speed up your application process.
8. How long does it take to process the loan?
In the property market a few days can make a big difference. Try to get an estimate of how long the application process will take, and don't try to settle on a property too early into the process. It's a good idea to get a pre-approval before you go hunting for the home of your dreams.