Finder is committed to editorial independence. While we receive compensation when you click links to partners, they do not influence our content.
Vodafone Mobile Plans
Tailor your mobile experience with add-ons and rewards when you choose a pay monthly or prepay Vodafone plan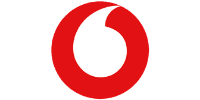 Is Vodafone right for me?
What Vodafone offers: Prepay and pay monthly plans for mobile
The highlights: Create your own prepay plan with MyFlex; Vodafone Rewards; MyVodafone app; Social Pass; Add-ons for extra data, minutes and roaming services.
Watch out for: Unlimited plans reduce speed after 40GB, hotspot not available on all plans, expensive roaming.
While keeping up with the latest technology advancements, Vodafone owns its corporate responsibility and supports local communities and charitable organisations. It was the first telecommunications company in New Zealand to launch 5G for mobile, and while it's only available in selected parts of the country at the moment, it will be expanding in the future.
If you're looking for a new mobile phone plan, Vodafone has a range of options to suit different lifestyles plus you can purchase a new mobile from its online store and pay it off interest-free.
Types of plans offered by Vodafone
Whether you want to pay monthly or go with prepay, Vodafone has a number of plans to choose from with varying data, minute and text allowances.
Pay monthly
If you meet the credit and eligibility criteria, you can choose from one of Vodafone's pay monthly plans. You don't need to worry about topping up each month as charges are automatically deducted from your credit card or by direct debit, and calls and texts are valid to New Zealand and Australia. If you run out of data, you can purchase more to get you through until your plan renewal date with Flexi Data. Pay $12 for 500MB, $20 for 1GB or $35 for 2GB.
Red Share
A Red Share plan can be used by up to five family members with only one bill to worry about. You get 15GB of data and unlimited calls and texts to New Zealand and Australia, and you can share the data allowance by using data controls. The principal account holder pays $79.99 a month, then each additional person is $19.99 a month.
Add ons for pay monthly plans
Hotspot. On the Unlimited Mobile plan, you can pay $15 a month to hotspot your data.
Roaming. Pay $7 a day to use your plan overseas.
Overseas landline. Pay $2 for 60 minutes to call an overseas landline.
Additional minutes. Get 100 extra minutes a month for $10.
Prepay
Prepay is suitable for people who don't want a monthly plan, or who perhaps do not meet the eligibility requirements for pay monthly.
Pay & Go
With Pay & Go, there is no monthly charge and you don't receive an allowance for texts, minutes and data. You just pay for what you use so it's suitable for someone who rarely uses their phone. Casual rates are 10c for texts, 20c per MB and 30c per minute.
Mates Prepay
Mates Prepay plans can be tailored to suit your mobile needs so you can keep in touch with your mates when you need to. Choose how many minutes, texts and data you need each month so you're only paying for what you use.
If you're under 25 years old, you'll receive a 500MB bonus every time you top up $20, and this bonus data can be used toward either 5,000 Snapchats, 250 Whatsapp minutes or 2,000 Instagram posts. There are also daily data add-ons for morning or night so if you need to spend a lot of time online you can use one of these.
Designing your ideal Mates Prepay plan means selecting up to 4GB of data, between 50 and 500 minutes, and between 50 and unlimited texts. Check out the table below for what it costs for some example configurations.
MyFlex
Rather than being stuck with a bundle that doesn't suit your needs, Vodafone has gotten rid of its previous carryover prepay plans and now offers MyFlex. MyFlex allows you to choose the amount of data, texts and minutes you need each month. This means that if you are a heavy data user but don't do a lot of calling, you can tailor your plan accordingly.
Select between 250MB and 40GB of data a month, between 50 and unlimited minutes, and between 50 and unlimited texts. See the table below for an idea of what you would pay for some example combo options.
MyFlex plan minutes can be used for both New Zealand and Australia calls, and any minutes and data you don't use is carried over to the next month.
Add ons
The following add-ons can be bought to complement your base prepay plan:
Prepay Boost. Add a Data Boost or a Minutes Boost to eligible plans for when you need to do extra internet browsing or calling. Data and minutes can be bought for one day, one week or 30 days.
BestMates. If you have a friend or family member that you call a lot, you can purchase 1000 minutes to use over 30 days for $10, or $6 if they have a Vodafone number.
Roaming. Travelling overseas? Prepay roaming is available in over 70 countries. Pay $5 per day for 200MB of data, 20 minutes of NZ and local calling plus 20 texts. Alternatively, you can pay $19 a week to get 1GB of data, 100 minutes and 100 texts.
NZ Travel Plan
Visitors to New Zealand can stay connected using a NZ Travel Plan. These include data, minutes and texts, as well as free data for certain social media and calling apps including Facebook, Whatsapp, Instagram and Twitter for 30 days. Minutes and texts can be used for New Zealand calling as well as up to 19 other countries.
| Costs | Lasts for | Data | Free data (30 days only) | Minutes | Texts |
| --- | --- | --- | --- | --- | --- |
| $29 | 30 days | 1.5GB | Messenger, Whatsapp, Viber only | 200 | 200 |
| $49 | 60 days | 5GB | Eight common apps | 200 | 200 |
| $59 | 60 days | 10GB | Eight common apps | 200 | 200 |
| $99 | 60 days | 20GB | Eight common apps | 200 | 200 |
Travel Plans cannot be renewed, however, it's possible to purchase extra minutes or data that will last for 60 days.
Extras and rewards with Vodafone
Vodafone Social pass. Some plans come with free Social Pass for one year which includes free use of Instagram, Facebook, Twitter, Pinterest and Snapchat. You can also add a Social Pass pack for 1, 7 or 28 days.
Vodafone Rewards. With Vodafone Rewards you have access to exclusive ticket deals for concerts, movies and sporting events plus everyday offers and experiences.
Vodafone Prepay Deals. Every week, a new deal will be presented to you based on your spend and usage. Deals include minutes, texts and data for as little as 50c.
Free data nights. For a limited time, Vodafone is giving all MyFlex Prepay customers an additional 2GB of data every evening between 5pm and midnight.
How about 5G?
Vodafone launched its 5G mobile service near the end of 2019, but this is currently only available in selected locations. If you have a 5G device and live in an area where there is coverage, Vodafone will not charge you extra to utilise it until the end of June 2020 on an eligible plan.
5G will be available in more areas as Vodafone extends its network so stay tuned for updates.
Product highlights
Money-back guarantee. If you don't love Vodafone, it offers a 30-day money-back guarantee.
My Vodafone app. Track how much data you've used on certain days or over a period of time. This is useful when deciding if you need to change your plan.
TXT Alerts. Pay monthly customers with active Flexi Data receive an automatic text when data usage reaches 80% and 100% of the plan allowance. Casual data users will also get a text when they get to 80% of their daily usage.
Data Angel Overseas. For $7 a day, pay monthly customers who are travelling overseas can use plan minutes, texts and data in more than 100 destinations. Alternatively, you can purchase data packs by text.
Bring your number. If you are switching to Vodafone from another provider and you want to keep the same number, you can do so when setting up a MyFlex plan. You'll also get 5GB of free data to use within 90 days.
Phone trade-in. Depending on your current phone model, you may be able to trade it in and receive a credit voucher to purchase a new one.
Vodafone mobiles. Purchase a new phone directly from the Vodafone online store whether you are signing up for prepay or pay monthly contract. Smartphones start from as little as $100, with both Apple and Android models to choose from.
Interest-free mobiles. If you're on a pay monthly contract, it's possible to pay off a new phone in instalments without being charged any interest. You'll just need to pay a $49 deposit then the balance is spread over 12, 24 or 36 months, with the amount added to your pay monthly plan charge on each bill.
Vodafone Community. Ask a question to the Vodafone Ninjas or other community members about your mobile plan or phone, or browse the boards to learn more about any of Vodafone's services.
What to be aware of
Casual data is charged at 20c, 30c or 50c per MB depending on your plan, so it's worth keeping track of your data and taking advantage of the data packs.
Vodafone allows you to split the cost of a new mobile phone over 12, 24 or 36 months, but this seems to be only possible on a $79.95 plan. So while you may only be required to pay as little as $4 a month, you'll need to consider whether you can afford the $79.95 plan and if you really need what is included.
When choosing an unlimited data plan, it's important to note that maximum speeds are reduced after 40GB.
Hotpots are not available on all plans.
Purchasing data packs to use overseas is expensive. For example, if you are travelling to Australia, 250MB will cost you $30. If you're travelling to Tahiti, $30 will only get you 5MB. If you are going to need data access while travelling out of Wi-Fi areas, the Daily Roaming option may be better suited. Alternatively, you can pick up a local SIM card in the country you are travelling to or check out what rates are on offer with an international SIM card.
There are restrictions for add-ons to your prepay mobile. You can only have one type of add-on at a time and they can not be used while you are roaming overseas. Prepay mobile data add-ons are used in a particular order set out by Vodafone.
Our verdict
Being a leading telecommunications company with its own fast and reliable network, Vodafone is worth considering when looking for a new mobile phone plan.
There are plenty of options to choose from whether you are a light or heavy mobile user, and there are some great perks and add-ons such as Social Pass and Vodafone Rewards.We especially like the MyFlex prepay plan that allows you to configure the right amount of data and minutes to suit how you use your phone.
However, having a lot of options can be a bit overwhelming, so take your time to compare different plans to make sure that you are getting the right deal to suit your lifestyle and budget.
More guides on Finder