Finder is committed to editorial independence. While we receive compensation when you click links to partners, they do not influence our opinions or reviews. Learn how we make money.
Spark Mobile Plans
With exclusive benefits, bonus data, discounts and open-term contracts, Spark mobile plans have something for everyone.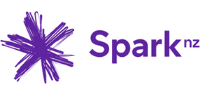 Is Spark right for me?
What does Spark offers: Prepaid and pay monthly plans catering to a variety of mobile needs.
The highlights: Rollover data and minutes; free daily 1GB Wi-Fi; Lightbox and Spotify Premium on pay monthly plans; no lengthy contracts; over 65 plans; student & under 25 benefits.
Watch out for: Unlimited data cap, no hotspotting on unlimited plans; rollover data cap.
When looking for a new mobile phone plan, it makes sense to check out what New Zealand's largest telecommunication company has to offer. With a passion to enrich the lives of Kiwis, Spark is consistently improving its mobile network and realises that when it comes to plans, there is no one-size-fits-all.
Plans are tailored to meet all types of mobile needs, so whether you are a heavy or light user, over 65, a student looking for extra data, or a household wanting to share the same account, Spark has you covered.
Read on to find out more about Spark's mobile phone plans and the exclusive benefits you can take advantage of when you join this provider.
Types of plans offered by Spark
Prepaid
Spark has two types of prepaid plans which run on a 28-day cycle: Value Packs and Data Lovers. Value Packs include an allowance of data, minutes and texts, and any unused minutes or data rollover to the next month. If you opt for a Data Lovers plan then you'll get rollover data allowance but will need to pay casual rates for minutes and texts.
Prepay plans come with some of Spark's benefits including:
Free 1GB of Spark Wi-Fi per day.
50% of Spotify Premium.
Rollover data and minutes.
Data Stack (Value Packs only).
Free SIM online (Value Packs only).
*Calls and texts are to New Zealand only unless otherwise stated.
Pay monthly
Spark has done away with long-term contracts and now offers open-term plans to its customers. All plans include minutes and texts to both New Zealand and Australia, except for the $39.99 plan which is for New Zealand only. Plans also come with exclusive Spark benefits including:
Spotify Premium
Lightbox
1GB of free Wi-Fi every day
Rollover data and minutes on applicable plans
Shared pay monthly plans
If you have a few people that want to join together on the same plan, you can opt for the Unlimited Group plan at $99.95 per month. You can have up to three other lines on the same account with each person paying $29.95 a month. Lighter users can take advantage of the same concept on the $59.99 plan, and on the $39.99 plan you can add up to 3 tablets for $9.99 a month each to share data.
One Number Wearable plan
Apple Watch owners can add the One Number plan to their primary plan for $12.95 per month. This allows you to use your eligible primary plan texts and minutes on your watch plus you'll also get unlimited data on your watch. If you sign up for this offer before 6 June 2020, the first 3 months are free.
Plans for over 65s
Spark has exclusive open-term plans for customers 65 years of age and older with more minutes and less data.
Gold Basic. For $12.99 per month, you'll get unlimited calling to landlines and Spark mobiles, 50 minutes to other mobile network numbers, 50 texts and 100MB of data.
Gold Talker. For $22.99 month you'll get unlimited calling to NZ landlines and mobiles, 500 texts and 500MB of data
Spark mobile plan add-ons
Whether you are on a prepaid or pay monthly plan, Spark has a range of add-ons when you need a little bit extra including:
Data. From 100MB to 2GB, or 1GB of Socialiser data
Talk. 50, 250 or unlimited minutes to New Zealand numbers
Texts. 100 or unlimited texts
International talk and text. 200 minutes and 100 texts to specified countries
Roaming. Add a roaming pack to use in 44 countries for $20. This pack includes 1GB of data, 200 outgoing minutes, 200 incoming minutes and 200 texts for 7 days.
Add-ons can be purchased online, via the MySpark app or by text and are valid for either 28 or 30-days depending on if you are on prepay or pay monthly.
NZ Travel SIM
Visitors to New Zealand can order an NZ Travel SIM online and then collect it from a Spark store when they arrive. There are five plans to choose from, with each including 1GB of free Wi-Fi plus an allowance of data, NZ minutes and texts, and international minutes and texts. Some plans also include 1GB of free Socialiser data.
| Plan length | Data | NZ minutes | International minutes | NZ texts | International texts | Socialiser data | Cost |
| --- | --- | --- | --- | --- | --- | --- | --- |
| 1 month | 1GB | 200 | 100 | 200 | 50 | n/a | $29 |
| 2 months | 5GB | 200 | 200 | 200 | 100 | 1GB | $49 |
| 2 months | 10GB | Unlimited | 200 | Unlimited | 200 | 1GB | $59 |
| 2 months | 25GB | Unlimited | 200 | Unlimited | 200 | 1GB | $89 |
| 3 months | 50GB | Unlimited | 200 | Unlimited | 200 | n/a | $129 |
International minutes and texts can be used for 20 countries, and you can also purchase add-ons when you need.
Extras and rewards with Spark
Data Stack. If you stay on an eligible Spark Prepaid Value Pack, your data allowance will grow each month. In the first 28-days you'll receive 100MB of stackable data, then 100MB the next, and so on. After 6 months you'll reach 600MB and after 10 months you'll have 1GB. The longer you stay, the more stackable data you can earn.
Free Wi-Fi. Get 1GB of daily free Wi-Fi at one of over 1,000 Spark Wi-Fi zones around the country.
Spotify Premium. Eligible pay monthly customers receive free Spotify Premium for up to 24 months. Prepay customers are offered a 50% discount for the service.
Lightbox. Selected pay monthly plans receive a free Lightbox subscription that you can use to watch TV shows and movies on your mobile and some tablets.
Socialiser. For avid social media users, Spark gives a data allowance on selected plans for you to access Twitter, Facebook, Messenger and Spotify without eating into your plan data.
Spark Music. Win concert tickets and meet and greets, plus have the chance to buy tickets before they go on sale to the public.
Student and Under 25 bonus. Students and customers under 25 years of age can receive unlimited calls to Spark mobiles and landlines as well as 1GB of bonus data each month with an eligible mobile plan.
Netflix limited time offer. If you already have Spark Unplan Entertainment broadband and you sign up for an eligible pay monthly plan, you'll get a free Netflix subscription.
Product highlights
Open term plans. With no fixed-terms for pay-monthly plans, you have the flexibility to leave or change your plan without being penalised.
Interest-free phones. Get a new phone from Spark and enjoy interest-free payments for 12-, 18-, 24- or 36-months on a pay monthly plan.
Bring your number. No need to go through the hassle of changing your phone number. Spark will bring your existing number over to its network free of charge.
MySpark. Keep track of your account by accessing MySpark either through the Spark website or by downloading the app to your phone.
What to be aware of
The length of prepaid plans is 28 days. Pay monthly plans are 30 days.
Rollover data is capped at 3.5GB, so if you have more than this leftover at the end of your billing cycle, only 3.5GB will carry over to the next month. Minutes are capped at 500 minutes and Socialiser data does not roll over to the next month.
On unlimited data plans, your speed will reduce once you hit 40GB each month in compliance with Spark's Fair Use Policy.
Hotspotting is not possible on unlimited plans unless you purchase a hotspot add-on for $10 a month.
If you're on a prepay plan, data that expires first is used first. So if you have a few different types of data at a time, the pack allowance is used first, then Data Stack, then rollover data. Once everything has been used, you'll be charged casual data rates.
Minutes and texts on some plans are valid for New Zealand numbers, so make sure to check this if you also want to be able to contact Australia.
Casual rates are charged at 49c per minute, 20c per text message, and $1 a day for 10MB of data then 30c per MB.
Spark summary
With so many options available, Spark mobile plans are worth considering when you are looking for the right package to suit your lifestyle, budget and typical mobile usage. Pay monthly customers can enjoy free perks like Spotify Premium and Lightbox, but we like that prepaid plans also come with some benefits too.The Spark website can be a little overwhelming with so many services on offer, so take your time to work out exactly what you want from a mobile plan and then choose the right one accordingly.
Read more on this topic