Finder is committed to editorial independence. While we receive compensation when you click links to partners, they do not influence our content.
Pay monthly mobile plans
Not sure if a pay monthly mobile plan is right for you? We break down what you need to know so you can make the right decision for your needs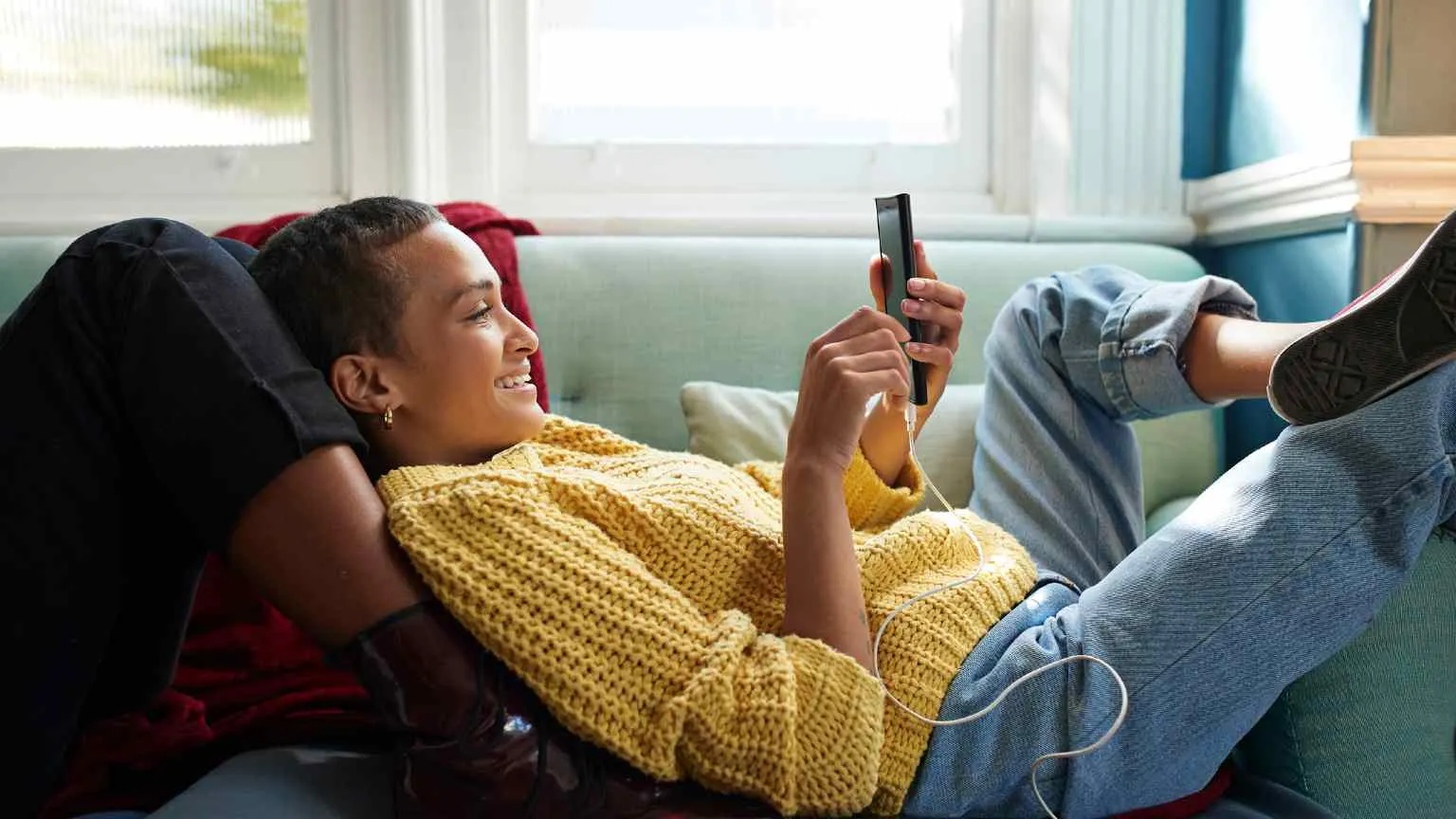 When it comes to choosing a new mobile plan, the first decision that you need to make is whether you want to do prepaid or pay monthly. Each option has its own pros and cons, and which one is right for you depends on how you want to manage your phone account and the level of flexibility that you require.
In the past, there were obvious differences between prepay and pay monthly mobile plans, but in today's market, some of the lines are becoming blurred. Previously, pay monthly plans were known to be better valued than prepay, and while this is true to some degree, there are many prepay plans that still offer a decent allowance.
If you're wondering if a pay monthly plan is right for you, read on to find out more about the benefits and how you can compare plans to find the best one for your needs.
Compare pay monthly mobile plans
The benefits of a pay monthly plan
Value for money. Even though there are some great prepay plan options, you find that in many cases, pay monthly plans offer more for the same price.
Easier to manage. Once you sign up for a pay monthly plan, your monthly charge is automatically deducted from your account or credit card.
No topping up. With prepay plans, you need to think about topping up your account each month or when you run out of data, but on pay monthly, your plan automatically renews. Even if you use up your monthly allowance, you can still make calls and use data with the additional charges added to your bill.
Benefits. Pay monthly customers can enjoy more benefits and bonuses than prepay customers.
Credit rating. Making regular payments on time can be beneficial to your credit rating when you want to apply for finance in the future.
The downsides
Some providers lock you in for at least 12 months on a pay monthly plan, giving you less flexibility if you want to change companies before your contract finishes.
If you are late or default on your payments for your pay monthly plan, it is a black mark against your credit rating. Defaults can stay on your record for up to five years and may affect your chances of getting credit in the future.
Unlike other countries, Kiwis don't have the advantage of receiving a free phone with their pay monthly plan. If you want to get a new mobile from your provider, you have to pay cash up front, or you can spread the payments out over 12, 24, or 36 months. However, this means locking yourself into that provider, and you may be restricted to signing up for one of the more expensive plans for that period.
How should I compare monthly mobile plans?
When comparing pay monthly mobile plans in New Zealand, you should consider the following points:
Data allowance. If you are out and about a lot, can't connect to Wi-Fi, and you check emails and social media frequently throughout the day, you likely need a higher data allowance. You may even want to consider an unlimited data plan. If you can use Wi-Fi the majority of the time, a smaller allowance of data may suffice.
Minute and text allowance. Most plans come with unlimited texts but pay attention to the number of minutes included. While some plans offer unlimited minutes, you may be comfortable with 200. You should also check if the minutes and texts can be used for both New Zealand and Australia if you like to keep in touch with friends and family across the ditch.
Carryover data and minutes. Some plans include carryover data and minutes, which means that any unused data and minutes in a month rollover to the next month, so you can still use what you've paid for.
Add-ons. Depending on your mobile usage, there may be times when you need additional data, national or international minutes, or roaming add-ons. Look through what a provider offers, so you are aware of what add-ons are available should the need arise.
Term length. Pay monthly plans always used to be for a specific contract length of at least 12 months, but, some providers are now providing pay monthly benefits on open-term plans. If you would prefer the extra flexibility, an open-term allows you to change providers and plans when you want.
Additional benefits and signup bonuses. To draw in new customers, you frequently see sign-up bonuses such as half-price payments for the first three months or free data when you start a new plan. You can also receive free subscriptions to streaming services with certain plans. While these benefits and sign-up bonuses are appealing, make sure to consider whether the plan is the right one for you and if it comfortably falls within your budget.
More guides on Finder