Finder is committed to editorial independence. While we receive compensation when you click links to partners, they do not influence our content.
Living in Australia: What happens after you settle in?
Adapting to life in your new country can be difficult. Here's a handy guide that may help you settle into your new Australian home.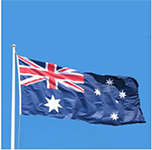 When moving to a new country, it's impossible not to create a picture in your head of exactly how your new life will be. Unfortunately, sometimes that transition may not be as smooth as you'd like, and the reality is that some migrants do struggle to adapt to their new surroundings.
To help you adapt to your new life in Australia, we've put together this guide to help make that settling process easier and less stressful. From the cost of living to getting your driver's licence, here's our guide to life in Australia.
---
Moving to Australia from New Zealand
To move to Australia from New Zealand, you need to be an NZ Resident or Citizen; not have a criminal record that you have served a year or more in jail for, and not have any outstanding fines.
You do not need to apply for Visa, as you are automatically granted a digital Special Category Visas (SCV) when you enter Australia.
Special Category Visas (SCV)
An SCV allows you to live and work in Australia indefinitely. However, you need to be aware that you do not receive social welfare payments, student loans, Newstart (unemployment) benefits, parenting payments and youth allowance.
You can receive family payments, including family tax benefit, baby bonus, childcare benefit, parental leave pay, and medical care under MediCare.
---
Migration Agents
If you are not a Kiwi resident or citizen and are looking to move to Australia, a migration agent can give you much-needed help with the visa application process. The Department of Home Affairs – Immigration and Citizenship accept all applications it receives, regardless of who lodges them, so this can take a whole lot of stress out of the process for you.
The simple fact is that applying for a visa can often be tricky. There's paperwork to complete, plus a range of requirements and other technical jargon to wrap your head around. Some people may have complex cases that are hard for the layman to understand, while others may not be comfortable filling out all the necessary forms.
This is the main benefit of using a migration agent. While they cannot influence the outcome of your application or fast-track it in any way, they can make sure all your paperwork is filled out correctly, and your application is submitted through the correct channels.
If you choose to use a migration agent's services, check that your agent is fully registered with Australian authorities. Migration agents must be registered with the Office of the Migration Agents Registration Authority.
However, remember that you need to pay for the privilege of using a migration agent. It's ultimately your responsibility to ensure that all the information and documentation you provide is accurate.
---
The cost of moving to Australia
If you're applying for a working holiday visa to Australia, it's expected that you have enough funds to support yourself (for 1-2 months) until you can secure work. This is approximately AUD$6,000. You may have to provide documentation of your available funds during your visa application. If you apply for a visa and are already sponsored, this amount or criteria may differ due to you already being employed.
---
Cost of living in Australia
Generally speaking, Australia is an affordable place to live for many. However, whether or not the cost of living here is suitable for you depends on your lifestyle, your spending habits and your employment prospects in Australia. Where you choose to live also influences how much it costs you to live Down Under.
Aa an example, according to Money Smart, a couple can expect to pay $381 per week for their housing, $35 per week for fuel and power, $239 per week for food and drink, $69 for their medical and health expenditure, and $243 per week for transport. However, there may also be other expenses to take into account.
Rent can be quite expensive in Australia's capital cities, with properties in popular suburbs of capital cities being in higher demand and having a higher price.
According to SQM Research, while the national average rent price for a 2-bed unit (in April 2021) is $388, the average in the following centres is:
Sydney – $468
Canberra – $526
Darwin – $387
Brisbane – $383
Adelaide – $319
Hobart – $432
Melbourne – $386
Perth – $381
---
Keeping in touch with family and friends
Keeping in touch with your loved ones in New Zealand is easier than ever before. The world is becoming increasingly connected, and with services like Skype, international phone plans and global roaming, you can maintain constant contact with the people you love. Just remember to keep track of time zone differences when phoning. Here we have listed the time difference to New Zealand in the major centres:
Sydney – 2 hours behind
Canberra – 2 hours behind
Darwin – 2 1/2 hours behind
Brisbane – 2 hours behind
Adelaide – 2 1/2 hours behind
Hobart – 2 hours behind
Melbourne – 2 hours behind
Perth – 4 hours behind
Online communication
Rather than using a phone to call the old-fashioned way, there are several text, voice and video options to keep in touch with people in New Zealand. Some examples include:
Skype
Zoom
FaceTime
Duo
Viber
How to compare international phone plans
Here are questions to consider when comparing international phone plans:
Does the plan provide certain on-peak and off-peak schedules? Some plans offer cheap international rates that are valid at any time, not just at certain times of the day.
Are your calls charged per second or minute? At what rate are they charged? Comparing these features helps you save a lot of money if you're regularly making calls to New Zealand.
Does your plan offer cheaper rates to New Zealand? You may be able to save by choosing a plan that offers cheap calls.
Do different rates apply for landlines and mobiles? As more and more people shift from landlines to mobiles, bear in mind that you may be making the majority of your Kiwi calls to mobile phones.
Can you bundle your phone plan with your broadband Internet and save money in the process?
Can you get better value from an international phone plan for your mobile or your landline? Compare both options to see which offers you the most bang for your buck.
If you're on a mobile plan, what limits are set on your text and MMS capabilities?
Does your plan offer a certain amount of minutes of free international calls each month? If it does, you can use your plan wisely to avoid paying any international charges.
---
International driver's licence
Australia requires that all drivers obtain a licence and have their motor vehicle registered with the government. The state and territory governments issue driver's licences and vehicle registrations, and driving without either is an illegal offence.
In most cases, New Zealand driver's licences are treated like interstate licences and may not be subject to time restrictions. However, you may be required to transfer your licence to a state-specific licence. However, the treatment of your Kiwi driver's licence varies depending on the state or territory in which you live and your permanent residency status.
Generally, visitors and temporary visitors may use their current foreign licence for as long as it's valid (with a formal translation of that licence into English, if applicable). However, if you're a permanent resident, it's common that states require that you hold their state-specific driver's licence typically within three months residency in the ACT, South Australia, Tasmania, Queensland and Western Australia, and six months residency in New South Wales and Victoria.
Certain states also accept an International Driving Permit (IDP), which you can obtain from the country where the original licence was issued, or an English translation of the licence if applicable. In particular, the Northern Territory requires that overseas visitors hold both their current foreign licence and an overseas issued IDP to be allowed to drive legally. However, as with the other states and territories, after the driver has been in the country for three months, they must obtain a Northern Territory licence if they wish to continue driving in the territory.
You must only drive vehicles which your Kiwi licence entitles you to drive, must follow all of your state's road rules and regulations, must not have been disqualified from driving, and must not hold a suspended/cancelled/expired or otherwise withdrawn licence.
As a resident, if you do not hold a foreign licence, you have to pass a Driver Knowledge Test to receive a learner's permit. You may then continue through Australia's provisional licences, which, if successful, awards you with a full licence to drive.
The information below helps you find out more about applying for a driver's licence and registering a car in your state or territory:
---
Migrants in Australia
Generally speaking, the vast majority of Australians welcome migrants with open arms. It's a multicultural country that people of all different backgrounds and races call home, and new arrivals can all find a place for themselves and their families in this wide brown land. According to the Australian Bureau of Statistics, in 2019, 7.5 million migrants lived in Australia, with 570,000 of those from New Zealand.
The Recent Arrivals Survey and the Local Area Survey, written by Monash University's Professor Andrew Markus, studied the experience of recent migrants to Australia. Eighty-one per cent of respondents were happy with life in Australia, though roughly four out of 10 immigrants of a non-English speaking background reported discrimination due to skin colour, ethnic origin or religion.
Having said that, anyone who has ever moved to a new country knows that it may help to be around fellow ex-pats while you settle into Australia. This can help you overcome the pangs of homesickness, receive advice from people who have migrated before, and help you stay in touch with your culture and heritage.
Large concentrations of migrants from different countries tend to group in different areas of the country. For example, Brisbane has a large Kiwi community; Parramatta is home to plenty of Indian ex-pats, while many British ex-pats now call Perth home.
There are also plenty of support structures and services in place for new arrivals. Each state government offers assistance to all its residents, including everything from finding housing to health services. In some areas, independent bodies have been set up to help new arrivals settle in, for example, the Migrant Resource Centre of South Australia. The Red Cross can also offer emergency relief to new arrivals experiencing financial hardship. In terms of federal government assistance, the Department of Human Services offers a one-off Crisis Payment to new migrants who are in desperate need of financial assistance.
---