Finder is committed to editorial independence. While we receive compensation when you click links to partners, they do not influence our content.
Send money to Indonesia
Shop around for the best money transfer service for sending money to Indonesia.
Fair service fees and mid-market rates – a major market differentiator
Next-day delivery for most currencies
Easy-to-use app
Go to site
Whether you're helping out family in Bandung or opening an office in Jakarta, you don't want to deal with a stressful and costly process.
Compare the transfer fees and exchange rates of the options available to you to get the most Indonesian rupiahs for your dollar.
Compare services that send money to Indonesia
Disclaimer: Exchange rates change often. Confirm the total cost with the provider before transferring money.
How to send money to Indonesia in a few simple steps
Choose your service. Not all money transfer services send money to Indonesia from New Zealand. Use our table to see which ones do and compare exchange rates, transfer fees and more.
Create an account. This usually involves providing forms of identification, like your driver's licence or passport and proof of address.
Pick your payment method. You can typically choose to pay from your bank account, credit card or debit card.
Choose your delivery method. Do you want to send money directly to your recipient's bank account, to their mobile phone or arrange a cash pick-up in Jakarta, Surabaya or Medan?
Enter your transaction details. This includes the transfer amount, currency you're sending and the recipient's information.
Review your transfer. Make sure the receiver's details are correct. You can also review the final exchange rate and any other fees.
Send your funds. The money will be deposited into your recipient's account in Indonesia.
Receive email/SMS confirmation. This will include your tracking number along with confirmation of your transfer. If the recipient is picking up cash, they'll need to present this at collection.
What to look at when comparing how to send money to Indonesia
Want a better exchange rate?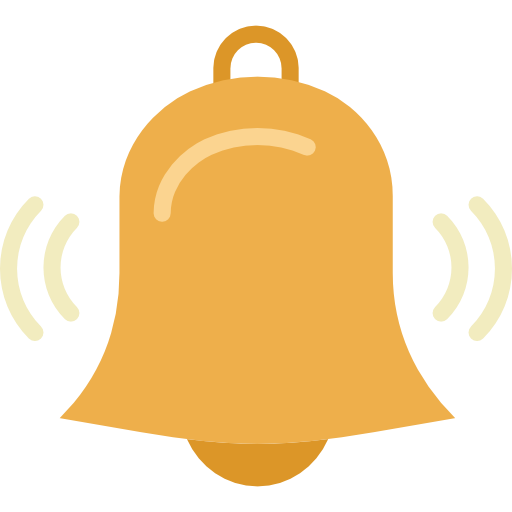 Keep ahead of the curve with daily currency exchange rate alerts.
Exchange rates. Almost all companies will add a margin onto the exchange rate, so be wary of this. Your source of truth will be the exchange rate you can see on Google or Reuters, otherwise known as the mid-market rate. Compare this against what you're being quoted to make sure you're getting the best deal possible.
Transfer fees. Find out if the fee is charged as a percentage, flat fee or a combination of both. Keep in mind that companies that offer "fee-free transfers" often add a larger margin to the exchange rate to cover their fees, so they're not really "fee-free". Generally, paying by credit or debit card will add more fees.
Bank partners. Many transfer companies will list their Indonesian bank partners online. See if your recipient's bank is on this list before starting your transfer.
Speed. Generally, the fastest option is going to be the most expensive one, but you'll be able to send money instantly.
Transfer limits. Some companies don't allow smaller transfers, while others cap their maximum transfer amount. Check with the transfer company to make sure its transfer limits suit your needs.
Receiving method. Sending to a bank account is easy enough, but there are a few companies that send to other options, like a cash pick-up location or mobile wallet. If your recipient doesn't have a bank account, you'll want to check this out.
Exchange rates explained
An exchange rate determines how much one country's currency is worth in another currency. When a currency is strong, it yields more money when exchanging it for a weaker currency. Indonesia's exchange rate is flexible, which means it can change from moment to moment due to factors such as interest rates, economic stability and inflation.
Below, you can see a real-time update of what the mid-market rate is for NZD/IDR, as well as what it has been historically.
Today's exchange rate NZD to IDR
NZD to IDR: Historical rate chart
What are all the ways I can send money to Indonesia?
You have a variety of choices when looking to send money from New Zealand to Indonesia. Some of the more common transfer methods include:
Local bank. Most major New Zealand banks can help you send money to Indonesia. However, the fees and margin added to the exchange rate tend to be the highest when compared to the other options.
Online money transfer company. These providers often have competitive exchange rates and lower fees, plus more delivery options. Keep an eye out for sign-up deals where your first transfer is free.
Providers with cash pick-up. Often the fastest method of transferring money, but one of the more expensive.
PayPal. PayPal is one of the most well-known methods of transferring money, but the fees can be costly.
International cheque. You can buy one of these from your bank and send it by mail. It's one of the slowest methods of transferring money.
Let's crunch the numbers: Your local bank vs a money transfer company
To show you how a bank transfer compares to an online money transfer specialist, we've put the two head to head. For this example, we'll be using a $2,000 transfer to compare.
| | Major NZ bank | Money transfer specialist |
| --- | --- | --- |
| Transfer fee | $12 | $18.99 |
| Exchange rate | 1 NZD = 9,371.29 IDR | 1 NZD = 9,711.13 IDR |
| Transfer speed | 2–5 business days | 1 day |
| Total rupiah received | IDR 18,742,568 | IDR 19,422,241 |
| Receiver gets | IDR 679,673 less | IDR 679,673 more |
We can see in the table above that the money transfer company comes out on top, despite having higher transfer fees. This is because of the difference in the exchange rate each offers. Make sure to check out both when comparing, so you get the best deal possible.
Emergency cash transfers in Indonesia
Sending money to a cash pick-up location is often instant and can be helpful in the case of an emergency or if your recipient doesn't have a bank account. This tends to be one of the more expensive options, so be sure to look carefully at the exchange rate and fees to understand exactly how much it will cost you.
Some options for sending a cash transfer between New Zealand and Indonesia include:
Cash transfer companies. MoneyGram, Western Union and WorldRemit all have the option to send cash to a location for your recipient to pick up. All they'll need is a photo ID and a transaction reference number.
Travel insurance. If your trip is covered by travel insurance, many comprehensive policies let you have an emergency cash allowance if you lose your wallet or it's stolen. You'll need to check the fine print of your travel insurance to make sure.
Credit card provider. If your credit card is lost or stolen, your provider may be able to send you a replacement or give you access to emergency cash.
Tips for picking up cash in Indonesia
Whether you're picking up cash in Indonesia or any other country, take a safety-first approach. Use common sense, such as keeping your cash hidden and depositing it with your bank as soon as possible. Taking a friend along with you to collect the funds is also a good idea.
Cash pick-up locations in Indonesia
Frequently asked questions