How to send money to Germany
Take advantage of low fees and competitive exchange rates when sending money to Germany.
If you need to send money to Germany, determining the simplest and most cost-effective option can be stressful.
Transferring your dollars to Dusseldorf doesn't have to be complicated and expensive. Get the most euros for your dollar when you compare transfer fees and exchange rates from a range of providers.
Compare providers who can help you send money to Germany
Our interactive table lets you compare current fees, exchange rates, transfer speeds and other details about sending your money overseas. Enter the amount you're transferring, and see how much will arrive at your destination.
Disclaimer: Exchange rates change often. Confirm the total cost with the provider before transferring money.
How do international money transfers work?
If you don't already have an account with the company you choose for your transfer, you'll need to open one either in person or online. The money you send can be in cash or from a bank account, a debit card or even a credit card. Simply put, once you've signed over your funds and designated a recipient, the bank or transfer agency whisks it through electronic money networks to its destination, where your recipient either picks it up in person or finds it deposited into their bank account.
Banks versus money transfer companies
Think the obvious way to send money abroad is through your bank? It may also be the slowest and priciest, with high fees and weak exchange rates — resulting in fewer euros for your recipient.
You can save time and money by using a money transfer company that specialises in zipping funds around the world. They stay in business by offering low fees, and most take a minimal cut off the exchange rate. You pay less upfront, and your recipient gets more euros.
Case study: Klaus sends money to Germany
Klaus has been settled in Queenstown for more than five years now but he still maintains strong ties with his family back in Munich. Every year around
Christmas time
he sends them a $1,000 money transfer to help fund their holiday shopping spree, but Klaus is growing tired of paying a $45 transfer fee imposed by his bank every time he makes a transfer. He decides to compare the services of two money transfer companies to see if he can find a better deal.
| | Money transfer company 1 | Money transfer company 2 |
| --- | --- | --- |
| Exchange rate | 1 NZD = 56 EUR | 1 NZD = 54 EUR |
| Transfer fee | $10 | $5 |
| Transfer method | Bank account deposit | Bank account deposit |
| Processing time | 4 business days | 3 business days |
| Amount received (in EUR) | 550 EUR | 535 EUR |
As you can see, a small difference in the exchange rate makes a noticeable difference in the amount that makes it to Klaus's family, while fees and processing times also vary between companies.
How to compare transfer companies when transferring money to Germany
Exchange rate.

The

exchange rate

a provider offers c

an have a huge impact on the affordability of your transaction, so search for a company that regularly offers competitive rates.

Transfer fee.

Make sure you're aware of any fees that will apply to your transfers, keeping in mind that companies with higher exchange rates may also have higher fees.

Some money transfer companies

will waive the transfer fee if you are sending more than NZD$10,000, for example. Other providers give you first transfer free deals as a sweetener when you join.

Transfer methods.

Available transfer methods include online, over the phone, using a mobile app or visiting a branch.
Transfer options.

Can you lock in an ideal exchange rate now and transfer the money later, known as a forward contract? Does the institution offer limit orders, which allows you to take advantage of changing market conditions by executing the money transfer when a certain exchange rate is met? Can you schedule recurring payments, or does the company only provide one-off spot orders?
Transfer time.

This will be based on how you pay and how you want the money collected. Cash payments are available in an instant when you pay with your card. Bank account transfers can take up to four business days to clear.

Payment methods.

Ways to pay include: debit card, credit card, cash in person and bank account deposit. Credit, debit and cash payments can clear in minutes.

Collection options.

A select number of providers have offices in Germany where cash can be collected in person. Banks and other money transfer companies all offer bank deposits as a transfer method.

Transfer limits. This may be a consideration for payments less than

NZD

$50–

NZD

$100 or more than

NZD

$5,000–

NZD

$7,000.
Customer service.

Does the money transfer company have a New Zealand-based customer service team on hand to answer any of your questions?
FOREIGN EXCHANGE RATES EXPLAINED
The exchange rate determines how much one country's currency is worth in another currency. When a country's currency is strong, it will yield more money when exchanging it in a country with a weak currency. For example, one New Zealand dollar is worth approximately 56 euro cents as of September 2018. The euro's exchange rate is flexible, which means it can change from moment to moment. Factors that influence the exchange rate include interest rates, economic stability and inflation.
Currency exchange rate for Germany
Ways to send money to Germany from New Zealand
Bank transfers.

Bank-to-bank transfers are a safe and convenient way to send funds overseas.
Online money transfer providers.

Companies like

TransferWise

and

OFX

offer affordable international money transfers.
Money transfer companies with cash pick-up options.

MoneyGram

and

Western Union

are the two best-known providers of this service.
PayPal.

PayPal offers secure and quick transfers between New Zealand

and Germany.
Cheque.

Obtaining an international cheque from your bank is a reliable but slow transfer method.
Steps to sending money to Germany
Choose from among the numerous transfer providers who send money to Germany.
Register with the provider of your choice on their website providing your name, address, contact information and date of birth. A valid photo ID will also be required.
Provide your recipient's name, address and contact details. Depending on the transfer method you may also have to supply their bank account information.
Enter the amount you want to send, complete your transaction and s

ave your tracking or receipt number to follow up on the progress of your transfer.
Making a cash transfer to Germany
If you ever need to send an emergency cash transfer to Germany — maybe your son or daughter is backpacking through Europe and has run out of money — remember that urgent transfers often don't come cheap. Fees rise and exchange rates often fall when you send a transfer ASAP, so take a little time to examine the full cost of your transfer before you send it.
TIPS FOR PICKING UP CASH IN GERMANY
Keep the following safety tips in mind if you ever pick up a cash transfer from an agent in Germany:
Make sure your wallet and bag are secure.
Never leave your bag or wallet unattended in a public place.
Don't carry around large sums of cash – deposit the funds with a bank as soon as you can.
Ask a friend to accompany you and act as a deterrent to thieves.
Don't publicise your cash in front of strangers.
Emergency cash transfers to Germany
These options can help you get out of a tight spot.
International cash payment.

Overseas money-wire services, such as Western Union, can get cash to a collection agent, such as a bank, in minutes.

Emergency cash assistance.

Visa and MasterCard can issue emergency cash from your account if you lose your card or it is stolen. An emergency cash request can take up to a day to process.

Travel insurance benefit.

For covered events, your travel insurance provider may be able to issue an emergency cash benefit. Refer to your international travel insurance product disclosure statement to see what's covered and what isn't.
Cash pick-up locations in Germany
Both Western Union and MoneyGram are partnered with major German and international banks. Western Union also has non-bank partners which operate for longer periods outside of business hours.
Western Union
Berlin
Deutsche PostBank

Rathausstr 5
Berlin
Be 10178
+49 228 55005555
Open Monday to Friday, 9am–7pm; Saturday 9am–4pm

Reisebank AG

Hauptbahnhof
Europaplatz 1
Berlin
Be 10557
+49-30-20453761
Open Monday to Sunday, 8am–10pm
Munich
Deutsche PostBank

Sattlerstr 1
Muenchen
By 80331
+49 228 55005555
Open Monday to Friday, 9am–6pm; Saturday 9am–12:30pm

Schnapchen Shop

Zweibruckenstr 4
Muenchen
Bayern 80331
+49-893-7987186
Open all week, 10am–8:30pm
MoneyGram
Hamburg
International Exchange Intex GMBH

Kirchenallee 57
Hamburg
20099
+49-402-802342
Open Monday to Friday, 8am–8pm; Saturday 8am–4pm

International Exchange Intex GMBH

Terminal 1
ABFLUG
Hamburg 22335
+49-405-4802465
Open Monday to Sunday, 6am–8pm
Cologne (Koln)
Exchange AG Deutschland

1 Kardinal-Hoffner-Platz
Cologne (Koln) 50667
+49-211-9252596
Open Monday to Friday, 9am–6pm; Saturday, 10am–2pm

Tele Cafe Druckertankstelle 1453

50 Severinstr.
Cologne (Koln) 50678
+49-221-2723283
Open Monday to Saturday, 10am–8pm; Sunday, 11am–8pm
You may also be interested in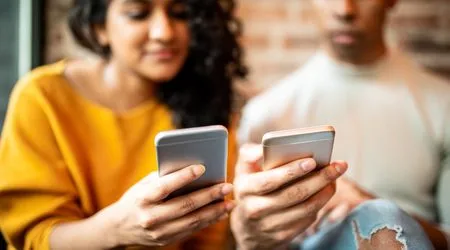 We've unpacked the most recently available data from the World Bank to get an idea of how much money is being sent around the globe. Read more…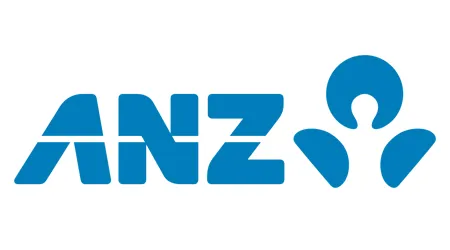 Here's everything you need to know before receiving an international money transfer to an ANZ account. Read more…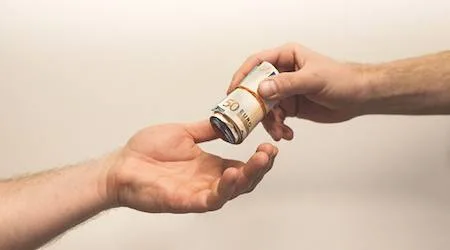 Find out everything you should know about telegraphic transfers and how safe they are. Read more…
Read more on this topic