Finder is committed to editorial independence. While we receive compensation when you click links to partners, they do not influence our content.
Moneycorp offers 24/7 service and flat fees for international money transfers
Moneycorp can give you a bank-beating rate, so you can save on foreign exchange to over 30 different currencies
Moneycorp Limited, a business registered in the UK, began operations in 1962. The company started providing foreign exchange and currency in 1979. From its beginnings in a small office in central London, Moneycorp has become a business worth more than GBP£11 billion (NZD$21.6 billion) and in 2017 it handled more than 80 currencies. In addition to its network in central London, Moneycorp has offices in the US, France, Spain, Romania, Australia and Ireland.
While Moneycorp specialises in providing personal and business international money exchange services, it also offers wholesale and travel money services.
In 2017, Moneycorp carried more than 7 million customer transactions and exchanged in excess of GBP24.6 billion. Its business is regulated by the Financial Conduct Authority.
Residents of New Zealand can register with Moneycorp by visiting its website. Read on to find out if Moneycorp is the business to help you send money overseas.
Compare Moneycorp to other money transfer services
Our table below lets you compare services you can use to send money abroad. Compare fees, exchange rates and discounts from different money transfer services, and when you have made your choice, click Go to site.
Let's take a look at Moneycorp's exchange rates
The Moneycorp website lets you find out existing indicative exchange rates, based on interbank rates. You can use a currency converter or view results in the form of a table or chart.
The currency converter requires you to enter the currency you want to exchange and the currency you wish to receive, along with the amount. The result gives you an indication of how much money the recipient stands to receive. The chart allows you to view how any two currencies compare against each other over hours, days, weeks or months.
If you wish to view existing exchange rates, refer to the exchange rate table. It gives you the rates under the dedicated sections of majors, EU, Americas, Asia and Africa/Middle East. An example of the table appears below.
| Buy currency | Currencies Direct Rate | Amount you get for NZD$1,000 | Interbank rate |
| --- | --- | --- | --- |
| AUD (Australian Dollars) | 0.8895 | 889.52 | 0.8932 |
| CAD (Canadian Dollars) | 0.8815 | 881.54 | 0.8835 |
| EUR (Euros) | 0.6019 | 601.87 | 0.6029 |
| GBP (Pounds Sterling) | 0.4683 | 468.32 | 0.4694 |
| USD (United States Dollar) | 0.6784 | 678.38 | 0.6794 |
| AED (UAE Dirham) | 2.4937 | 2493.7 | 2.4978 |
| CHF (Swiss Franc) | 0.6551 | 655.05 | 0.6591 |
| CZK (Czech Koruna) | 16.2489 | 16248.9 | 16.3272 |
| DKK (Danish Kroner) | 4.4863 | 4486.29 | 4.4965 |
| HUF (Hungarian Forint) | 184.9150 | 184915 | 187.1091 |
| ILS (Israeli New Shekel) | 2.6155 | 2615.47 | 2.6280 |
| JPY (Japanese Yen) | 75.4610 | 75461 | 75.7903 |
| NOK (Norway Kroner) | 5.6665 | 5666.45 | 5.7075 |
| PLN (Polish Zloty) | 2.5622 | 2562.2 | 2.5724 |
| RUB (Russian Rouble) | 45.4880 | 45488 | 46.4645 |
| SEK (Swedish Krona) | 5.5748 | 5574.85 | 5.5984 |
| TRY (Turkish Lira) | 1.9439 | 1943.86 | 1.9510 |
| ZAR (South African Rand) | 10.3297 | 10329.67 | 10.4001 |
The rates listed in the table are up to date as of 6 January 2018
How much will it cost you to transfer money with Moneycorp?
The fee you pay to send money through Moneycorp depends on the method of delivery, as well as the delivery time you choose. If you initiate a transfer online and opt for standard delivery (2-4 days) you will pay a fee of GBP5. Online transfers, with express delivery (1-2 days) cost GBP9. If you wish to transfer money over the phone, a GBP15 fee applies.
Moneycorp always lists delivery times in working days, which can vary depending on factors such as the currency and the destination bank. For example, express delivery with Indian rupees takes a minimum of two days.
What are the minimum transfer amounts and available countries you can send money to?
The minimum you can send through Moneycorp is GBP50 or its equivalent in another available currency, which includes New Zealand dollars. If you wish to send money using a regular payment plan, a minimum limit of GBP250 applies. The maximum you can transfer in a single transaction is GBP100,000.
The currencies you can send through Moneycorp include:
| | |
| --- | --- |
| UAE dirham | AED |
| Australian dollar | AUD |
| Bahrain dinar | BHD |
| Canadian dollar | CAD |
| Swiss franc | CHF |
| Czech koruna | CZK |
| Danish krone | DKK |
| Euro | EUR |
| Pound sterling | GBP |
| Hong Kong dollar | HKD |
| Croatian kuna | HRK |
| Hungarian forint | HUF |
| Israeli shekel | ILS |
| Jordanian dinar | JOD |
| Japanese yen | JPY |
| Kenyan Shilling | KES |
| Kuwaiti dinar | KWD |
| Mexican peso | MXN |
| Norwegian krone | NOK |
| New Zealand dollar | NZD |
| Omani rial | OMR |
| Polish zloty | PLN |
| Qatari riyal | QAR |
| Saudi riyal | SAR |
| Swedish krona | SEK |
| Singapore dollar | SGD |
| Thai baht | THB |
| Tunisian dinar | TND |
| Turkish lira | TRY |
| US dollar | USD |
| South African rand | ZAR |
| Romanian Lei | RON |
Types of transfers you can carry out with Moneycorp
You can turn to Moneycorp to send money overseas in three different ways.
One-off payments. Making one-off payments is easy. All you need to do is register for an account, speak to an account manager, agree to the exchange rate and initiate the transfer.
Target a rate. If you wish to make the most of fluctuations in foreign exchange rates, you can use Moneycorp for forward contracts and market orders. With forward contracts, you can lock in exchange rates for up to two years. Market orders allow you to target rates not currently available. The exchange is made when it reaches your desired rate.
Regular payments. You can use Moneycorp to make automated, scheduled payments. These can go out weekly, monthly or quarterly, as per your requirements.
How to make the registration and transfer process easier
If you wish to use Moneycorp to send money overseas, you have to register as a user first. You can do this easily by visiting the Moneycorp website. To complete the registration process, you will need to provide the following information:
Your name, phone number, email address and home address
Your date of birth
Currency to be exchanged
Currency to be exchanged to
Amount you will typically send
Destination country
Reason for transfer
A username and password
Once you are registered as a user, you can log in to the secure Moneycorp platform to send money overseas any time, 24/7. You also have the option of speaking to a Moneycorp representative over the phone to initiate a transfer. However, in this case you would have to call an Australian or UK-based number.
How long your transfer takes depends on the option you choose. With the express option, the money should reach the recipient within 1-2 days, and the standard option takes around 2-4 days. In some cases, turnaround time might be longer for the express option.
Moneycorp: the pros and cons
Pros
Transfer at any time. With access to the secure Moneycorp online platform, you can initiate a currency transfer at any time of the day or night, from anywhere. All you need is access to an Internet-enabled computer.
Flat fee. You don't have to worry about paying a fluctuating fee, as per the amount of currency you wish to send. Instead, you simply pay a flat fee based on the transfer time you select.
Cons
No local support. You can get online support or speak to a Moneycorp representative over the phone by calling an Australian- or UK-based phone number. However, Moneycorp does not have offices in New Zealand and does not provide local phone support.
What other products and services does Moneycorp offer?
Moneycorp provides an array of corporate and travel money solutions.
Corporate. Businesses that deal in foreign exchange can benefit by working with Moneycorp. As a business account holder, you can hold balances in up to 32 different currencies. The services on offer for business clients include spot contracts, forward contracts and market orders. Through its wholesale currency offer, you can benefit from industry-specialised services, bulk currency delivery and bespoke banking.
Travel money. If you wish to purchase travel money while in New Zealand you can collect it at a Moneycorp centre or receive it via a multi-currency prepaid Explorer card. You can reserve your travel money online, without having to pay for it upfront and collect it from your specified branch. They also offer a "buyback guarantee", so if you find you have unspent money, Moneycorp will buy it back so you don't lose out.
Our review of Moneycorp's online seller product
Need some extra support using Moneycorp?
---
Using Moneycorp to send money overseas may work in your favour, especially with a competitive exchange rate. However, since there are numerous money transfer companies to choose from, make sure you compare a few before committing your money.
Read more on this topic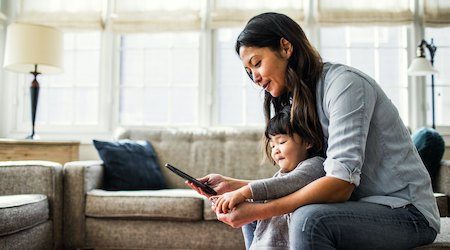 Our picks for the best ways to send money internationally.
Read more…
Choose where to sell your products online using our A-to-Z list of online marketplaces.
Read more…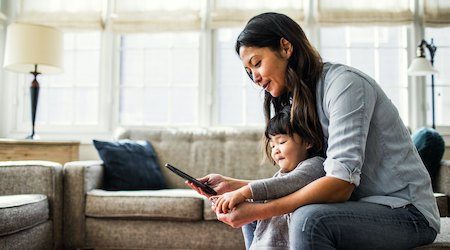 Our top picks are our selection of the best money transfer services, based on our extensive research and market experience. Here's how we choose them.
Read more…