Finder is committed to editorial independence. While we receive compensation when you click links to partners, they do not influence our content.
Cost effective international money transfers with Currency Solutions
Take advantage of bank-beating exchange rates and no transaction fees when you send money from New Zealand with Currency Solutions.
If you're looking for an affordable and convenient way to send an international money transfer, Currency Solutions is worth considering. With competitive exchange rates and support for more than 15 currencies, Currency Solutions can help you send money just about anywhere in the world. It also doesn't charge any transaction fees when you transfer money overseas, meaning that more of the money you send ends up in your recipient's pocket.
Currency Solutions was founded in 2003 and has handled international money transfers for more than 115,000 clients. Based in the UK, it has moved more than GBP£6.2 billion worth of funds across international borders.
Compare Currency Solutions to other money transfer services
Use the currency transfer calculator tool below by entering the amount you want to send and choose the currency you are sending to.
Disclaimer: Exchange rates change often. Confirm the total cost with the provider before transferring money.
Currency Solutions exchange rates
Currency Solutions regularly promotes itself as offering bank-beating exchange rates. This is because, as a specialist foreign exchange provider, Currency Solutions has lower overheads than the banks. It claims that customers can enjoy average savings of between 1-4% of the value of their transaction when compared to sending funds via their bank.
Currency Solutions also offers a best rate guarantee, promising to beat any better exchange rate that you are quoted. Its exchange rates are updated daily in line with changes to market rates.
How much does it cost to transfer money with Currency Solutions?
Currency Solutions does not charge any fees or commissions on international money transfers. This means that there are no cross-border charges, no bank transfer fees and no other hidden penalties, allowing for more affordable transfers. Instead of charging fees, Currency Solutions makes a profit on transfers on the margin it applies on top of the exchange rate.
Minimum transfer amount and available countries
The minimum amount you can transfer with Currency Solutions is GBP£3,000 (approximately NZD$5,874) or an equivalent amount in other currencies.
Currency Solutions offers support for a wide range of currencies, including:
New Zealand dollar (NZD)
US dollar (USD)
Euro (EUR)
Australian dollar (AUD)
British pound (GDP)
Canadian dollar (CAD)
Czech koruna (CZK)
Danish krone (DKK)
Hong Kong dollar (HKD)
Hungarian forint (HUF)
Israeli shekel (ILS)
Japanese yen (JPY)
Norwegian krone (NOK)
Polish Zloty (PLN)
South African rand (ZAR)
Brazilian real (BRL)
The company can send payments to any country around the world, except where international sanctions have been imposed.
What types of transfers can you carry out with Currency Solutions?
Currency Solutions offers the following types of transfers to New Zealand customers:
Spot contracts. These on-the-spot transfers offer a quick and convenient way to send money overseas as soon as possible.
Forward contracts. Forward contracts offer the flexibility of locking in an exchange rate now for a transaction that will take place in the future, providing protection against any potential drops in exchange rates.
Limit orders. With a limit order, you can specify the desired exchange rate you would like to achieve for your transaction. When that rate becomes available, your order will be automatically executed.
Regular payments. You can lock in an exchange rate for up to 12 months when you need to regularly transfer a set amount.
If you ever require assistance with a transfer, you can contact Currency Solutions' offices in London, Ireland, Cyprus, or the Netherlands via phone or email. Customers can also access daily news reports and exchange rate analysis via the Currency Solutions website.
The registration and transfer process
Before you can send a transfer with Currency Solutions you, will need to sign up for an account. This is free to do online. Once you have submitted an application, you will be contacted by a Currency Solutions account representative within one hour. Alternatively, you can phone Currency Solutions directly to be talked through the application process.
You will need to provide:
Your name, address and contact details
Your bank account information
Proof of ID
Once your account is open, placing a trade is simple. All you have to do is:
Provide the details of your transfer. This includes your recipient's name and bank account details, as well as how much money you are sending and in which currency.
Review the exchange rate. You will be given an exchange rate quote and be able to review the full details of your transfer.
Lodge your transfer. The final step is to finalise the transaction details and submit payment. Urgent transactions can be sent out the same day.
What are the pros and cons of using Currency Solutions?
The pros
No fees. Currency Solutions does not charge any fees on the international money transfer services it offers. This means more money arrives wherever you want it to go.
Competitive exchange rates. Currency Solutions offers competitive exchange rates and also claims to beat any rate you are quoted elsewhere.
Supported currencies and countries. Currency Solutions offers support for more than 15 currencies and can help you send an international money transfer to almost anywhere.
The cons
Not NZ-based. Currency Solutions is based in the UK with offices in other regions of Europe, so you will need to contact the provider directly for specific information about the service it offers to New Zealand customers.
What other products and services does Currency Solutions offer?
In addition to its personal international money transfer services, Currency Solutions also offers a range of other services to business customers. Businesses can place spot orders, forward contracts, limit orders and take advantage of hedging with currency options.
Currency Solutions also offers a selection of tools on its website, including:
Currency converter: Calculate exchange rates based on the interbank mid-market rate.
IBAN checker: Allows you to validate International Bank Account Numbers.
SWIFT checker. Allows you to check the SWIFT details of the payment beneficiary's bank.
Frequently asked questions
---
Currency Solutions offers a competitive and convenient international transfer service. Do your research and see if it's the right fit for your needs.
Read more on this topic
Read our guide to the WorldFirst World Account for online sellers, including info on supported currencies, fees and how to open an account.
Read more…
Learn about the pros and cons of using PayPal to convert your online seller profits into New Zealand dollars in this detailed review.
Read more…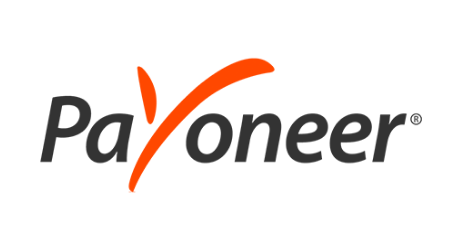 Read our guide to Payoneer and how it can help marketplace sellers save money when receiving international payments.
Read more…