Finder is committed to editorial independence. While we receive compensation when you click links to partners, they do not influence our opinions or reviews. Learn how we make money.
Choosing the right international money transfer with cash pick-up
Sending money transfers with a cash pick-up option is often quicker, safer and cheaper than bank-to-bank or money order methods.

Using an international money transfer service is a safe, reliable way to send and receive money locally and internationally. You can send one-off transfers, set up regular payments to your recipients and even lock in an attractive exchange rate if you have a payment that needs to be sent at a later date.
Compared to banks, international money transfer services usually offer more attractive exchange rates, lower fees (if any) and quicker delivery of funds.
Cash pick-up money transfers
Can't find what you're looking for? Have a TorFX currency expert contact you for free
What is an international money transfer with cash pick-up?
Depending on the service you choose you can select a cash pick-up option, instead of a direct deposit into the recipient's bank account. This means your recipient collects the cash in person from the transfer service's designated pick-up store, in their country of residence.
Since the money doesn't have to have to redirected into another account, it is usually available within minutes of the transaction. However, a higher fee is levied for this quick delivery, so your choice is dependent on your needs.
How does a cash pick-up work?
Besides the convenience of a fast delivery time, transfers with a cash pick-up option are ideal for people who need the money in a hurry. For example, if you've lost your wallet while on holiday, you will either need to wait for your travel insurance claim to be processed or have a cash transfer sent to the nearest pick-up location, eg Western Union.
Case Study: Cash pick-up in Madrid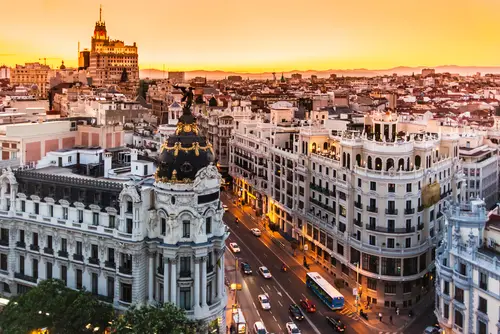 Michelle and Troy had their belongings stolen from their car parked at a Madrid train station. Michelle's handbag – containing their wallets, her passport and other important documents – was stolen. Luckily, Troy had his passport with him. While Michelle completed the police report, Troy Googled the closest Western Union agent. This happened to be post shop next to the police station. He called home and asked his brother to send a cash transfer of $1000.
The money was available at the pick-up location within 10 minutes, but as a NZD$70 fee was deducted, Michelle and Troy will receive fewer euros. Delivery to a bank account would have taken two days, but cost only $10. Troy presented his passport as identification and collected the money.
Money transfer service
Bank
Exchange rate
$1 = €0.6008
$1 = €0.5859
Transfer fee

$70

$10

Amount received for $1000

€

€

530.80

€

575.90
Transfer delay

Instantaneous

Two working days
Pick-up options
Cash at location, bank deposit
Bank deposit
Difference

€

45.01
Where can I pick up cash from my international money transfer?
Transfer services like Western Union and MoneyGram have pick-up points located throughout the world. You can find the nearest pick-up point on their websites and they are usually bank branches, post offices, mobile phone shops and grocery stores. While it is convenient to choose the pick-up point closest to you, make sure it is in a safe area and that you can get there during opening hours.
How do I send money overseas?
If you would like to send money overseas, here is how to go about it.
Compare options. Ideally you need to find a transfer service that offers a combination of quick delivery, favourable exchange rates and low fees.
Sign up. If you are making a transfer for the first time, the transfer company will ask you to set up an account before the transfer can take place.
Provide the necessary information.

To set up an account, you will need to provide your name and address, contact information, bank information and your recipient's personal and account details.

Track your transfer.

Once you have requested the transfer, you will receive a tracking number for reference. The customer service staff will request this number should you have queries about your transaction.
What are the pros and cons to using a specialist service compared to a bank?
Below are a few pros and cons to consider when using international money transfer services.
Pros
Faster delivery.

A bank transfer can take two to three working days to reach your recipient, whereas services like MoneyGram and Western Union can deliver within minutes.

Better exchange rates.

Transfer services with cash pick-ups usually offer more attractive exchange rates than banks.
Cons
Higher fees for cash pick-up option.

While transfer services offer low or no fees for a bank deposit delivery, you will probably be charged a higher fee for you require a quick delivery. For example, Western Union charges $70 for delivery at a cash pick-up point but only $10 for a transfer to a bank account.

Security.

Be aware of lesser-known transfer services offering free transfers and exchange rates that seem too good to be true. Be sure to do your research, by checking user comments and reviews and make sure the service pick-up point is safe and close to the recipient's location.
Are there any risks?
While sending an international money transfer guarantees quicker delivery, usually at lower fees, there are a few pitfalls of which you should be aware.
Exchange rates. Choosing the best possible exchange rate means your recipient receives more money in their required currency. However, make sure a good exchange rate is not cancelled out by high transfer or conversion fees.
Hidden fees.

Even if the service provides online quotes, read the fine print carefully to make sure there are no hidden fees. In addition to transfer and conversion fees, transfer services may also add processing and "out of currency" fees.

Insist on a tracking number.

Before choosing a transfer company, make sure the money can be tracked all the way to delivery. Once the transaction is complete, you should be issued with a tracking number and contact details for customer services. They are usually easily contactable, whether by email, instant chat or telephone.
Frequently asked questions
Here are a few commonly asked questions, with regards to sending international money transfers with cash pick-options.
You may also be interested in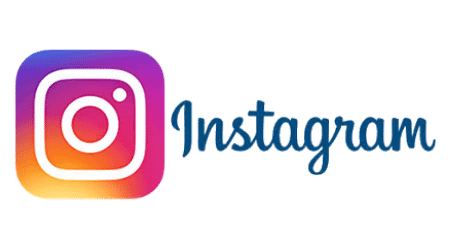 Learn how to set up your shop and start selling on your Instagram posts and stories. Read more…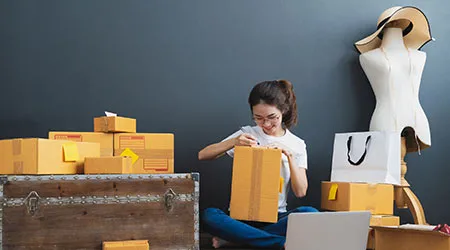 The complete beginner's guide to selling on eBay, including how to set up a store, eBay fees, shipping options and money-saving tips. Read more…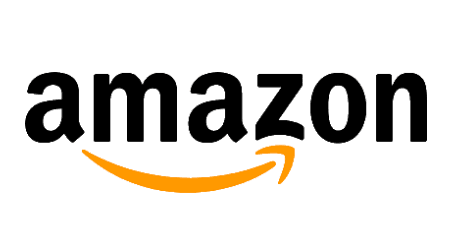 The complete guide to setting up shop on Amazon and making money with the global retail giant. Read more…