Finder is committed to editorial independence. While we receive compensation when you click links to partners, they do not influence our content.
International money transfers with cash pick-up
Send money securely in minutes worldwide — without the need for a bank deposit.
If you need to send money overseas to loved ones who don't have a bank account, look for a money transfer specialist that offers cash pick-ups. These types of transfers are secure and fast, with pick-ups available worldwide in minutes. But watch for higher fees and weaker exchange rates than deposit transfers.
Compare international cash pick-up money transfers
Compare transfer fees, exchange rates, and other details when sending money overseas with partners offering cash pick-up.
Disclaimer: Exchange rates change often. Confirm the total cost with the provider before transferring money.
How does a cash pick-up work?
A cash pick-up allows your recipient to pick up their money in cash from a physical location, instead of through a digital deposit into a bank account. The process varies by company but typically requires four steps:
Place your order. You submit your recipient's contact information, the amount you're looking to send and other details at a money transfer company's shop or agent, or through its website. Some specialists require you to choose a specific location for pick-up. Take care entering your recipient's name as shown on their ID to avoid issues with pick-up.
Wait for processing. Turnaround varies by company, but most expedite cash pick-ups. You receive a transfer reference number once processed that your recipient can use for pick-up — and that you can use to track the progress of your transfer.
Pick-up cash. Armed with your transfer reference number and an ID, your recipient picks up their cash at the location you've specified or at a convenient location in the company's network.
Get confirmation. After your recipient picks up the money transfer, you may receive a text or email confirming the time and location of the pick-up. Or track the transfer with the transfer reference number your company provided with your order.
Cash pick-up providers
One of the best-known providers of cash pick-ups is Western Union. Western Union allows you to send money online or in person at more than 500,000 locations in over 200 countries.
Some providers allow you to process a money transfer without a bank account. This is especially useful for the unbanked and underbanked, because you can take cash into a physical location for sending around the world.
Other digital providers like WorldRemit offers cash pick-ups at select bank branches in countries worldwide.
If you're the intended recipient of a transfer, look for a money transfer near you.
How to compare services that let you pick up cash
Weighing the pros and cons of a cash pick-up against your recipient's needs:
Exchange rates. Nearly all providers skew exchange rates for a profit. Compare the rate you're offered to the mid-market rate — the rate banks and transfer services use when they trade among themselves — and look for the smallest margin between them.
Fees. Does the provider charge a flat fee or a percentage of your transfer? Do the fees vary by method of payment? If you're sending a large amount, will you qualify for a fee-free transfer?
Pick-up locations. How many agent locations are in the area you're planning to send money to? Make sure the location and operating hours are convenient for your recipient.
Transfer speed. How long will it take for the money you send to be available for your recipient to collect? If you need to send an emergency transfer, can the cash be ready for pick-up within minutes?
Payment methods. Can you pay with cash, credit or debit card or a bank account transfer?
Transfer methods. Can you initiate the transfer online, by phone or with an agent? Does the provider offer an online app?
Customer support. Most companies offer help through live chat, by phone, in person or through email. Make sure help is available if you need it.
What are the pros and cons of picking up cash?
Pros
Fast turnaround. Cash pick-ups offer an incredibly quick way to send money overseas — some for pick-up within minutes.
Plenty of choice. Several trusted companies operate in the money transfer industry, giving you the freedom to shop around for a better deal.
Safe and secure. Providers like Western Union and MoneyGram offer safe, reliable international transfers.
Convenient. Picking up cash from a transfer agent makes it simple and convenient for your recipient to access the funds you send.
Cons
Transfer fees. You'll often pay more for a cash pick-up over a transfer deposited into your recipient's bank account. Confirm the fees you face before handing over your cash.
Weak exchange rates. Exchange rates on cash transfers can be weaker than those you'd receive from an online money transfer specialist — and even a small difference in rates can mean a lot less money received by friends and family. Compare the exchange rate you're offered against the mid-market rate before making your decision.
Untrustworthy providers. Compare reputable providers to avoid issues with order and delivery.
Risk of theft. In some parts of the world, carrying cash requires precautions to minimise risk of theft.
Tips for picking up money in person
No matter where you are in the world, picking up cash from a transfer agent can be dangerous. Stay on your toes with five easy tips:
Avoid unsafe areas. Find a location that's safe and convenient.
Call ahead. Confirm an agent's location and business hours before visiting.
Bring a friend. Carrying money alone can be dangerous. Ask a friend to come along.
Deposit your money immediately. The likelihood of losing your money grows the longer you have it with you, so head straight to the bank after pick-up.
Keep your cash hidden. Openly carrying cash could make you a target. Put your money in a purse or wallet before leaving the office.
Frequently asked questions
You may also be interested in
Read our guide to the WorldFirst World Account for online sellers, including info on supported currencies, fees and how to open an account.
Read more…
Learn about the pros and cons of using PayPal to convert your online seller profits into New Zealand dollars in this detailed review.
Read more…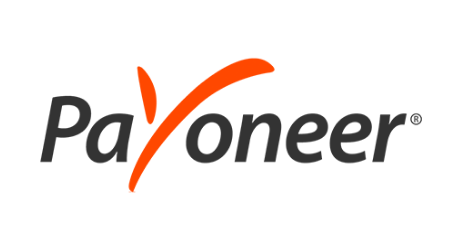 Read our guide to Payoneer and how it can help marketplace sellers save money when receiving international payments.
Read more…