Finder is committed to editorial independence. While we receive compensation when you click links to partners, they do not influence our content.
Compare international business transfer services
International money transfers offer a safe, affordable and convenient way to manage international business payments.
Regardless of what industry you are in, business in the modern world is conducted on an international scale. Whether you are paying overseas staff, buying products from a foreign supplier or receiving money from abroad, it is essential you find a secure and affordable way to manage international payments.
Specialist money transfer companies offer an ideal solution. With attractive exchange rates and flexible transfer options, they provide a simple and convenient way for your business to send money overseas.
Compare business foreign exchange below
Disclaimer: Exchange rates change often. Confirm the total cost with the provider before transferring money.
What is a business transfer?
An international business transfer is a payment to someone overseas for business purposes. It involves exchanging New Zealand dollars for a foreign currency, such as British pounds if sending money to the United Kingdom or US dollars if sending money to the United States, and then transferring the funds to an overseas recipient.
You can send an international business transfer for a wide range of purposes, including paying suppliers and overseas business bills. While you can send business transfers via your bank, you usually find better exchange rates and lower transfer fees if you use a specialist transfer company.
How does an international business money transfer work?
The process for sending an international money transfer for your business is fairly easy. The first step is to sign up for an account with a transfer provider. This is often free to complete online. You will need to provide a number of details, such as your New Zealand Business Number.
Next, they will require the recipient's details, the amount of money you wish to send and the currency you want your dollars converted into. You are then able to review the exchange rate and fee the provider is willing to offer, before electronically transferring funds from your bank account to the transfer company.
The next step is for the provider to convert your New Zealand dollars into the foreign currency, at their best available exchange rate, then transfer the funds to the recipient. Same-day processing is available for some transactions, but this depends on where you are sending the money. Some transfers can take up to five business days.
Case study: Stephen sends an international business money transfer
Stephen runs a small business from his home in Wellington and he owes $1,000 to a supplier in the United Kingdom. He would usually send the money via his bank, but has recently learned that they don't offer as competitive a rate in comparison to specialist transfer companies. Stephen is keen to compare the price his bank offers with what a specialist company can provide.
The table below demonstrates that Stephen can send an extra £26.20 by using a money transfer company and also save NZD$25 in fees.
| | Bank | Money transfer company |
| --- | --- | --- |
| Exchange rate | 1 NZD = 0.440 GBP | 1 NZD = 0.4662 GBP |
| Transfer fee | $30 | $5 |
| Transfer method | Bank account transfer | Bank account transfer |
| Processing time | 1-3 days | 1-3 days |
| Amount received (in GBP) | £440 | £466.20 |
What are the different types of international business transfers?
Telegraphic transfers.

Telegraphic transfers are overseas wire transfers sent by your bank. While they offer a secure transfer option, they are not typically the most affordable option.

Online transfers.

Specialist transfer providers, like NZForex, offer this convenient and secure service. As well as providing one-off transfers, many specialist providers allow you to lock in a rate now, for future transactions, with a forward contract. A limit order specifies the exchange rate you want and your order will be automatically placed when that rate becomes available.

International bank drafts.

A more out-dated transfer method is to obtain an international bank draft, which is then sent to your overseas recipient.
How do I compare specialist transfer services?
Exchange rates. The better the exchange rate, the better value for money you will receive from your transaction.
Transfer fees.

Most companies charge a fee for each transaction, so make sure you compare these penalties. Some companies waive their fees on large currency transfers.

Transfer options. Limit orders and forward contracts can help you get the exchange rate you want for your transfer. Regular payment plans can be set up, which come in handy for recurring payments.
How to lodge a transfer.

Some companies only allow you to set up transfers online, while other providers offer phone and in-branch transfers.

Supported currencies.

Make sure you check whether the provider allows you to transfer funds in the country's currency, for regular transfer destinations.

Processing time.

Read the fine print to determine how long it will take for a transfer to be completed.

Customer support.

If you ever need help, will you be able to quickly and easily find the right answer?
Should I use an international money transfer service instead of my bank?
Pros
Better exchange rates. Compare the exchange rates on offer from specialist transfer companies with those available from your bank.
Lower fees.

Specialist transfer companies tend to charge lower fees than banks.

Transfer options.

Specialist transfer providers offer a variety of tools to make it easier and more cost-effective to manage your business' international payments, such as forward contracts and limit orders.
Cons
Transfer options.

Some specialist transfer companies may not offer transfers to as many countries as larger banks.
Are there any risks?
One of the key risks you need to consider when sending international money transfers is the fluctuating exchange rate. Exchange rates vary due to a huge range of factors, including interest rates and the performance of a country's economy, so you need to be aware that rates move up and down regularly.
If you're using a forward contract to lock in an exchange rate for a future transaction, be aware that exchange rates could rise in the interim and you will be stuck with your pre-booked, lower rate.
The other main risk of international money transfers is failing to compare your options and getting a bad deal as a result. Make sure you compare exchange rates, fees and features between companies to receive the best transfer deal.
Frequently asked questions
Read more on this topic
Read our guide to the WorldFirst World Account for online sellers, including info on supported currencies, fees and how to open an account.
Read more…
Learn about the pros and cons of using PayPal to convert your online seller profits into New Zealand dollars in this detailed review.
Read more…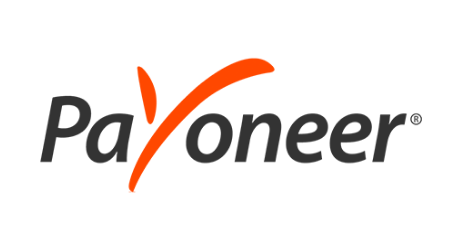 Read our guide to Payoneer and how it can help marketplace sellers save money when receiving international payments.
Read more…