Finder is committed to editorial independence. While we receive compensation when you click links to partners, they do not influence our content.
How to get the best exchange rate on every money transfer
Compare a range of transfer options to find the best exchange rate when you want to send money overseas.
When you need to send an international money transfer to Australia, the United Kingdom, India or anywhere throughout the world, finding the best exchange rate is crucial. The more favourable the exchange rate, the better value for money you will get and the more cash arrives in the recipient's wallet.
However, if you use your regular bank to send an international money transfer, the chances are you won't receive the best exchange rate available. Shop around and compare the services of specialist money transfer companies and you may find a better deal.
Disclaimer: Exchange rates change often. Confirm the total cost with the provider before transferring money.
What is an exchange rate?
An exchange rate details the value of one currency in relation to another. You will probably have heard the exchange rate mentioned in the finance news, when the value of one New Zealand dollar is expressed in terms of a range of other currencies. For example, 1 New Zealand dollar may be equal to 60 US cents. Exchange rates are affected by a wide range of factors including the supply and demand of each currency, world events, the performance of national economies and even the level of trade between the two countries.
When you want to send money overseas, you will need to convert your New Zealand dollars into the local currency of your money transfer destination. If you want to send money to France, banks and money transfer companies will convert your New Zealand dollars into euros, at a specified exchange rate.
How does the best exchange rate work?
The exchange rate you see reported on financial news bulletins of on Google is the wholesale or mid-market exchange rate. Banks and other financial companies make their money on international transfers by purchasing currency at the mid-market rate. They then offer it at a lower rate to you on your transactions. This is why it is always a good idea to shop around for the best available exchange rate. While banks usually offer low exchange rates, many specialist online transfer companies offer far better exchange rates to their customers. This means much better value for money for you.
What are the benefits to getting the best exchange rate?
Finding the best exchange rate means you will get the best deal on your international money transfer. A higher exchange rate means more money arrives in your beneficiary's bank account or wallet, and the bank or money transfer provider takes a lower cut from your transaction. If you need to send a specified amount of money in a foreign currency, you will hand over fewer New Zealand dollars to ensure your beneficiary receives the correct amount.
How do I compare exchange rates?
Look online. Start researching online to see the exchange rates available from banks and different money transfer providers. It is also a good idea to identify the wholesale exchange rate, so you have a baseline to compare these rates against. You will soon work out which companies offer the best rates.
Make sure you know what rate you're getting. Many transfer providers include money transfer cost calculators on their website, but some include what they refer to as an "indicative" rate, rather than the exchange rate you will receive. When you do get a quote, make sure it includes the actual exchange rate you will be given.
Watch out for fees. Exchange rates are only one half of the puzzle when it comes to determining the cost of your transfer. Most providers also charge a transaction fee, so remember to take these into account as well.
Consider other factors. Some companies offer flexible options, so you receive a better exchange rate, such as placing a limit order. Other companies may offer fast cash transfers that are processed in as little as a few minutes, but these often attract lower exchange rates.
Case study: International money transfer service vs bank
Ben wants to send $1,000 from New Zealand to his brother Hamish in Italy and decides to shop around for the best possible deal. Hamish is currently on holiday in Europe but unfortunately had his wallet stolen in Rome and is running short of funds. Ben decides to compare his bank's exchange rate and transfer fee, with those offered by a specialist transfer company online.
As you can see below, Ben can send an extra €16 just by using a money transfer company instead of a major bank and he will also save NZ$25 in transfer fees.
| | Bank | Money transfer company |
| --- | --- | --- |
| Exchange rate | 1 NZD = 0.563 EUR | 1 NZD = 0.579 EUR |
| Transfer fee | $30 | $5 |
| Transfer method | Bank account transfer | Bank account transfer |
| Processing time | 1-3 days | 1-3 days |
| Amount received (in EUR) | €563 | €579 |
How do I know if my international money transfer service is giving me the best rate?
The best way to ensure you get a great rate from an international money transfer service is to compare the exchange rate with the rates offered by other providers. You can also check the mid-market exchange rate, to get a better idea of whether you are getting value for money.
Many specialist transfer services offer flexible options, to help you lock in a better exchange rate. For example, you can initiate a forward contract to enable you to lock in an exchange rate now for a transaction that will take place months into the future. Alternatively, you can place a exchange rate limit on the order, so your transfer is automatically executed when your desired exchange rate becomes available.
What are the risks of using an international money transfer?
The main risk in using an international money transfer is failure to do your research before you part with your money. When you research and compare options it not only allows you to find the best exchange rate, but also works out the full cost of a transaction before you commit, so make sure you review all the details of a transfer before you agree to anything. It is also important that you make sure you are dealing with a reputable transfer provider.
Frequently asked questions
You may also be interested in
Read our guide to the WorldFirst World Account for online sellers, including info on supported currencies, fees and how to open an account.
Read more…
Learn about the pros and cons of using PayPal to convert your online seller profits into New Zealand dollars in this detailed review.
Read more…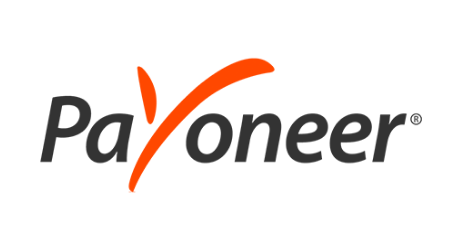 Read our guide to Payoneer and how it can help marketplace sellers save money when receiving international payments.
Read more…