How to set up your own business 
Five things you must do.
So you've had enough of working for others and you've decided to go out on your own. But
where should you start? This five-step guide will lay out the steps it takes to identify a great business opportunity and to get your business off the ground.
1. Pick your industry
This is about identifying whether you'd like to work in an industry related to your passion, your interest or your expertise. Here are some questions to consider:
What do you know a lot about?
What are you passionate about?
What are your favourite hobbies?
Let's say you previously worked as a financial planner, so you know a lot about finance. You're
also an avid rock climber who's passionate about the environment. That's three different
industries you can choose from, but you probably have many other interests you can add to the
mix.
Consider how it would feel to work all day every day in those fields. Choose one that would
bring you fulfilment.
2. Choose your business type

Once you know what area you want to play in, it's time to figure out how you're going to turn it into a business. You do this by identifying your skills and working out how those translate into business opportunities.
Here are some different ways you can make money as a business, using finance as an example:
Consulting. You've noticed that most financial planners in your town cater toward the older wealthier crowd. You like working one-on-one with people, so you decide to start your own local financial planning business where you help young couples make smarter financial decisions.
App development. In your old job, you automated a lot of your work with flashy scripts
and Excel tables, and word spread around until all the other planners were using them
too. You decide to try your hand at developing a financial planning app that will help
people automate their finances similar to the way your spreadsheets worked.
Online marketing. You're tech savvy and noticed that there's not a lot of good
information online about your particular area of financial expertise. You decide to build a
content business consisting of blogs, ebooks and how-to videos.
Product manufacturing and sales. You developed your own paper-based system for
budgeting and expense planning. You hire a company in China to produce a
leather-bound version of your planner and you sell it on Amazon.
3. Decide on a business structure

This is the official way you set up your business for legal and tax purposes in New Zealand. Most small businesses will fit into one of these business structures:
Sole trader. This is when you own, manage and run a business by yourself without any other owners. You maintain 100% of the income but also 100% of the liability – meaning your personal assets are at risk if your business goes into debt or you get sued. However, it is easier and cheaper to set up than some of the other options.
Partnership. This is when you own the business with one or more other people, but
you're still not a company. You and your partners take on 100% of the liability, but it's
split between everyone. It is relatively easy and inexpensive to set up.
Company. This is a legal entity with rights and liabilities separate to that of any of the
individual owners, who are known as shareholders. You and the other people who run
the company are considered directors. Your personal assets aren't typically at risk if you
go into debt, although you and the other directors can be held liable in some cases. It is
more expensive to set up than a partnership or sole tradership, and it has more complex
reporting requirements.
Choose the one that best suits your business now, as you can always restructure your business as it grows or as circumstances change.
4. Register your business
This is where you make it official in the eyes of the law. If you're starting as a sole trader or partnership, you'll need to apply for an New Zealand Business Number (NZBN) using a relatively straightforward application form you can fill out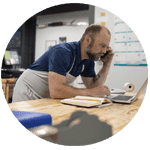 online. You'll just need to make sure you have a personal IRD number.
If you're starting a company, you'll need to register with the New Zealand Companies Office. This process is more involved than applying for an NZBN since companies are more tightly regulated and have more reporting requirements.
If your business exceeds NZ$60,000 in any 12-month period you'll also have to register for Goods and Services Tax (GST), and you'll be required to pay GST on all your income. But don't worry, you can pass this charge onto your customers.
5. Insure your business
Sole traders, partnerships and companies all have risks that could cause a lot of damage and potentially sink the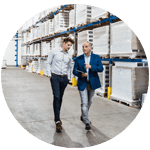 business. There's no use risking all that hard work, so look out for a few different types of business insurance including the following:
Building insurance. In the commercial world, renters are usually responsible for insuring the building – not the landlords.
Public liability insurance. This protects you from expensive lawsuits related to property damage and injury.
Professional indemnity insurance. Indemnity means your obligation to uphold your end of a contract. This protects you from lawsuits related to indemnity, specifically around giving bad professional advice or service that harms someone in any way, including purely financial harm.
Cyber liability insurance. This protects you from a number of cyber-related risks like being hacked and jeopardising client data.
Management liability insurance. If you have a company, this protects you from lawsuits related to mismanagement.
Get to work
Now that you are up and running, you can focus on the day-to-day of running a business. You'll want to consider setting up a website, making sales calls, developing a marketing strategy, keeping good records and producing quality work.
Picture: Getty Images