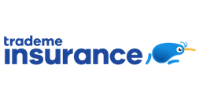 Finder is committed to editorial independence. While we receive compensation when you click links to partners, they do not influence our content.
Trade Me Insurance house and contents insurance review
Are you a Trade Me member? Get a 15% discount on your house and contents insurance premium.
Trade Me, New Zealand's favourite online marketplace, has insurance policies (through Trade Me Insurance) tailored to protect your house and contents from unforeseen events. There are plenty of things to like about Trade Me Insurance, from multi-policy discounts and member savings, to easy online processes through the My Insurance portal.
Trade Me Insurance's policy documents are clear and easy to understand, without any fancy jargon. So if you're a homeowner, landlord or renter after reliable, uncomplicated house and contents cover, you'll find a policy to suit. This provider is backed by Tower, which has been assigned an Insurer Financial Strength Rating of A- (excellent).
Trade Me Insurance cover options
Trade Me Insurance has three separate policies for home, landlords and contents insurance.
House insurance
House Plus: Trade Me Insurance's house insurance policy provides replacement cover for your house to the sum insured, along with some extra features.
What it covers:
Replacement to your sum insured
Full replacement for fire
Gradual damage
Natural disaster damage
Temporary accommodation
Keys and locks lost or stolen
Stress benefit lump sum payment
Exclusions
Unsealed driveways and paths
Temporary structures
Trees, shrubs, plants
Animals of any kind
Optional cover is available for garden retaining walls and special features, such as tennis courts and swimming pools.
Contents insurance
Contents Plus: Trade Me Insurance's contents insurance protects your items from accidental loss or damage anywhere in New Zealand.
What it covers:
Personal effects
Household items
Outdoor items
Recreation and leisure equipment
Liability protection
Moving house
Accidental damage
Mobile phones per item limit, unless specified
Glasses, hearing aids and dentures
Natural disaster damage
Contents in temporary storage
Spoiled frozen or refrigerated food
Keys and locks lost or stolen
Watercraft up to $1,500
Jewellery (including watches): $2,500 per item limit, unless specified
Children's contents left at home
Gradual damage
Credit or debit card fraud
Home office equipment
Stress benefit lump sum
Exclusions
Floor coverings not permanently fixed or glued in place
Drapes and blinds
Trees, shrubs, plants
Animals of any kind
Computer software and electronic data
Artificial or transplanted body parts or aids
Aircraft or other airborne devices (there are exceptions)
Landlord insurance
Landlord Plus: Trade Me Insurance's specialist landlord insurance covers most of the same events as the House Plus policy, but with some added features:
Loss of rent for damage to your house
Loss of rent for other reasons
Methamphetamine decontamination
Deliberate damage
Landlord's whiteware and window coverings
How can I save on Trade Me Insurance house and contents insurance?
Trade Me Insurance offers a multi-policy discount if you take out two or more eligible insurance policies. Take out two policies and you'll receive a discount of up to 10%, take out three policies and you'll save up to 20% on your premium. Eligible policies include:
House insurance
Landlord insurance
Contents insurance
Car insurance
Additional savings of 15% can be had if you're a Trade Me member. Opting for a higher excess can also help you save money, though consider carefully if you can afford to pay it when making a claim.
How do I make a Trade Me Insurance house or contents insurance claim?
After an event occurs, ensure the safety of everyone involved and inform the police if necessary. Tell Trade Me Insurance as soon as possible after the event to start your claims process.
Making a claim is easy. Simply log in to your My Insurance account and complete a claims lodgement form. You may be asked to provide proof of ownership, receipts or warranties for any property claimed for.
Frequently asked questions
More guides on Finder
Nexo review: Is it safe for high interest returns?

Nexo is a cryptocurrency lending and borrowing platform that offers high interest rates on cryptocurrencies, stablecoins and fiat. We review the features available and look at how safe your funds would be on the platform.

Pet insurance for older dogs and cats

Discover some funds that cover senior pets, what to look for in a policy and how you can help your furry friend feel comfortable in their twilight years.

Pet insurance with no waiting period

Getting immediate pet insurance is a little difficult. This handy guide helps you discover how long you have to wait before your pet is covered.

Desexing Your Pet

If you have a furry friend in your life, it's essential to consider desexing. There is a range of benefits to having your pet desexed and best of all, pet insurance may cover it. Read on to learn more.

Finder Car Insurance Awards 2021

More than 1,300 Kiwis had their say on which car insurance brand provides the best service and products in the inaugural Finder Awards.

ASB KiwiSaver review

ASB offers six KiwiSaver plans of varying risk level, including one specially-curated ESG fund.