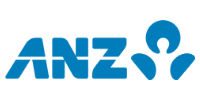 Finder is committed to editorial independence. While we receive compensation when you click links to partners, they do not influence our content.
ANZ House and Contents Insurance Review
Get a multi-policy discount when you sign up for both house and contents insurance with ANZ.
ANZ is New Zealand's largest financial services group, with house and contents insurance among its comprehensive range of insurance products. ANZ house and contents insurance gives you security for unforeseen events with simple and convenient cover. You can also enjoy discount benefits if you take out two or more policies.
ANZ is a provider who understands the lifestyles of everyday Kiwis, which is why it has tailored its house insurance policy to cover residential property, rental investments and lifestyle blocks as required. ANZ insurance policies are underwritten by Vero, which has an A+ Insurer Financial Strength Rating.
ANZ cover options
ANZ provides separate house and contents insurance policies, with optional extensions to match your unique situation.
House insurance
ANZ's house insurance policy is called the ANZ Asset Protector – Home Building Insurance.
This cover insures your house for the full-cost of repair or rebuilding if accidentally damaged. There are options to add extra cover if you're a landlord or you own a lifestyle block.
What it covers:
Accidental loss or damage
Natural disasters
Gradual damage
Retaining walls
Damage caused by authorities
Demolition and removal of debris
Professional fees
Rebuilding elsewhere
Statutory requirements
Stolen or lost keys
Tree removal
Water or sewage pipe blockage
Power generation equipment
New building work
Resetting or reprogramming security system
Temporary accommodation
Environmental improvements
Landscaping
ANZ mortgage payment
Property owner's liability
Optional extras
Landlord's extension:
Need landlord insurance? This is extra cover you can take out on top of house insurance to protect your appliances, furnishings and rental income from accidental or malicious damage caused by tenants.
What it covers:
Accidental loss or damage to certain appliances and furnishings
Malicious damage or theft by tenants, or guests invited by tenants
Loss of rent due to property damage
Liability for tenant's property
Lifestyle block:
If you own a lifestyle block, you can add extra cover to protect your lifestyle block buildings, as well as machinery, tools, bikes, tractors and trailers.
What it covers:
Repair or rebuilding costs of lifestyle block buildings
Fixed plant and machinery, produce and other assets
Farm bikes, tractors and trailers (up to the sum insured)
Natural disaster
Worrying of stock
Legal liability for accidental loss or damage to someone else's property
Accidental bodily injury
Liability for reparation
Contents insurance
If you're a homeowner or a renter, ANZ Asset Protector – Contents will replace or repair your belongings if accidentally lost or damaged, anywhere in New Zealand. The minimum amount of cover is $40,000.
What it covers:
Accidental loss or damage to possessions
Temporary accommodation
Occupiers and personal liability
Gradual damage
Boarding school
Tertiary accommodation
Business tools
Credit and debit cards
Damage caused by authorities
Home office or healthcare practice
Misuse of mobile/cellular phones
Stolen or lost keys
Tenant's improvements
Moving house
Storage of contents
Gifts
Optional benefits:
Business tools extension
Excess refund
Moving house extension
Storage of contents extension
What does ANZ not cover?
There are certain events that ANZ won't pay out for should you make a claim, known as policy exclusions. You can find these in the product disclosure statement (PDS) which you should read carefully before committing.
Some general exclusions you won't be able to make a claim for include:
Damage to swimming or spa pools caused by hydrostatic pressure
Mechanical or electronic breakdown or failure
Any defect in design or an inherent fault
Wear and tear
Insects or vermin (except possums)
Any defect in workmanship
Damage caused by cleaning, renovating, repairing or restoring
Corrosion or rust
Mechanically propelled vehicles
Vehicle accessories in or on a vehicle
Livestock and pets
Trees, shrubs and plants
Medical appliances or prosthesis
Custom written software or data
How can I save on ANZ house and contents insurance?
ANZ offers customers a multi-policy discount, which means if you take out two or more eligible insurance policies you'll receive a discount on your premium. House, contents, boat and car insurance policies are eligible for this discount.
How do I make an ANZ house and contents insurance claim?
You can make a house or contents insurance claim online through the Vero Claims Portal. You'll need your ANZ policy number, details of what's happened and the people involved to hand.
Alternatively, you can call 0800 269 252 or email anznewclaims@vero.co.nz for new claims.
After you've reported your claim Vero will be in touch within two business days to advise what happens next.
Frequently asked questions