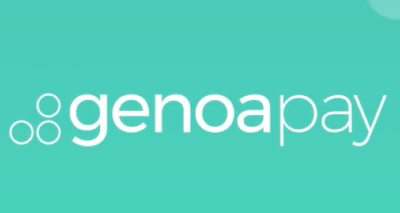 Finder is committed to editorial independence. While we receive compensation when you click links to partners, they do not influence our content.
Genoapay Review: Interest-free payments, even smaller stores
Split the purchase price for goods and services over 10 weeks with no interest and no fees.
While other 'buy now, pay later' schemes are available at chain and big-name retail stores, Genoapay is accessible at a range of smaller lesser-known stores. It is more common to find Genoapay at service-based businesses with numerous dentists, automotive, health and beauty, education providers accepting this payment method.
Genoapay also stands out because your payments are spread over 10 weeks rather than 6 or 8 weeks with other similar providers.
How does Genoapay work?
Genopay works similar to other shop now, pay later programmes. Once you sign up you can use Genoapay to make purchases of up to $1,000 both in-store and online. 10% of the purchase total will be charged straight away, and the balance is split over the following 9 weeks. If you use Genoapay for a purchase of $100, you'll be charged $10 at the time you checkout and $10 in each of the next 9 weeks. Your weekly payment is automatically deducted from the debit or credit card that you use to sign up.
When you want to use Genoapay at a participating retailer, check whether they accept this method online or in-store. There is a slightly different process for each option.
In-store. Tell the staff member at the checkout that you want to use Genoapay. You'll be sent a text message with a link to confirm your payment.
Online. When you get to the checkout, select Genoapay as your form of payment. You'll be redirected to either sign in to your account or to sign up. You can confirm the payment plan for your order to be completed.
Which shops accept Genoapay?
As mentioned above, Genoapay is accepted in many smaller businesses that may only have one branch or retail store, but there are some nationwide companies as well. You'll find a lot more service-based businesses compared to fashion stores.
Some of the businesses you may know of include:
AA Auto Centre
Bedpost
Beaurepaires
Beds 4 U
Baby Box
Dollar Dealers
Furniture Zone
MusicWorks
Payless Plastics
The ToolShed
For a full list of stores where Genoapay is currently accepted, visit the Store Finder page.
Features of shopping with Genoapay
No interest. When you make a purchase using Genoapay, you won't pay any interest.
No ongoing fees. Genoapay is free to use. There are no sign-up fees or ongoing monthly or annual fees for your account.
Change your payment day. If you want to change the day that your payments are made, you can do this in your online account.
Pay off your balance. You can pay off your balance or make extra payments at any time without penalty.
Simple process. Signing up takes less than two minutes and making purchases both online and in-store is simple and easy to understand.
10 weeks to pay. Other similar providers only give you 6 or 8 weeks to pay off your purchase. With Genoapay, you have 10 weeks of instalments.
Online account. When you sign in to your account you can change your payment day, view previous and upcoming payments, and pay off your balance.
How much does it cost?
Genoapay is free to use with no sign-up fees, monthly or annual ongoing costs or interest. You just need to worry about making sure that you have enough money available for your automatic payments.
If one of your payments is declined, you will be sent an SMS. You still have a chance to make the payment on the same day or you will be charged a $10 late payment fee.
How to sign up
Signing up to Genoapay takes less than two minutes and you can do this at any time or right before you want to make a purchase.
To be eligible you need to:
Be at least 18 years of age
Have a New Zealand Driver's Licence or passport
Have a debit or credit card
When you sign up you will need to enter your identification details, personal information and debit or credit card number. Genoapay will run a credit check, and if approved, you will be given an amount of available credit that you can use for purchases. You may be given a lower limit at first, but this can be increased once you have built a good repayment history with different purchases.