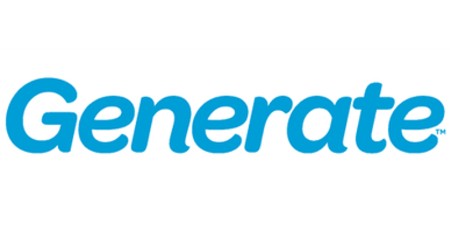 Finder is committed to editorial independence. While we receive compensation when you click links to partners, they do not influence our content.
Generate KiwiSaver review
Top-performing funds with fee-free financial advice.
As one of the KiwiSaver fund providers with the fastest growing memberships, Generate serves over 80,000 Kiwis through their team of KiwiSaver specialists.
We cover the basics of Generate KiwiSaver funds — including their fees, performance and registration requirements — to help you decide if it's the best savings fund for you.
About Generate
Generate is a KiwiSaver scheme provider who offers a range of retirement investment plans for its users. Generate offers no-obligation advice whereby you may approach their team of financial advisors to discuss your financial situation. Generate say over 97% of their KiwiSaver members consult a financial advisor in order to make the best use of their KiwiSaver fund.
Fund types and performance
Moderate (formerly Conservative) – The Moderate Fund comprises of actively managed cash, fixed interest, property and infrastructure assets as well as Australasian and international equities. It has a 60/40 allocation to income assets and growth assets respectively. Note that this fund was formerly named Conservative Fund but was renamed to Generate KiwiSaver Moderate Fund on 16 May 2022 and has a slightly higher risk profile than the old Conservative Fund, as its target growth asset allocation has increased from 32.5% to 40%.
Growth – The Growth Fund contains a similar composition of assets as the Moderate Fund, but is heavily weighted towards risk-on assets. This means it has a relatively higher portion of international equities, and property or infrastructure assets. Volatility is expected to be higher with this fund, in exchange for higher returns.
Focused Growth – Generate's Focused Growth Fund comes with the highest volatility for the greatest amount of returns. It is heavily skewed towards international equities, property and infrastructure assets. This is best for individuals with a higher risk tolerance and desire for stronger returns.
On 16 May 2022, Generate launched three new KiwiSaver funds – the Generate Balanced Fund, Defensive Fund and a new Conservative Fund. Units in the old Generate KiwiSaver Conservative Fund (now called the Moderate Fund) will be transferred to the new Moderate Fund. If you wish to switch funds to match your risk profile or invest in a combination of funds, you can do so by logging into your Generate online account.
Generate offers a Stepping Stones investment option. If you choose this option Generate will choose your investment fund for you based on your age and reduce the risk in your investment as you get older.
Generate KiwiSaver fund fees
Generate's KiwiSaver schemes come with fees that will be directly deducted from your investment account. Here's what you may expect to be charged for.
Management fees. Generate's management fee is between 0.791% to 1.191%, depending on the fund's type and value. This fee is calculated daily and deducted on a monthly basis.
Supervisor fees. This fee is used to cover your fund's supervisor for its security services. Supervisor fees may change and are subject to increase for non-routine matters.
Operating fees. Such fees cover basic operation costs including auditing, legal and postage charges. The current administration fee stands at up to 0.2% of your asset's value per annum.
Underlying fund fees. Only the Growth Fund and Focused Growth Fund involve underlying, actively-managed funds. In general, you may expect to pay a base and performance fee for underlying funds. This value is estimated to be 0.099% and 0.005% for the Growth Fund, and 0.137% and 0.007% for the Focused Growth Fund, respectively.
Administration fees. The administration fee covers the day-to-day expenses incurred when Generate manages your KiwiSaver fund. This $3 monthly membership fee is incurred regardless of your fund type and value.
Do take note that Generate KiwiSaver fund fees may differ across account types and the amount you have in your KiwiSaver. Always check with Generate beforehand to get an accurate gauge of how much you may expect to pay for your Generate KiwiSaver fund.
What other products does Generate offer?
Besides its KiwiSaver funds, Generate offers a Focused Growth Trust. This trust works much like the Focused Growth Fund, in the sense that your investment is placed in an actively-managed portfolio of equities, fixed assets and cash. Additionally, both portfolios are geared towards achieving higher returns in the long-term
Investments you place in the Focused Growth Trust can be accessed at any time, but a five-year investment period is recommended as a minimum. As the Focused Growth Trust is smaller, the fees are a little higher those of the Focused Growth Fund.
How do I join Generate?
Eligibility criteria
Before signing up with Generate, be sure to check that you meet their eligibility requirements. In general, you should be:
A New Zealand citizen or permanent resident.
Living in New Zealand.
People of any age can join the Generate KiwiSaver scheme, but those aged 15 or under must have an application signed by their parent or guardian.
Documents required
You will need to have your IRD number and passport or NZ driver's licence on hand during the application.
Application process
You can register easily through Generate's website. Simply click on the "join KiwiSaver" tab and fill up the online form.
You'll need to provide key details including your full name, email, phone number, address, date of birth, employment status and IRD number. Besides this, you'll be asked to select a prescribed investment rate and choose your desired fund type.
Summary
Generate offers six KiwiSaver funds to suit your retirement investment needs. These plans come with transparent fees, free financial advice services and varying risk-on assets to appeal to a range of risk appetites. Each fund is curated by a team of KiwiSaver specialists, and protected by a supervising party.