Funeral insurance in New Zealand
Funeral insurance could mean your family has one less thing to worry about.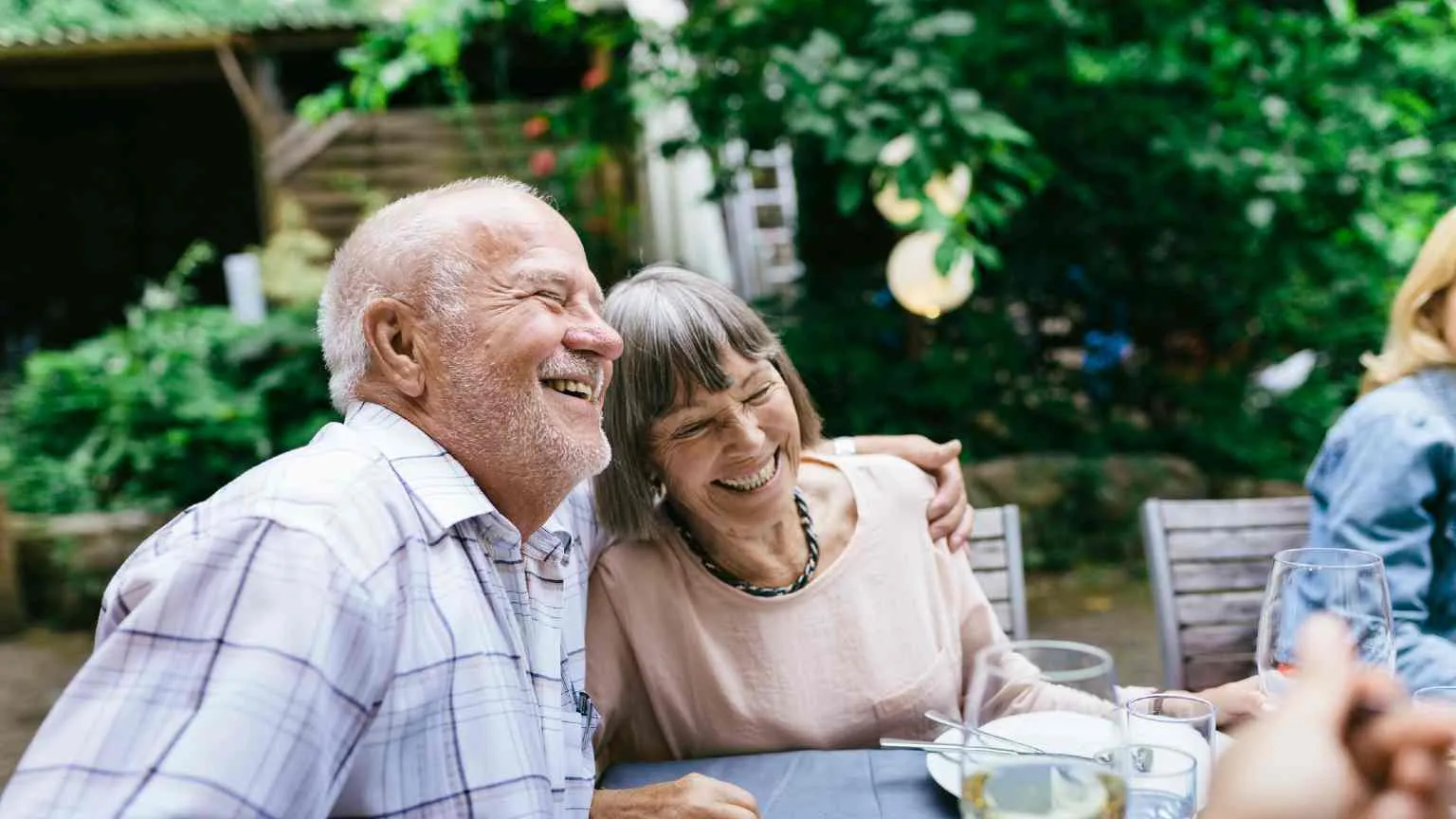 Funeral insurance is a parting gift to your loved ones. It takes away the financial strain that comes with planning a funeral, so your family can focus on giving you a fitting farewell, without worrying about the cost.
What is funeral insurance?
Funeral insurance promises to pay a lump sum to your family when you die, so they can cover the cost of your burial or cremation without using their own money, or even going into debt.
It typically appeals to people over the age of 50 who can no longer find an affordable life insurance policy, perhaps due to pre-existing medical conditions. Funeral insurance also suits people who struggle to save by themselves.
How does funeral insurance work?
You pay a regular fee, usually every fortnight or every month, and your insurance company promises to give a lump sum payment to your family when you die. Typically, insurance companies will offer between $5,000 and $15,000 as a benefit.
Sometimes, when you reach a certain age, you no longer have to pay insurance premiums, but your insurance company will still pay out the benefit when you die.
You can usually pay for funeral insurance in two ways: either with level premiums or with stepped premiums.
Stepped premiums: Based on your age, stepped premiums will increase as you get older.
Level premiums: These are more expensive to begin with, but they don't increase over time.
What will funeral insurance cover?
Funeral insurance gives your estate a lump sum when you die, so that they can pay for your funeral without worrying about the cost. Typical funeral expenses include:
Newspaper notice. Printed notices can easily cost hundreds of dollars.
Casket or urn. Caskets cost between $800 and $15,000. Urns can also cost hundreds of dollars.
Cremation or burial. Both can reach well over $1,000.
Funeral service. Everything from the venue and director fees to dressing and embalming costs.
Transport. Cars for close family members can cost hundreds of dollars.
Flowers. A large casket spray can cost up to $700.
Gravestones. Simple grave markers can cost up to $2,500.
Wake. Venue hire as well as food and drinks may be provided.
How much do funerals typically cost?
Funerals can cost as little as $4,000 for a simple cremation, so if you want cheap funeral insurance, there are certainly options out there. However, funerals can cost up to tens of thousands of dollars for a more elaborate ceremony.
What are the pros and cons of funeral insurance?
Funeral insurance has its benefits and its drawbacks. Take some time to understand these properly, so that you don't buy a policy that doesn't fit your personal needs.
| Pros | Cons |
| --- | --- |
| Peace of mind that your family won't struggle to pay for your funeral when you go. | If you stop paying premiums, it's unlikely you'll be able to reclaim any of the money you've paid in. |
| Little to no medical underwriting. | There's an entry age limit – usually between 65 and 80. |
| Most insurers offer a value promise. They will pay out the sum insured, or the value of the premiums you paid – whichever is higher. | You could end up paying more in premiums than you would have spent on a funeral. |
| If you die accidentally within 12 months of taking out your policy, you'll still get the full payout value. | If you die of illness within the first 12 months, you won't be covered. |
| Some funeral insurers will double or even triple the payout if you die accidentally. | |
What else does funeral insurance cover?
Funeral insurance can cover more than just the cost of your burial or cremation. Some policies offer additional benefits, which could make a policy more worthwhile:
Accidental death cover. Some insurers will double, or even triple, your payout if you die accidentally. Sometimes it comes as standard, other times it's an optional extra.
Terminal illness cover. Some policies will pay your benefit if you're diagnosed with a terminal illness. You can be involved in the planning of your funeral, or use the funds however you see fit.
Accidental injury benefit. Some policies will pay a lump sum if you suffer a serious injury under a certain age. Eligible injuries include paralysis, loss of sight and loss of limbs.
Child cover. Some funeral insurance policies will also pay out a benefit if your child is seriously injured or dies, although this is usually an optional extra.
What to look for when choosing funeral insurance
In addition to the benefits above, there are a few key features that you should always consider when shopping for a policy, so that you can find the best funeral insurance for you:
Benefit amount. If you want a large and lavish funeral, there's no point in choosing a policy with a low benefit payout.
Premium caps. If you're worried you won't be able to afford repayments further down the line, choose funeral insurance with capped premiums.
Exclusions. Always read the product disclosure statement (PDS) carefully. Often, insurers won't pay out if you die of an illness within 12 months of taking out your policy.
Grace periods. Some insurers will offer grace periods if you're ever in financial hardship. The level of cover might be reduced, but you won't be forced to cancel and lose all your money.
Funeral insurance for seniors
Funeral insurance usually appeals to seniors more than any other age bracket. However, it's important to know that companies won't offer cover to people over a certain age, usually somewhere between 65 and 80, depending on the insurer.
Luckily, there are still plenty of funeral insurance options for seniors under the age of 80.
Funeral insurance for families
If you want your whole family to have the security of funeral insurance, you may want to consider funeral insurance for families or funeral insurance for couples.
Buying funeral insurance as part of a family or couple can come with a couple of key benefits, including multiple person discounts and convenience.
Is funeral insurance worth it?
Funeral insurance is a good option for people who want to help their family out financially, but there are some traps to watch out for. A couple of key drawbacks are:
Paying too much: Most funerals cost less than $10,000. However, if you've held a funeral insurance policy for many years, you may have invested far more than this into the premiums.
Rising premiums: If you buy a funeral insurance with stepped premiums, you may find the payments become unaffordable in your later years. If you cancel, you won't get anything back.
Are there other ways to pay for a funeral?
Yes. Funeral insurance isn't the only way to pay for your funeral. Consider whether these other options are right for you:
Prepaid funeral. Some funeral directors let you prepay for your own funeral. However, this means that your money is tied up with one company. If it goes bust, your savings could be lost.
A funeral bond. An investment through a friendly society or life insurer. Funds are exempt from the pension income test but the funeral director may keep anything your family doesn't spend.
Superannuation. If you have super, your family may be able to pay for your funeral with the remaining balance. However, it can take a while to access, so they might have to pay upfront first.
Savings. If you have the discipline to save independently, it might be worth putting some money away every month with the aim of building a lump sum that your family can use for funeral costs.
What questions should I be asking about funeral insurance cover?
Picture: GettyImages
More guides on Finder
What is probate?

When a loved one passes away, you may need probate to execute their last wishes.