Finder is committed to editorial independence. While we receive compensation when you click links to partners, they do not influence our content.
Credit cards with free airport lounge access
Enjoy access to airport lounges around the world for free with your credit card.
A select number of credit cards provide complimentary access to airport lounges, giving you the opportunity to relax between flights and enjoy premium services without paying an entry fee. Depending on the card and the lounge, you may even be able to share your access with a guest or family members travelling with you.
Compare credit cards with free airport lounge access
How do credit cards with free airport lounge passes work?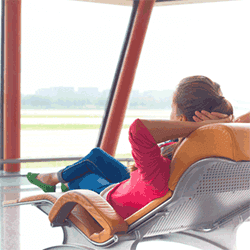 A credit card with an airport lounge pass gives you with complimentary access to exclusive waiting areas at the airport. This means you can relax in style and comfort before your eligible flights, with popular airport lounge features including Wi-Fi, food and beverages, premium seating and even beds and showers in some locations.
Sometimes you may be able to invite a guest or provide access to a supplementary cardholder too.
Some cards will limit the number of times you can access a lounge per year, and often you will have to meet specific requirements to enjoy lounge access with your card, such as spending a certain amount per year.
Common requirements to get airport lounge access with a credit card
While the requirements you need to meet to get lounge access with a credit card vary based on the provider and the airport lounge, some of the most common conditions include:
Valid ticket. Most airport lounges require all guests to have a valid ticket for a flight departing that day.
Dress code. Lounges often have specific dress code requirements, such as smart casual dress and no shorts.
Programme enrolment. Credit cards that offer airport lounge access through a member-based service such as Priority Pass may require you to enrol in that program to receive your complimentary passes or access.
Spending requirement. Your credit card provider may require you to spend a specific amount of money each year to be eligible for complimentary airport lounge passes.
How to compare credit cards with free airport lounge passes
In order to get the most value from your credit card with free airport lounge access, you will need to compare the features of each option, including:
Annual fee. The amount of the annual fee will depend on the type of credit card, its spending limit and additional features. You may get lucky and find one that waives the fee for the first year, making it more enticing to sign up.
Rates. Depending on the way you plan to use the credit card, interest rates will make a big difference in the card's value. The purchase rate, cash advance rate and balance transfer rate may all differ in one card, so you will need a pretty good idea of how you plan to use it before you start out making comparisons. For example, if you are using it to earn points towards flights, but don't plan on carrying a balance, look for low purchase rates with extended interest-free days.
The number of lounges you can access. This feature is dependent on the airline and network that the card is working with. For example, some cards will let you access Air New Zealand Lounges only, while a priority pass membership allows access to hundreds of airport lounges around the world.
The rewards programme or airline provider. Many of the credit cards with airport lounge access are tied to a specific airline rewards programme. For example, you might see Air New Zealand Airpoints rewards cards may offer Air New Zealand lounge access.
Perks. Airport lounges use various perks to please their first class and frequent flyers, like Wi-Fi access, showers or complimentary food and drink. These can vary between lounges, so the credit card you choose will determine the perks you are entitled to when waiting on flights.
Other benefits. Look to see what else the card is offering outside of the complimentary access to airport lounges. You could find some that have money-saving balance transfer offers if you are carrying a lot of debt, or bonus rewards points if you are trying for free tickets on your next holiday.
What are the pros and cons of a credit card with airport lounge access?
Pros
A relaxed environment. An exclusive airport lounge takes you out of the chaos that is typically found in an airport waiting area.
Refreshments and meals. Enjoy free drinks and snacks while waiting to be called for your flight, as well as meals and buffet options (depending on your flight time).
Convenience. With cozy chairs, tables and work stations, you can spend your time wisely by taking advantage of free Wi-Fi to catch up on work, or your social media status.
Other benefits. Since the majority of these cards are part of a rewards program, using them will earn you points that can later be redeemed for airfare, merchandise and more.
Cons
Restrictions. In some cases, you might be restricted to which amenities are available to you inside the airport lounge.
Card fees. As a result of the benefits and perks that come with these cards, you will find that the annual fees are higher than with regular credit cards.
Accessibility. With some of these cards, you will find that the lounge you have free access to is not available at certain airports.
Limitations. Complimentary passes are usually offered in pairs. If you are travelling with a large group, you might find that not everyone will be able to wait with you inside the lounge.
What do complimentary credit card airport lounges look like?
The design and features of airport lounges vary depending on the company or airlines that operate them. But if you've never set foot in a lounge and want to know what they offer, here are some of the international locations you could gain access to with specific credit cards:
Virgin Australia Lounges (domestic)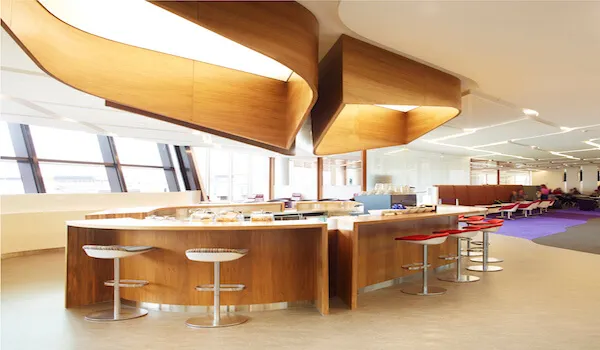 Priority Pass Lounges
Priority Pass is a subscription-based service that provides members with access to over 1,200 lounges in more than 130 countries. Depending on the level of membership, you can get a unlimited access at no extra cost, a fixed number of free passes per year, or entry for a reduced fee. Credit cards might provide Priority Pass access and/ or membership. You can also pay for a membership, with fees ranging from US$99 per year to US$399 per year.
Qantas Club Lounge at Sydney Airport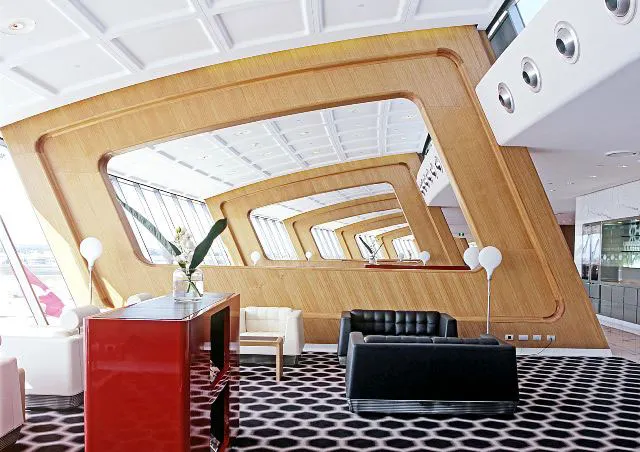 If you're passing through Sydney on your from New Zealand, this premium Qantas Lounge might be on the way. It has a reputation as one of the top lounges in the world. It includes sweeping views of Sydney airport, a premium restaurant, spa treatments and complimentary business and leisure services.
Back to top
Pictures: Shutterstock
Frequently asked questions about airport lounge access
Back to top