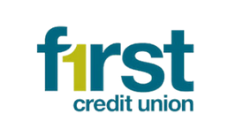 Finder is committed to editorial independence. While we receive compensation when you click links to partners, they do not influence our content.
First Credit Union review
Consider alternative lender First Credit Union if you're looking for a personal loan, car loan, debt consolidation or mortgage.
First Credit Union is a longstanding lender who has been helping everyday Kiwis achieve their goals for over 65 years. They are not a registered bank but a credit union, so any money they make goes back to their members via better interest rates and lower fees.
As well as a range of loans, First Credit Union also offers insurance and banking services. You don't need to be a member of First Credit Union to apply for any of their loans or other services.
Finder NZ does not currently have access to this personal loan. Please review the loan details, application criteria and terms and conditions on the lender website if you are considering applying for this loan.
Loans available from First Credit Union
First Credit Union offers the following loan products for borrowers:
Personal loans. Personal loans are available from First Credit Union for a wide range of purposes. You can borrow any amount over $500, with the interest rate you receive varying from 9.95% to 18.00% depending on your financial circumstances and your credit history.
Debt consolidation loan. The lender allows you to combine utility bill and credit card debt into one easy to manage debt consolidation loan. You can make extra repayments or pay off your loan early without being charged a fee.
Car loans. Pre-approved vehicle loans give you peace of mind when car shopping so you know how much you have to spend. You can make extra repayments and there are no charges for early repayment. Terms are up to 5 years.
Home loans. Make an offer on the perfect home with a pre-approved mortgage from First Credit Union. You can also refinance or borrow against equity for renovations.
First Credit Union banking and insurance
First Credit Union offers three types of bank accounts; an Everyday Account, Bill Pay Account and Expense Account. They also have a range of insurance products, including car, house & contents, life and income, and funeral insurance.
What is a credit union?
Credit Unions are different from banks in that they don't exist to make a profit for shareholders but to serve members who are also its owners. Credit Unions are small, local and tend to offer a more personalised customer service.
Although they may have better interest on savings, fewer fees and better customer service, they may not have as many branches or ATMs as a major bank.
Features of First Credit Union loans
Here's a rundown of the main features you can expect when taking out a personal loan with First Credit Union:
Flexible repayment options
Maximum loan term of 7 years
No application fees
No fees for extra repayments
No early repayment fee
How much does the loan cost?
First Credit Union loans don't have application fees, however, you may incur the following third-party fees and charges when applying for a loan:
Credit check – $6.15
Vehicle check – $4.50
PPSR – $8.05
Docusign – $5
Cloudcheck – $3.25
Note that these fees will be added to the principal of your loan so you will be charged interest on it.
Other fees the lender may charge during the course of your loan include:
Alteration of an automatic payment – $5
Cancellation of an automatic payment – $3
Arrears letter – $10
Default repayment charge – $15
Direct credit recovery – $50
Repossession fee – $50
How to apply for a loan from First Credit Union
You can apply for a First Credit Union loan online or visit one of their branches. The online form takes approximately 15 minutes to complete, and one of the First Credit Union team will contact you within one to three business days.
Eligibility requirements
In general, to be eligible for a First Credit Union loan you must meet the following criteria:
Be at least 18 years of age
Be a New Zealand citizen or permanent resident
Information and documentation
You'll need the following information and original documents or certified copies to apply:
Photo ID
Proof of address
Income details, e.g. recent payslip
Expense details, e.g. direct debits, automatic payments, other loans
Three months worth of bank statements
Details of the security for the loan, e.g. car, property, savings
Compare alternative personal loans in New Zealand