Finder is committed to editorial independence. While we receive compensation when you click links to partners, they do not influence our content.
Finder report: Trends in New Zealand's automotive market
Finder reports on the changing car-loans landscape, the rise of electric cars and the impact of the COVID-19 pandemic on the vehicle market.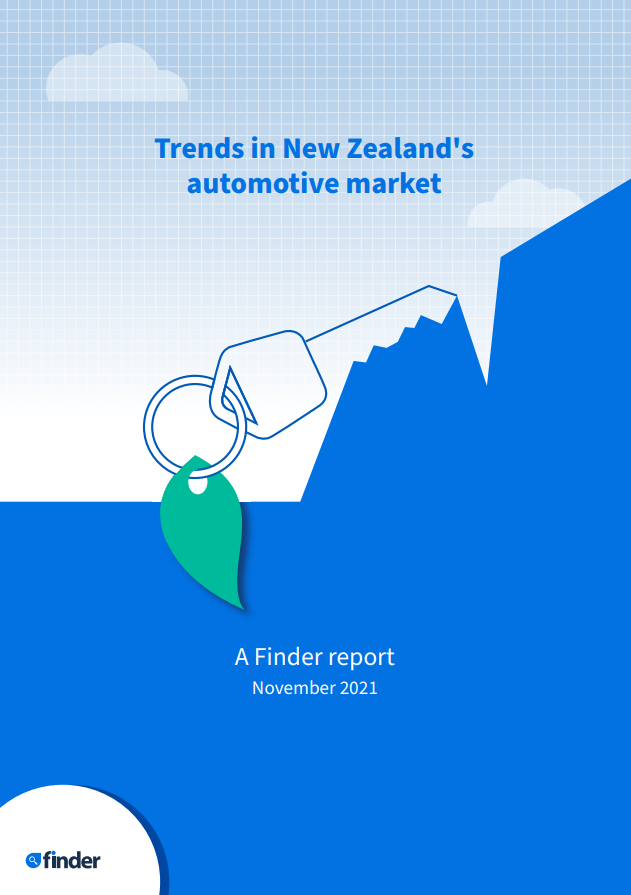 New Zealand's automotive market has experienced major changes over the past 2 years. COVID-19 shifted transportation patterns, lifting demand for vehicles over public transport and has led to vehicle supply shortages and soaring used car prices.
Meanwhile, new consumer incentives are boosting the electric vehicles market and analysis indicates electric vehicle running costs are lower than those for petrol-fuelled cars. With recent figures showing electric vehicle sales have nearly doubled between 2020 and 2021 thus far, New Zealand is likely to be a global leader in the space.
At the same time, the vehicle finance landscape is shifting online. This will create greater potential for market competition as online resources make it easier for consumers to compare and switch their car loan.
Trends in New Zealand's automotive market explores the consumer trends underpinning the changing vehicle landscape in New Zealand.
Download Trends in New Zealand's automotive market (PDF).
Key statistics
1 in 8 Kiwis have had a car loan in the past 3 years
17% of car loans were acquired online
1 in 2 car loan holders don't think they are getting good value for money
45% of Kiwis would consider buying an electric car
Electric car sales have grown 178% between 2020 and 2021 thus far
Second-hand car prices increased 9% between October 2020 and March 2021
Young Kiwis are particularly interested in electric vehicles
Nearly half of Kiwis (45%) would consider an electric vehicle for their next car, and for generation Z, this figure jumps to 56%. In comparison, just 36% of baby boomers would consider ditching petrol.
Among those who wouldn't consider buying an electric car or who weren't sure, the biggest reason was cost (72%). Battery lifespan concerns (58%) came in as the second-largest deterrent to buying an electric vehicle, followed by lack of charging stations (47%).
Interestingly, 8% said Elon Musk put them off electric cars.
---