Ferratum Payday Loan
Help for when you need it – apply online for a payday loan with Ferratum and receive it in as little as 10 minutes.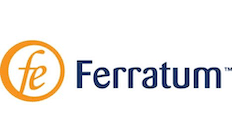 It's easy to get caught in a financial jam – your car might break down, your budget might fall short this month or an expense might crop up that you need to cover. If you find yourself in need of a short term financial solution, Ferratum offers an easy way for you to apply for a loan.
Submit your application online and you won't be required to fax any bank statements. Existing customers can even apply via text message. When you confirm your loan, your money is paid into your bank account within minutes. Find out more of the features of this loan below.
How does a loan from Ferratum work?
If you're a first-time customer, you can apply for up to $300 online. Existing customers can also choose to apply via text message and can also apply for higher loan amounts – either $300 to $600 or $700 to $1,000 with varying repayment terms.
You should receive a response within seconds advising whether you've been approved. If you apply within business hours (Mon-Fri 9am-4:30pm) you'll be paid within the same day. Within seven days you will be sent an invoice listing your repayment date.
Features of a Ferratum loan
Easy application. Existing and first-time applicants can apply online, and returning customers have the option of using a PIN to apply for subsequent loans via text.
Bad credit applicants accepted. You're able to apply for a loan if you have bad credit; you just need to supply at least one month's bank statement. Keep in mind that bad credit fees will apply and these are outlined below.
Interest-free loan. Some customers may be eligible for a first-time loan if they have good credit history. If you're eligible, you'll just need to pay back what you borrow.
Various loan amounts and terms available. For their first loan, customers can borrow up to $300 with a repayment period of seven to 25 days, or terms of seven to 45 days for loans of $300. Loans of between $300 and $600 have a term of seven to 45 days available and loans of $700 to $1,000 have a term of 15 to 45 days.
Fast loan decision. If you apply within business hours you can get an approval decision within seconds, and if approved you can expect to see your loan within minutes, or at the latest on the same day. Applying outside of business hours means your loan will be transferred the next business day if approved.
Prepayment accepted. You can pay back your loan amount in full before the due date without worrying about penalties.
How much will it cost to borrow?
As mentioned, there is a 'free loan' option available to first-time borrowers who have good credit history. For other borrowers and subsequent loans, the actual cost will depend on how much you borrow and how long your take out the loan for. A general outline of the costs are as follows:
If you pay back your loan late you will be charged:
A default fee of $20 when the account is seven to 13 days overdue and $70 for 21 days and over;
Default interest which will accrue at 0.5% each day, or 182.5% p.a.
Bad credit borrower fees
Bad credit borrowers will need to pay an extra establishment fee of $20, a same-day cleared fund fee of $10 and a direct debit form fee of $10.
How you can apply with Ferratum
To start your application just click 'Go to Site'. Before you do, make sure you meet the eligibility criteria outlined below:
Be over the age of 18
Be a New Zealand or Australian national or permanent resident
Hold a New Zealand driver's licence
Have a mobile phone number and bank account in your own name
If you're an existing customer, you need to have no outstanding loans with Ferratum and have a good payment history
You have sufficient means to repay the loan and no payment defaults, court judgements or bankruptcies.
You'll also need some information on hand to complete your application:
Your New Zealand driver's licence
Your bank account details