Watch Falcon and the Winter Soldier on Disney+: Cast, date, plot and preview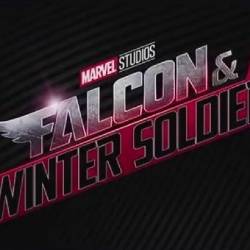 Anthony Mackie and Sebastian Stan will star together in a Marvel series for Disney+.
It's a good time to be a Marvel fan. The company is developing six- to eight-episode limited series for new streamer Disney+, all focusing on MCU characters. Among them is Falcon and the Winter Soldier, which will follow the two characters in the wake of events featured in Avengers: Endgame.
The platform debuted in New Zealand in November 2019 and brought along a huge content library. It includes titles not only from Disney, but also Pixar, Lucasfilm, National Geographic, 20th Century Fox and Marvel.
In other words, if you want a streaming service fit for the entire family, Disney+ is definitely worth checking out. Plus, at $9.99/month.
Disney has invested heavily in new content exclusively for the streaming platform, some of which was available on Disney+ at its launch. This list included The Mandalorian, High School Musical: The Musical: The Series, Lady and the Tramp, Noelle, and Marvel's Hero Project, to only name a few.
Unfortunately, none of Marvel's new scripted series are yet available. Still, if you're eager to find out more about the highly anticipated Falcon and the Winter Soldier, here's everything we know so far.
When is Falcon and the Winter Soldier coming out?
The series is currently in production and is lined up to premiere on Disney+ in late 2020. It will consist of six episodes.
What is Falcon and the Winter Soldier About?
As you might have figured out from the title, the series revolves around Sam Wilson (Falcon) and Bucky Barnes (Winter Soldier). We're guessing they're going to fight crime and look good doing it, but no information about the plot has been officially released so far.
If you saw Avengers: Endgame, you know that Steve Rogers passed the Captain America shield to Sam Wilson, designating him as his successor. According to Deadline, that plot point figure in the series, but no further details are available.
Who stars in Falcon and the Winter Soldier?
Both Anthony Mackie and Sebastian Stan reprise their roles as Falcon and the Winter Soldier, respectively, which they play in the Marvel Cinematic Universe. Plus, the cast includes Daniel Brühl as Helmut Zemo, the man who drove a wedge between Cap and Iron Man in Civil War, and Emily VanCamp as Sharon Carter, Peggy Carter's niece. Wyatt Russell also appears as John Walker.
Falcon and the Winter Soldier review: Is it any good?
All of Marvel's TV shows so far have been received with praise and enthusiasm by fans and critics alike. There's no reason why Falcon and the Winter Soldier should break that pattern, especially given Mackie and Stan's easy chemistry.
The series is created by Malcolm Spellman (Empire), with Kari Skogland (The Handmaid's Tale) set to direct. Derek Kolstad, the man responsible for the John Wick franchise, joined the writing team earlier this year and mentioned that the series explores the social implications of Falcon becoming Captain America. Additionally, Marvel released some key art for the new show and it looks pretty great.
Of course, with everything kept under wraps so far, it's difficult to say where the story goes, despite rumours making their way to the mainstream. Yet, we're willing to bet that Falcon and the Winter Soldier is worth the wait. Until then, check out Disney+, as there's plenty of content to keep you busy while Marvel works its magic.
Image Source: Disney+ website