Finder is committed to editorial independence. While we receive compensation when you click links to partners, they do not influence our content.
Ethereum (ETH) price prediction 2022
Ethereum to be worth $11,764 by 2025.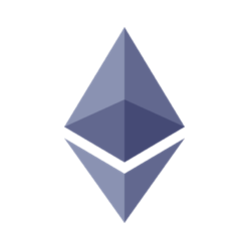 $1,023.59
Finder currently measures expert predictions of the future ETH price using 2 surveys. Our weekly survey asks a rotating panel of 5 fintech specialists whether they are bullish, bearish or neutral on ETH for the 2 weeks ahead. Our larger quarterly survey, last conducted in April, asks a panel of 36 industry experts for their thoughts on how Ethereum will perform over the next decade.
On this page, we reveal why they think it will be worth US$5,783 by the end of 2022 before rising to US$11,764 by 2025, and why holding until 2030 will be the real pay-off. All prices mentioned in this report are in US dollars.
Ethereum price prediction for two weeks' time
Each week we ask our expert panel's verdict on the Ethereum price in a fortnight's time. When asked this week, 1 was bullish (same as last week), 1 was neutral (down 1 from last week) and 3 were bearish (up 1 from last week) about the price of ETH for the week of 11 July 2022.
Ethereum price predictions for 2022, 2025 and 2030
Ethereum will jump from its current price of US$2,810 to US$5,783 by the end of 2022, according to Finder.com's panel of fintech specialists.
Disclaimer: This information should not be interpreted as an endorsement of cryptocurrency or any specific provider, service or offering. It is not a recommendation to trade.
Compared to the results of the previous survey conducted in late 2021, our panel is now far more bearish on Ethereum long term future, which may have a lot to do with its dip in value between now and the previous survey.
The panel's enthusiasm for ETH in the short term has cooled slightly since the January report. In January 2022 the panel had given an average prediction of $6,500 for the end of this year, 12% higher than their new prediction of $5,783.
And the price is expected to continue to rise going forward, hitting $11,764 by 2025 and $23,372 by 2030.
Global cryptocurrency editor at Finder, Keegan Francis, came in with a prediction slightly lower than the panel's consensus at $5,000, and while he doesn't have faith in the network he does see it sticking around.
Ethereum is at a very uncertain place in its journey at the moment. It is currently losing DeFi market share to its competitors (although it still remains dominant by a huge margin). Until Ethereum upgrades its systems and fulfills its promises to scale, I do not have long-term confidence in the network. That being said, I still think people will buy the token out of hype/promise/potential. I don't think ETH will be the #2 asset forever though.
John Hawkins, senior lecturer at the University of Canberra, is even more pessimistic on ETH's future, saying "Ether (and other non-stablecoin) crypto prices seem to fairly mindlessly follow the BTC price and seem to be part of a common speculative bubble."
But it wasn't all bad news as "the Merge" was a hot topic for a number of panel members including technologist and futurist at Thomson Reuters, Joseph Raczynski, who sees the change shoring up ETH's position as a leading blockchain.
The Merge, an upgrade to Ethereum, should happen this summer. This could have an explosive effect on the token. People have been waiting for this for years. It should be far more secure, 99% more energy-efficient, and deflationary. If that isn't the trifecta of potential, as a leading blockchain, I don't know what would be.
Morpher CEO Martin Fröhler, who gave one of the highest end-of-year predictions at $10,000, also cited the positive effects the Merge will have on ETH.
"Ethereum will undergo the equivalent of 3 Bitcoin halvings with its Merge update. Ether will become a deflationary asset yielding 5–10% APY," Fröhler said.
How will the Merge drive ETH's price up?
Speaking of the Merge, a touch higher than a third (35%) of the panel sees ETH's deflationary mechanism as having a positive impact on the price of ETH.
Just under a third (29%) see the Merge's resulting lowering of energy consumption and lessening of environmental impacts moving the needle and 16% cited higher transactions per second (TPS) limits.
Will the Merge lead to a supply shock?
Speculation that no newly minted Ether will enter circulation between the Merge and the Shanghai upgrade has led some to fear that this will result in a supply shock. However, the panel is fairly divided on what they think lies ahead. While only a quarter of the panel (25%) said that the Merge wouldn't result in a supply shock, just under a third (31%) think that it will. The rest of the panel (44%) said they were unsure of what will eventuate from these newly minted Ether not entering circulation.
Buy, Sell or Hodl?
The panel is still overwhelmingly in on ETH, with 61% saying now is the time to buy and a further 32% saying you should hodl. Just 6% said now is the time to sell.
How will ETH's move to a proof-of-stake model affect its price?
With so many panel members saying now is the time to buy or hold ETH, it probably comes as little surprise that they see the increased amounts of ETH leaving exchanges as a positive signal, with 67% saying the volume of ETH outflows is a good sign for the token. Just 15% said it's a bad sign.
Can crypto challenge traditional banks?
With crypto increasingly breaking into the mainstream, our panel highlighted a range of areas where crypto has the most potential to challenge traditional banks. And the good news for consumers is that the panel thinks crypto will provide better returns than traditional banks (69%), with staking being more advantageous than accruing interest.
The panel also thinks that crypto has the opportunity to beat out traditional banks for remittances (63%) and democratise banking by providing equitable access to the unbanked population (57%).
Crypto Russian sanctions
The panel overwhelmingly (71%) believes that people will use crypto as a way of skirting sanctions against Russia, with just 17% thinking this will not happen.
Which will be the top-performing coins in 2022?
We asked our panel to rank their top 5 coins for 2022. It turns out that our panel thinks that Ethereum will be the top-performing coin in 2022, with 87% having ETH somewhere in their top 5.
Other popular coins in the panellists' top 5 included Bitcoin (71%), Solana (55%), Avalanche (31%) and Terra (30%).
Meet the panel
Methodology
Fortnightly forecasts
There are 15+ people on our weekly panel, made up of Finder and external crypto experts – 5 are asked on rotation if they are bullish, neutral or bearish about BTC's price in two weeks' time. The dates on the chart show the start of the week about which they are asked their opinion. The graph shows the latest sentiment and previous forecasts, so you can see how opinion has changed.
Forecasts for 2022, 2025, and 2030
Finder surveyed 36 fintech specialists from 28 March – 11 April 2022. Panellists are able to answer as many or as few questions as they like, meaning the number of responses received varies by question. Panellists may own some cryptocurrencies, including Ethereum. All prices are listed in USD per ETH.
Changes to methodology: In 2021, this research was conducted using the simple mean of all answers supplied to Finder. From 2022, we switched to using the truncated mean, with the top and bottom 10% of responses removed in order to attain a more consistent result. Any 2021 results quoted in this analysis have also been re-calculated using the truncated mean.
What to consider when buying Ethereum?
Ether (ETH) is money within the context of the Ethereum blockchain. All interactions with smart contracts on Ethereum require fees to be paid with ether. So one critical metric to look at when considering whether or not to buy ETH is Ethereum usage statistics. Metrics such as daily number of transactions, number of active wallets, and Total Value Locked (TVL) are all important factors. They give investors an indication as to whether or not now is a good time to invest.
Additionally, ether has recently become a governance token as the entire Ethereum network is transitioning from a proof of work, to proof of stake based blockchain. This means that ETH is able to be locked within the network for a chance to produce the next block. One number worth observing over time is the total amount of ether that is being staked. That number exceeded 9 million ether in January of 2022.
Ethereum Market Analysis
ETH is the second largest cryptocurrency by market capitalization behind bitcoin. Although market cap does not necessarily indicate market maturity, the market for ether is well developed from a global perspective. For example, ETH is traded on virtually every centralized exchange, and has even been incorporated into other blockchain ecosystems as "wrapped ether" (WETH). This level of proliferation and accessibility speaks to the level of maturity that ETH has attained as a digital asset.
As Ethereum is a public blockchain, metrics and statistics can be gathered from looking at an Ethereum block explorer. Metrics such as transaction volume, total value locked (TVL), and the movement of large amounts of ether can aid in predicting significant market movements. This entire field of monitoring publicly available blockchain data is called on-chain analysis.
All traditional market indicators such as the relative strength index (RSI) and moving averages (MAs) can still be used to analyze the ether market. For investors and traders, having access to more data is better as it can be used to build confidence into decisions. However, analysis of markets is not a perfect science, even with additional optics provided by the analysis of blockchain based statistics.
January 2022
Ether followed the rest of the cryptocurrency market and got off to a poor start to 2022. Having fallen from its all-time highs of $4800 USD set in November 2021, ether is trading between the range of $3,000 and $3,800. A major milestone for ETH2.0 staking was reached in January, having more than 9 million ETH staked. This has the potential to breathe new optimism into investors as more of the tradable supply is locked away and no longer being traded.
What is upcoming on Ethereum's roadmap?
The biggest update coming to the Ethereum network in the near future is an upgrade dubbed "The Merge". After this upgrade takes place in Q2 of 2022, Ethereum will have officially become a proof of stake based blockchain. This means that Ethereum miners will no longer be able to use their GPU mining rigs to mine ETH and find new blocks. All governance and consensus will be provided by those who stake ETH on Ethereum 2.0.
Ethereum Shards
Sharding is an upgrade to Ethereum that is currently anticipated to be delivered sometime in 2023. This upgrade is the final step to upgrading Ethereum to ETH2.0. Sharding is said to provide much more scalability to Ethereum in general. With sharding, nodes on the network will no longer need to process transactions for the entire network, instead nodes will be dedicated to their own independent chain.
This means that Ethereum will be separated into a number of smaller chains which report transactions and data to a central core chain (the beacon chain). This will mean that hardware requirements for running an Ethereum node are drastically reduced as nodes can run a smaller portion of the network instead of being required to contribute to the entire blockchain.
Ethereum Layer-2 Solutions
A multitude of layer-2 scaling solutions have popped up in the last 2 years due to demand for more scalable ways to use ether. Ethereum is currently plagued by high transaction fees, and low scalability in terms of transactions per second. Although these layer-2 solutions are not explicitly "upgrades" to Ethereum directly. They can be thought to enhance the Ethereum ecosystem as a whole as they create more ways to use and interact with ETH and associated assets. The most notable Ethereum layer-2 solution is Polygon (MATIC).
Bottom line
If you're considering buying ether (ETH) then it is worth taking a holistic look at the entire ecosystem. The upgrades coming to Ethereum, the integration of ETH into traditional marketplaces in the form of ETFs, and the use of ETH in peripheral blockchain are all contributing factors to the success of ETH as a financial asset.
Offering a word of caution to investors, the ETH2.0 network upgrade has been in progress for several years with update deadlines coming and going. An analogy for the upgrade is that ETH2.0 is like upgrading a plane while it is in flight. It is a technically difficult thing to achieve, and thus comes with technical risk with outcomes that are not easy to know or predict with certainty. The development team behind ETH2.0 are rightfully taking their time to manifest a working version of the protocol. These delays however present their own set of risks. The longer that ETH2.0 takes to be delivered, the larger the opportunity competing blockchains with a DeFi and NFT ecosystem have to capture market share away from Ethereum.
While these risks speak to the technical risk of Ethereum as a technology, they don't necessarily speak to the development of ETH as a financial asset. Ether as a tradable digital asset is free to develop independently of the Ethereum blockchain to an extent. Should there be a critical failure with Ethereum due to the implementation of ETH2.0 this would surely send ripples into ETH markets.
Ethereum Analysis Frequently Asked Questions
How much is Ethereum worth in 2025?
It is difficult to predict with certainty what the price of ether will be in 2025. If current price trends continue, then 1 ETH could be worth as much as $10,000 USD. However this is dependent upon Ethereum keeping its status as the dominant platform for DeFi and NFTs.
Is Ethereum a good investment?
Whether or not Ethereum is a good investment depends on your time preference, and the outcome of Ethereum's launch of ETH2.0 in a timely manner. If you believe in Ethereum's fundamentals, its dominance, and you're planning on holding for a long period of time, then Ethereum may be a good investment for you.
---
Disclaimer: Cryptocurrencies are speculative, complex and involve significant risks – they are highly volatile and sensitive to secondary activity. Performance is unpredictable and past performance is no guarantee of future performance. Consider your own circumstances, and obtain your own advice, before relying on this information. You should also verify the nature of any product or service (including its legal status and relevant regulatory requirements) and consult the relevant Regulators' websites before making any decision. Finder, or the author, may have holdings in the cryptocurrencies discussed.