8 ways to pocket $15,000 in 2021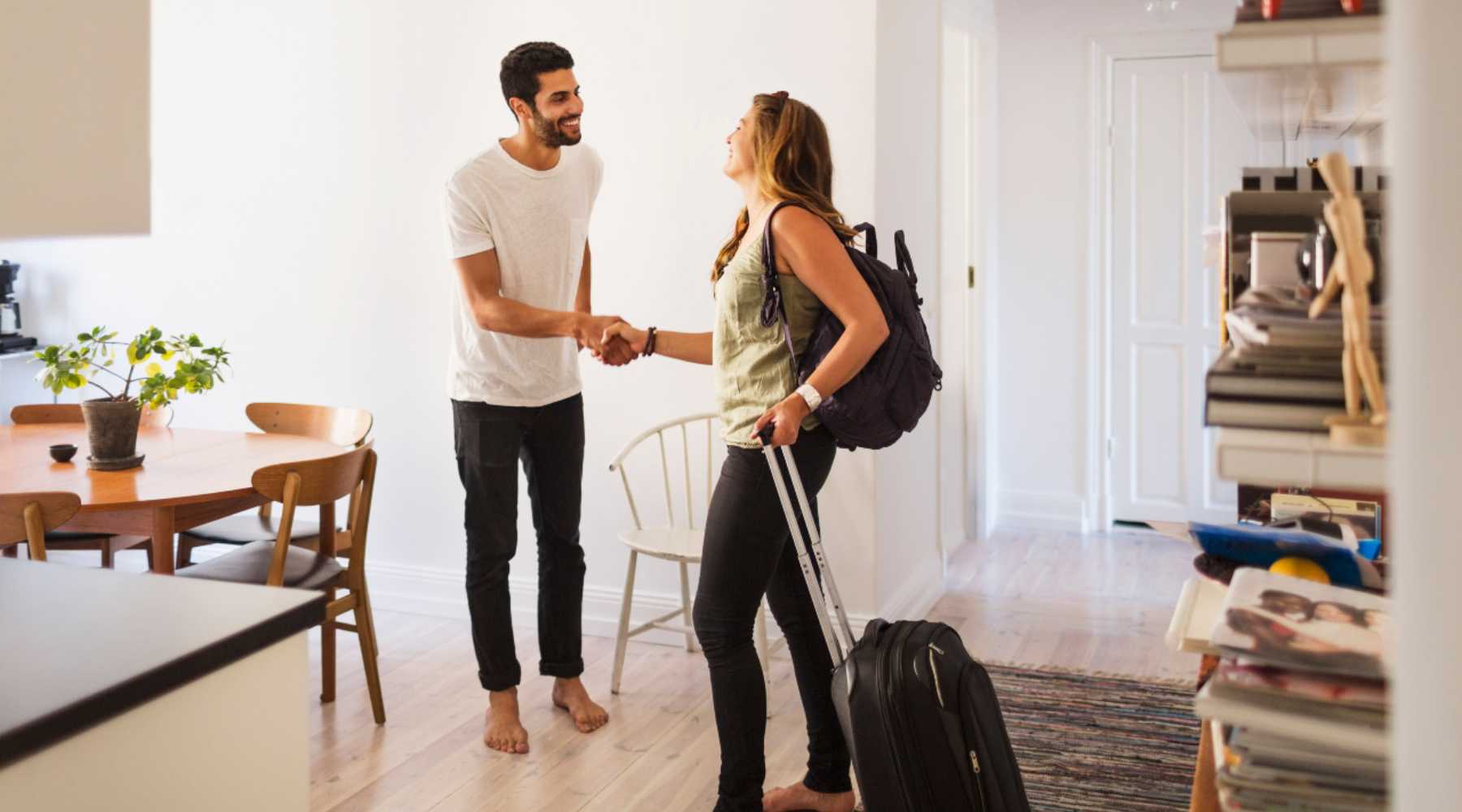 It's that time of year again: you're going to the gym, eating more vegetables and committed to saving your money wisely.
But as the year goes on and unexpected costs creep up, holding on to your financial goals may turn out to be more challenging than it sounds, which is why quick money-saving tricks will be your friend this year.
From switching service providers to dabbling in rideshare driving, we've found eight of the easiest ways to earn or save a total of $15,000 in 2021.
1. Rent out a spare room
If you have a spare room in your house that's gathering dust, why not put the empty space to use? Finding a tenant to rent a room for an entire year could earn you an extra $190 per week, based on average room prices on Roomgo, which adds up to an incredible $6,916 per year, after tax.
If you don't have a spare bedroom, you can still make some extra cash by leasing your home while you're on holidays. Renting out a two bedroom house for a four-week period over Easter could pocket you an extra $5,633, after tax and renting platform fees.
2. Become a rideshare driver
A popular side hustle. If you have a car and love to drive, becoming a rideshare driver for a couple of hours per week is an easy way to make money. Based on average hourly earnings of $25, you could rack up an extra $125 per week in five hours. That's an extra $4,550 per year, after tax.
3. Cancel your old gym membership
Covid-19 proved you can get fit from the comfort of your own living room. If you're like the 60% of Kiwis who plan to continue virtual workouts moving forward (PDF), it may be worth cancelling or downgrading your gym membership.
If you're currently paying $100 per month for your membership, you could save a whopping $1,200 across the year by choosing to stick with working out from home. However some gyms may charge an exit fee or require you to pay your remaining membership balance before cancelling your contract, so make sure you assess the full cost before quitting on a whim.
4. Refinance your home loan
According to Finder research, more than a third of mortgage holders (36%) have been with their current provider for ten or more years. With interest rates at record low levels, now is a great time to get a better deal on your mortgage.
Switching to a lower home loan interest rate could save you thousands of dollars over the lifetime of your mortgage. If you had the average home loan of $331,249 and you were paying the average floating standard variable rate of 4.51% (source: RBNZ), you could save $1,164 per year by getting a 0.5% discount.
5. Shop around for car insurance
If you're part of the 38% of Kiwis with car insurance who haven't switched their policy within the past ten years, you could be overpaying.
Finder research found that choosing your provider wisely could save more than $1,000 on your policy for the same car, location and driver profile. Even if you managed to save half as much as by switching, you would be $500 better off.
To compare providers and discover tips on reducing your premium, check out Finder's guide to car insurance.
6. Switch your broadband provider.
Broadband plans are not a one-size-fits-all product. If you only use the internet occasionally but are paying for unlimited data on a maximum speed plan, you're probably spending too much.
Depending on your preferences, you could make significant savings by shopping around for your broadband. Even if you just trimmed $20 per month off your internet bill by switching to a cheaper plan, it would add up to a handsome $240 across the year.
7. Go on a TV diet
TV streaming services boomed during lockdown as we scrambled for ways to pass the time at home. For those who have somehow found themselves paying for more than one streaming service through the pandemic, cutting down on one of your subscriptions in 2021 could save you $12 per month, or $144 per year.
8. Cook your own meals more often
While eating out with friends and family can be a great way to wind down once in a while, doing so too often can be a major pocket-drainer.
According to Stats NZ, Kiwi households spend an average of $68 per week on restaurants and ready-to-eat meals, including takeaway food – equivalent to 27% of the average food budget. Over the course of the year this adds up to a staggering $3,520.
If you were to save $30 per month by choosing to cook instead of dining out, you could save yourself an extra $360 through the year – that's more than three weeks worth of groceries for the average household.
How to pocket more money in 2021
| Method | Money earned/saved |
| --- | --- |
| Rent out a spare room/rent out your home while you're on holiday: | $5,633-6,916 |
| Work as rideshare driver: | $4,550 |
| Cancel your gym membership: | $1,200 |
| Refinance your home loan: | $1,164 |
| Shop around for car insurance: | $500 |
| Switch your broadband provider: | $240 |
| Cancel one TV streaming subscription: | $144 |
| Cook you own meals instead of eating out/ ordering takeaway: | $360 |
| Additional income: | $13,791-15,074 |
Interested in picking up a second income? Check out our comprehensive list of side hustle ideas.
Methodology
Additional income for renting out a spare room is based on the average weekly rental price for one room in Auckland on Roomgo (estimated at $190 per week at the time of writing).
Additional income for renting out an entire house is based on average Airbnb prices for a two-bedroom house across New Zealand from 20 March – 17 April ($8,407 total before tax). Figures are calculated using assumed Airbnb fees of 3%.
Additional incomes for renting out a spare room, renting out an entire house, and working as a rideshare driver were calculated using an assumed 30% tax rate.
Potential gym membership savings are based on an estimated membership costing $100 per month.
Streaming service costs are based on a Netflix subscription, costing $12 per month.
Potential home loans savings were calculated using an average home loan size of $331,249 and the average floating standard variable rate of 4.51% (Source: RBNZ). Reducing the interest rate to from 4.51% to 4.01% could save an additional $1,164 per year
Potential broadband savings are based on a $79 plan versus a $99 plan using Finder data.
To calculate potential savings from switching car insurance, Finder collected quotes from 11 car insurance providers from 6 locations across New Zealand and 2 different driver and car profiles. It found a difference of $1,030 for the same car, location and driver profile. Savings were estimated as approximately half of this maximum potential savings figure.
Average household expenditure on food was collected from Stats NZ household expenditure statistics. Potential savings are based on an average monthly savings of $30.
Finder's New Zealand survey was conducted by Qualtrics and comprised a total of 2,001 respondents.