5 tips for Kiwi crypto investors to improve security and avoid scams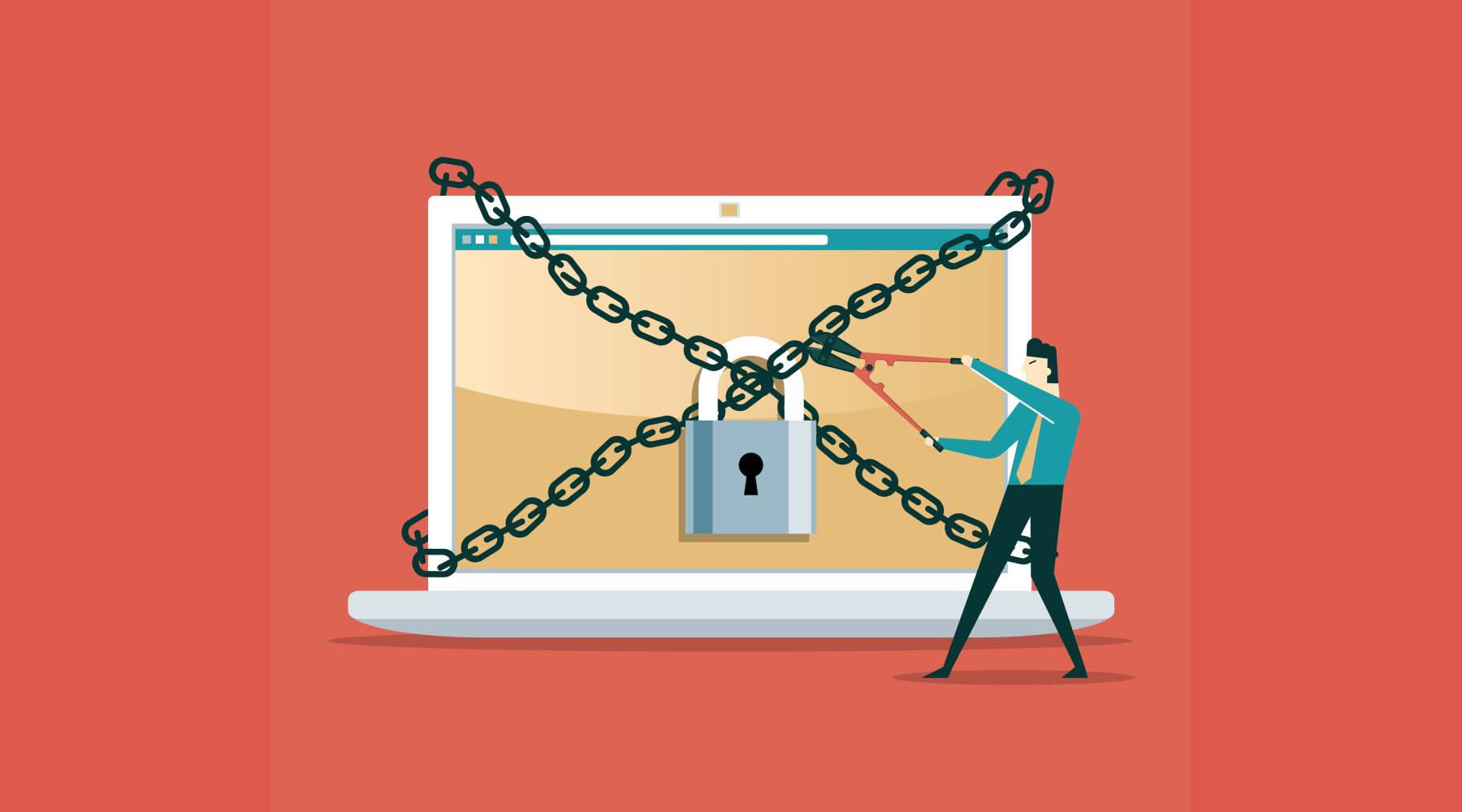 Keep your investments safe and give scammers the flick with these security tips.
Sponsored by
Swyftx New Zealand
. Trade 300+ cryptocurrencies with NZD deposits, earn yield and setup auto recurring orders for dollar cost averaging. All with a feature-packed app, two factor security and downloadable tax reports.
Sponsored by
Swyftx New Zealand
. Trade 300+ cryptocurrencies with NZD deposits, earn yield and setup auto recurring orders for dollar cost averaging. All with a feature-packed app, two factor security and downloadable tax reports.
Cryptocurrency adoption may have exponentially increased over the last year, but it remains one of the riskiest asset classes for investors today. For most investors, there are generally two aspects to this risk.
The first is the volatility of cryptocurrency prices. Unfortunately, as investors, we have little control over this.

The second is the security of digital assets. Now this, we have control over.
Cryptocurrencies are digital assets. Like anything digital, there are numerous ways that they can be exploited. This is a new market for many investors, which means that it is an easier sector to target with scams and security breaches. While crypto security has moved mountains since Bitcoin entered the scene in 2008, the more personal security steps you can implement to protect your cryptocurrency portfolio, the better.
Here are some of the key risks and security practices for cryptocurrency users, as identified by the New Zealand Financial Markets Authority (FMA), CERT NZ and Finder's team of cryptocurrency experts.
Set up two-factor authentication
Two-factor authentication (2FA) is one of the most simple and effective ways to secure an online account, whether it be your email, internet banking or cryptocurrency exchange. It involves using a unique, one-time code that is sent via SMS or generated using an app like Google Authenticator or Authy.
Unlike passwords which stay the same and can be used over and over again, a 2FA code is only used once, and is generated by your phone. This means that even if a hacker obtained your password, they would still need access to your phone to get into your account.
Speaking of passwords, you will want to make sure yours is the best it can be – check out this guide from CERT NZ on how to create an effective password.
Some exchanges such as Swyftx also require 2FA when withdrawing cryptocurrency to a wallet, which helps protect you even further.
Buy a hardware wallet
Cryptocurrencies wallets are controlled by something called public and private keys.
The public key is essentially an address, similar to a bank account number. It is shared publicly in order to send and receive cryptocurrencies. On the other hand, the private key is like a password or PIN number, and is used to access a wallet and authorise transactions.
As you can imagine, private keys need to be kept extremely safe. This can be tricky given private keys are painfully long alphanumeric codes that are nearly impossible to memorise – a lot harder than just a four-digit PIN.
Many cryptocurrency exchanges such as Swyftx will provide you with a digital wallet and manage your private keys for you. This is great for when you're trading, but if you plan to hold onto your cryptocurrencies for an extended period of time then you may want to consider more robust security measures.
CERT NZ, the nations leading cyber security body, suggests using your own wallet.
The most secure types of cryptocurrency wallets are known as hardware wallets and provide a way for you to store your private keys offline, away from the internet and any potential thieves. Hardware wallets are USB-like devices that store your private keys. This means you only need to plug in your wallet when making a transaction, ensuring your private keys are offline at all other times.
If you don't already have a personal cold storage wallet lined up, check out our top picks here.
Use a registered exchange
The rise of cryptocurrencies has led to a rise in cryptocurrency-related services, such as exchanges, wallets and lending services. With so many services out there, it can be difficult to which ones are worth trusting with your money, especially given the decentralised nature of cryptocurrencies.
Fortunately cryptocurrency exchanges operate similarly to traditional stockbrokers or trading platforms, which makes them eligible to register as a financial institution in New Zealand.
Before choosing an exchange, check to see if the platform is registered with the New Zealand Financial Service Providers Register. Local exchange Swyftx is a prime example. The FSPR is a service dedicated to the regulation of financial service providers and ensures that all companies registered abide by New Zealand financial law.
This is one of the few ways you can get yourself a degree of legal protection when dealing with cryptocurrencies.
Bookmark your exchange
Purchasing cryptocurrency usually requires the use of a cryptocurrency exchange. Given the huge amounts of money involved, cryptocurrency exchanges have been prime targets for scam artists and hackers. The equivalent of a modern-day bank heist.
According to CERT NZ, one of the most popular ways of doing this is through phishing. Phishing generally involves tricking someone into handing over their account details. This can be done through emails that look like they are from your exchange, but send you to a cloned version of the website which steals your details and soon after, your money.
To avoid these scammers spoiling your fun, make sure to bookmark your exchange after signing up, and only navigate to it using the saved link you know is safe. Make sure to never trust emails, websites or links that offer to take you to an exchange website or cryptocurrency service.
---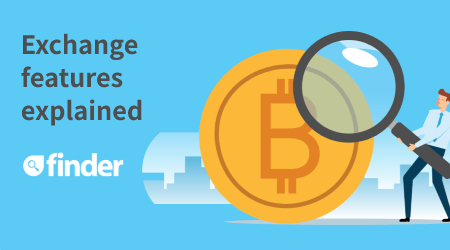 SPONSORED: Looking for a crypto exchange and overwhelmed by choice? We take you through some of the most important features to help you make a decision.
Read more…
---
Be wary of social media
Social media has developed into a unique sector of the internet that most of us use on a daily basis – usually quite frequently. As a result, it has been the perfect sector to springboard many crypto projects and share the latest ideas. Some of the best crypto communities have been forged over Twitter, Instagram and YouTube.
Unfortunately, it is also used to trick many users out of their funds.
Be wary about receiving unsolicited messages from strangers offering to help you grow your portfolio or teaching you how to trade. They will often use emotional language to try and manipulate you and emphasise "acting before it's too late". Scammers stalk people's profiles to get an idea of their vulnerabilities, and will often go after inexperienced users who post questions on message boards such as Reddit, Discord and Telegram. This is also another popular avenue for phishing scams.
All aspects of social media should be viewed with the mindset – 'if it looks too good to be true, it probably is.' Keep your mind sharp when browsing and never give out bank or crypto-related details. By airing on the side of caution, social media scam artists won't stand a chance.
Closing thoughts
The volatility of cryptocurrency prices cannot be avoided. But the security risks involved with digital assets can. Investing in cryptocurrencies does not need to be any less secure than traditional investment options.
When first establishing a cryptocurrency portfolio, use an exchange that is registered with a government body. Check for accreditation and become familiar with the security protocols implemented – especially two-factor authentication.
Beware of social media scammers and browse opportunities with a sharp mindset. Only use trusted links and keep the majority of holdings offline to enhance your security.
---
Disclaimer: This information should not be interpreted as an endorsement of cryptocurrency or any specific provider, service or offering. It is not a recommendation to trade. Cryptocurrencies are speculative, complex and involve significant risks – they are highly volatile and sensitive to secondary activity. Performance is unpredictable and past performance is no guarantee of future performance. Consider your own circumstances, and obtain your own advice, before relying on this information. You should also verify the nature of any product or service (including its legal status and relevant regulatory requirements) and consult the relevant Regulators' websites before making any decision. Finder, or the author, may have holdings in the cryptocurrencies discussed.
Disclosure: The author owns a range cryptocurrencies at the time of writing
Picture: Getty
---
Trade with Swyftx
Compare cryptocurrency exchanges here
---