Finder is committed to editorial independence. While we receive compensation when you click links to partners, they do not influence our opinions or reviews. Learn how we make money.
Westpac Bank Credit Cards
Compare Westpac credit card products, including a low rate card, cards that reward you for everyday spending and cards that offer travel privileges and benefits.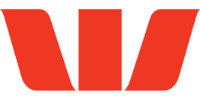 Whether you're looking to save on interest charges, earn rewards when you use your card or get access to exclusive benefits, you'll find a matching Westpac credit card product. You'll also have a choice of rewards with both Westpac hotpoints and Air New Zealand Airpoints Dollars on offer.
One of Australia's biggest banks, Westpac has been active in New Zealand since 1861 offering consumer and business banking services across the nation, and now including several credit cards packed with features.
Compare Westpac credit cards
Finder does not currently have access to this credit card provider. Please review the product details, application criteria and terms and conditions on the provider website if you are considering applying for this product.
Credit cards on offer from Westpac
There are many ways you can turn your credit card spend into rewards with Westpac, one option is through solid earning rates via Air New Zealand Airpoints Dollars. If you regularly carry a balance on your credit card, consider the Westpac Low Rate Mastercard which offers a low rate to help you save on interest charges. Here are your other options with Westpac:
Premium credit cards. Westpac's two World Mastercard products, the Airpoints World Mastercard and the hotpoints World Mastercard are geared to helping you get more out of life, including access to special travel privileges. Both cards charge a relatively high annual fee, but in return you get accelerated rewards earnings rates and perks, including a Priority Pass which gives the main cardholder access to over 900 airport lounges around the world.
Rewards credit cards. Apply for a Westpac hotpoints Mastercard to participate in the Westpac rewards earnings scheme. You have a choice of three cards with incrementally higher earnings rates. However, higher earnings rates are matched to higher annual fees. Your hotpoints can be exchanged for a wide range of goods and services such as wine, cinema tickets and travel bookings.
Airline rewards credit cards. Frequent travellers should think about applying for one of the Westpac Airpoints Dollars credit cards as these earn rewards with Air New Zealand's loyalty programme. Choose from a standard, Platinum or World Mastercard. The higher tier Airpoints cards offer increasing Airpoints Dollars earnings on your credit card spend, but along with a higher annual fee. Exchange the Airpoints Dollars you earn for flights with Air New Zealand for a range of other goods and services.
Balance transfer credit cards. Every Westpac credit card comes with a balance transfer offer. If you have a balance with a different credit card company you can transfer that balance to your Westpac credit card and enjoy a choice between two balance transfer offers. You could qualify for an ultra-low 1.99% p.a. interest rate for a period of 12 months, or choose a rate of 5.95% valid for the life of the balance.
Low rate credit cards. Enjoy a first-year annual fee waiver and an ongoing low annual fee with the Westpac Low Rate Mastercard. If you pay your balance in full you will enjoy 55 days of interest-free credit too. Any balance you carry past the interest-free period will be subject to a lower than usual interest rate, compared to typical credit card rates.
Business credit cards. Westpac offers rewards-earning credit cards for businesses too. Your business can choose between the Airpoints Business Mastercard and the BusinessPLUS Mastercard with hotpoints. Either way, you can manage your business spending while getting something back when you apply for a Westpac business credit card product.
Benefits of banking with Westpac
Get something back when you use your card. Every Westpac credit card, except for the Westpac Low Rate Mastercard, is enrolled with a rewards programme which earns you either Air New Zealand Airpoints Dollars or Westpac hotpoints. Westpac rewards cards offer a choice between a higher annual fee with a high rewards earnings rate, and a lower annual fee with a more modest rewards earnings rate.
Travel perks and privileges. Apply for one of the premium Westpac Mastercard products and you could enjoy special perks and privileges when you travel. For example you could benefit from overseas travel insurance coverage of up to 120 days for World Mastercard credit cards and 35 days of travel insurance coverage with a Platinum Mastercard. Complimentary travel insurance is subject to terms and conditions. Your Westpac World Mastercard also comes with free entry to over 1,000 airport lounges around the world, courtesy of Priority Pass.
Reduce your interest expense. There are a few ways you can reduce the interest you pay using a Westpac credit card. You could opt for the Westpac Low Rate Mastercard, which offers you a permanently reduced interest rate on all purchases throughout the life of the card. Another option is to take advantage of the balance transfer offer available on all Westpac cards, currently featuring a choice of an ultra-low rate over 12 months or a very low rate across the life of the balance.
Contactless payment technology. Tap and pay using any Westpac credit card. All Westpac cards include Mastercard contactless payment technology so you can pay for transactions of up to NZ$80 without entering your PIN. You can even leave your card at home. Simply apply for a Westpac PayTag which you can stick to your phone or wallet and use to enjoy the same contactless payment advantage.
Westpac CardGuard security. You are protected against fraud around the clock thanks to Westpac Cardguard which includes Zero Liability Protection so you won't be held liable if your card has been lost or stolen. The bank also makes use of sophisticated monitoring systems to prevent unauthorised transactions, while sending regular email and text alerts that keep you notified of all account activities.
How can I apply for a Westpac credit card?
Though Westpac offers a wide range of credit cards you should always compare your preferred Westpac credit card against similar offers from other banks in New Zealand. If you decide to apply for a Westpac credit card product, check the requirements below and simply complete the secure online application form. Existing customers can follow an expedited application process via Westpac One online banking.
Eligibility requirements
Age requirement. You must be 18 or older.
Residency. Only residents and citizens of New Zealand can apply.
Minimum income. A Westpac card application requires a minimum income of NZ$15,000 p.a.
Credit record. Your credit record should be in good standing.
Necessary documents and information
Proof of identification. You can provide either a New Zealand passport or a New Zealand driving licence.
Full income details. Westpac will require your full income details including those of your main employment and any additional income. In some cases, you may need to bring proof of income to a Westpac branch.
Details of debts and expenses. Provide complete information about your current debts as well as your regular, monthly expenses and outgoings.
Details of saving and investments. Declaring your existing Westpac and non-Westpac savings and investments can aid a successful application.
Frequently asked questions about Westpac credit cards
Below, we've compiled some of the most common questions about the Westpac credit card range. We can help you with any other questions too, so simply complete the form at the end of the page and we'll get back to you.
Consider the best card options
Westpac offers credit card products that cover a variety of needs, including rewards cards and cards with low interest rates. Whether a particular Westpac card is the best product for your needs depends on the exact credit card features, and you should always compare any given product to similar cards on offer from other providers in New Zealand.
Compare all credit cards
More guides on Finder