Finder is committed to editorial independence. While we receive compensation when you click links to partners, they do not influence our content.
Visa Credit Cards
Enjoy worldwide acceptance, the latest payment technology and exclusive perks with a Visa credit card.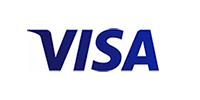 Visa credit cards are available from a number of banks and financial institutions in New Zealand. These cards allow you to make payments in-store, online and over-the-phone in 200 countries around the world. They also offer benefits such as contactless payments through Visa payWave; exclusive travel, shopping and lifestyle offers through Visa Entertainment, and the added security of Verified by Visa for online shopping.
Depending on the Visa credit card you choose, you could enjoy platinum benefits, rewards and complimentary extras such as travel insurance, concierge services or airport lounge passes. Use this guide to compare Visa credit cards, discover the perks of using Visa and the factors you should consider before applying for one.
What are the benefits of using a Visa credit card?
>Banks and other credit card companies typically decide on the features available with individual Visa options. However, some of the standard Visa benefits you can expect are:
If you have a Visa card, you can make use of Visa's round-the-clock Global Customer Assistance Service to report lost and stolen cards from anywhere in the world. You can contact the Visa team toll free on 0800 44 3019 (within New Zealand) or +1 303 967 1090 (international calls).
Visa's payWave technology helps you save time at the checkout through tap-and-go payment. If your card purchase is less than $80, you don't even need to enter a PIN. You can also use a Visa payWave card like a regular credit card if you prefer to swipe or insert it and enter a PIN.
If you sign up to Visa Checkout, this service securely saves your payment and shipping information, therefore you can spend less time at the checkout when using your card with partnered merchants.
Platinum Visa credit cards may come with a 24/7 global concierge service. You can contact your concierge on 0508 600 100 within New Zealand, for anything from booking restaurant reservations; scoring tickets to a concert to sending flowers to a loved one.
Complimentary insurance cover
Certain Visa credit cards offer complimentary insurance cover. The common complimentary insurance you can find with such cards includes: purchase cover insurance; domestic flight inconvenience insurance; international travel insurance and transit accident insurance.
If you have a Visa Platinum credit card, you can enjoy exclusive travel and lifestyle benefits all around the world with this exclusive service.
As a Visa cardholder, you can look forward to exclusive discounts and deals with partnered merchants such as City Chic, TravelPharm and Hertz. You can see a full list of the available offers on the Visa website.
You can enjoy the perks of pre-sale tickets, concerts and festivals and exclusive competitions when you sign up for Visa Entertainment using your Visa credit card.

How can I compare Visa credit cards?
As there are a number of credit card issuers offering Visa cards, here are a few other factors to consider when comparing your options:
Annual fees. Most credit cards charge an annual account fee. For Visa cards, this could be anywhere from $30 to $150. The ASB Visa Light credit card has no annual fee for the life of the card. Remember to weigh this cost against the other features of the cards you compare, so you can find one that's affordable for you.
Interest rates. If you don't always pay your balance in full, you should compare Visa cards by the standard purchase rate, which vary from 13.50% to 25.95% p.a. If you plan to use the card for ATM withdrawals and other cash-equivalent transactions, you should also check the cash advance interest rates.
Credit limit. While your approved credit limit depends on factors such as income and credit history, you should apply for a credit limit that can support your financial needs without tempting you to overspend.
Foreign transaction fees. Most credit cards charge a fee worth 2 to 4% of the total of any transactions you make overseas or online in a foreign currency. If you plan to use a Visa card while travelling or shopping online with stores based overseas, make sure you consider this cost.
Rewards. Some Visa credit cards come linked to rewards and Airpoints (frequent flyer) programmes, allowing you to earn points as you spend. If you're a regular spender who often pays your balance in full, a rewards credit card is a useful way to get more value from your Visa card.
Eligibility requirements. Different Visa credit cards will come with specific eligibility requirements, including minimum annual income, credit history, age and residential status.
With a range of banks and issuers offering Visa credit cards in New Zealand, there are options to suit different spending habits and goals. If you want a new credit card, make sure you consider the potential costs and benefits based on your circumstances, so that you can find one that suits your needs.
Frequently asked questions about Visa credit cards
Here are the answers to the most commonly asked questions about Visa credit cards. If you have a specific question that's not covered, you can get in touch with finder via the contact box below.
Picture: Shutterstock
More guides on Finder