Finder is committed to editorial independence. While we receive compensation when you click links to partners, they do not influence our content.
Low-income credit cards
Compare credit cards for low-income earners in New Zealand and find one that suits your financial situation.
There are credit cards in New Zealand that provide people in lower-income brackets with access to credit, and often keep fees and charges to a minimum. Some may come with introductory interest rate offers for purchases or balance transfers.
Use this guide to compare low-income credit cards and check the minimum income requirements (listed in the far right column of the comparison table). We also outline the different features available and answer frequently asked questions so you can find a credit card that suits your income and needs.
Low Income Credit Cards Comparison
What are the features and benefits of a low income credit card?
Lower minimum income requirements. As the name suggests, low-income credit cards usually have lower minimum income requirements. Lenders want to know that you can afford to pay the debt, after you have covered other significant household expenditure.
Competitive annual fee. Low-income credit cards usually come with lower annual account keeping fees than premium cards. You might even find a low income card that doesn't charge ongoing annual fees or has a $0 annual fee promotional offer.
Lower interest rates. Some low-income cards also double as low-rate cards. This means you could choose a card that charges a lower purchase rate eg 13.45%p.a. Also, look for low-income cards with a low or 0% promotional interest rate.
Interest-free days. Most low-income cards offer interest-free days on purchases, though the number of days (such as up to 55 days) may vary from card to card. To take advantage of these interest-free days, you have to pay your account's closing balance in full every month.
No frills features. Most low-income credit cards don't offer extras like rewards, access to concierge services, travel benefits or complimentary insurance cover.
Build credit. If you use a low-income credit card, with low-interest rates, you can use the card to build up your credit rating if you pay off the balance each statement period. With a healthy creditworthiness, you have an increased chance of approval when applying for other loans in the future.

What should I consider when comparing low-income credit cards?
If you want to apply for a low-income credit card, here are the key factors to consider when you weigh up your options.
Minimum income requirements. Not all cards have the same minimum income requirements. For example, while some allow applications from individuals who earn $15,000 p.a. or more, others may increase this requirement to $20,000 or $25,000. Make sure you have all of the necessary documents to prove your annual income before you apply.
Earnings. If you don't meet the minimum income requirement of any given credit card, you still have options. For example, you could apply for a joint account. You can add your spouse's income to yours as the total household earnings. If this is not an option, start by opening a transaction account and if possible increase your work hours for a few months so you can meet the minimum income requirements.
Credit history. If you have a poor credit history, work on repairing your credit before applying for a credit card. You could consider further work hours or getting a part-time job to increase your monthly income. Make sure you provide all the necessary information in your application as this increases your chance of approval. If you're not eligible to apply for a credit card, you might want to consider alternatives for applicants with a bad credit rating.
Affordability. Before you apply for a card, make sure you work out if you can afford it. If you borrow more than you can repay and build up debt, this has a negative impact on your credit rating. Use the reviews on finder and read the relevant product disclosure statement to make sure you understand the cost of a credit card before applying.
How can I apply for a low-income credit card?
If you've compared your options and found a credit card that suits your needs, you can apply online in around 10 to 20 minutes. Before you start, make sure you meet the other eligibility requirements. As well as the minimum income, it includes being over 18 years old and meeting the New Zealand residency status requirements listed for the card.
Details you need for the application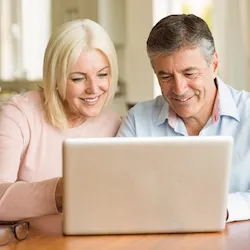 When you apply for a credit card, you need to share information about your personal and financial circumstances. Make sure the details you provide are accurate and give as much detail as possible, as this will help the issuer assess your application and can improve your chances of approval. While each application is different in structure, here is a rundown of the key information you will be asked for:
Personal details. This includes your full name, date of birth, residential address and living arrangements. If you've only lived at your current address for a few years, you may need to provide details of your previous address as well.
Identification. You will be asked for your driver's licence number or another form of ID such as your passport or 18+ card. This helps confirm your identity and allows the credit card provider to request access to your credit file.
Employment information. This includes your salary, position, length of employment and employer contact details. You may be asked for recent payslips to confirm the information you provide. If you're self-employed or retired, you may require details such as your latest tax assessment notice; income from government benefits; superannuation or contact details for your accountant.
Financial information. As well as your main source of income, you will be asked about additional money you earn. This may include interest from savings accounts, or other assets such as shares or property. You also need to provide details of existing debt (including loans and other credit cards) and monthly household expenses.
Depending on the credit card provider, they may require more details once the application is submitted. This could include supporting documentation such as payslips, bank statements and copies of your forms of identification.
Frequently asked questions about low-income credit cards
Back to top