Best Credit Cards
From 0% interest offers and bonus points to $0 fees and extras, compare New Zealand credit cards side by side to find the right card for you.
Looking for the best credit card* in New Zealand? With so many different credit cards and spending styles, there isn't actually one "best" credit card that works for everyone. However, you can find the right credit card for you by considering key details including the features you want, your spending habits and your financial history. The tables on this page provide details of the offers available on finder.com/nz to help you compare cards based on your needs.
* The offers compared on this page are chosen from a range of products finder.com/nz has access to track details from and is not representative of all the products available on the market. Products are displayed in no particular order or ranking. The use of terms "Best" and "Top" are not product ratings and are subject to our disclaimer. You should consider seeking independent financial advice and your personal financial circumstances when comparing products.
New Zealand credit card comparison
What is the best credit card* for me?
To choose the right credit card, you need to look at how you plan to use the card, your current financial situation and future goals. This will allow you to compare benefits and features based on your circumstances so you can find a credit card that suits your needs.
For example, if you want a credit card that offers rewards and perks, you could look at Airpoints cards or gold, platinum and black options. Or if you want a card to help you manage your expenses, you could compare 0% purchase, balance transfer or low rate cards. You can use this guide to discover the types of cards available, who they are suited to and how to find the ideal one for you.
Balance transfer credit cards: Repay your debt with 0% interest
What are they? Balance transfer credit cards let you pay off an existing debt from a credit, store or charge card with low or 0% interest for a set period. You can also consolidate other debts with some balance transfer cards, such as personal loans.
Who are these credit cards suited to? If you have an existing credit card debt that is accumulating interest, a balance transfer deal can help you pay off that debt faster
How can I find the best* balance transfer credit card?
As with any credit card, the "best" option varies between people. But here is what you need to know to choose a balance transfer card that will work for you.
How good is the balance transfer offer? Most current balance transfer offers feature 0% interest during the promotional period, so you will need to compare other key features, such as: how long the promotional period lasts; what the interest rate reverts to when that period ends; the annual fee and if a balance transfer fee is charged.
What fees apply? As well as annual fees, check if there is a one-time balance transfer fee (usually a percentage of the total debt) for the card.
Best credit cards* for Airpoints rewards and travel
If you're a frequent traveller, a credit card that earns Airpoints could help you get reward flights and upgrades faster. On the other hand, if you want to save money on your travel costs you might prefer a card with no foreign transaction fees.
Best credit cards* for Airpoints rewards: Redeem flights with your favourite airline or get retail products, gifts, cashback and shopping vouchers.
What are they? Airpoints credit cards help you earn points on everyday purchases, either directly or by transferring card reward points to your chosen airline loyalty programme.
Who should consider Airpoints cards? Anyone who wants to maximise their Airpoints total to enjoy free flights and other benefits.
How can I find the right Airpoints credit card?
Which Airpoints programmes are available? Some credit cards are tied directly to a specific airline rewards scheme, such as American Express Airpoints Platinum Card or ANZ Visa Platinum Card.
Others allow you to transfer credit card reward points to partner Airpoints programmes, such as the American Express Platinum Card.
Compare the earn rate. The earn rate is the number of points you earn per $1 spent. Also check whether there is a cap on how many points you can earn each month or year.
Other valuable features. What other features do you want from your card? Are there any bonus points on offer, complimentary insurance, airport lounge passes or an annual fee waiver?
No foreign transaction fee credit cards: Pay overseas without extra charges
What are they? These credit cards are designed to make it more affordable to spend money overseas or online with international retailers. Unlike most debit and credit cards, they don't charge a foreign transaction fee every time you use your card to spend in an international currency.
Who are these credit cards suited to? If you are a frequent traveller, have a holiday coming up or regularly use your credit card online for shopping with international stores , a no foreign transaction fee card could be a smart way to avoid extra costs.
How can I find the right low or no foreign transaction fee card?
Annual fee. You may be saving on foreign currency conversion fees, but you need to make sure the annual fee doesn't offset these savings. Currently, the annual fees for these cards sit between $0 p.a. and $390 p.a.
Travel perks. If you are looking to use your card overseas, see if you can get additional saving with complimentary credit card travel insurance. Insurance cover and eligibility requirements differ across cards, so comparing options will help you make sure the cover is right for you. Other travel perks that could come with a no foreign transaction fee card include rewards programmes and airport lounge access.
Interest rates and fees. If you plan to use the card regularly, a card with a lower interest rate will reduce the cost of any balance you carry. Also check the rates and fees that may apply when you use your credit card at an ATM overseas.
Credit cards with Rewards and Complimentary Extras
If you want to get more value out of using a credit card and aren't tied to a particular Airpoints programme, you may want to look at a credit card reward programme that allows you to earn points for your spending and gives you the flexibility to choose how you use your points. There is also a wide range of premium credit cards that offer complimentary benefits and perks, such as travel insurance, airport lounge passes, flight vouchers and concierge services.
Rewards credit cards: Earn more points per $1 spent and redeem with your favourite retailers, stores and airlines
What are they? Rewards credit cards offer reward points based on the amount you spend. You can redeem your points for shopping, travel, gift vouchers and many other rewards.
Who are these cards suited to? Frequent credit card users who want to maximise points for everyday spending without being tied to a single airline rewards scheme.
Which rewards credit card is right for me?
What kind of rewards do you want to redeem? Reward programmes differ greatly in the variety of rewards they offer, from flights to shopping, gift cards and experiences. Make sure the rewards available are of interest to you.
Compare point earnings and caps. Check how many points your card offers per $1 spent. Many rewards credit cards also have points caps that only allow you to earn a specified amount of points during a statement period, so check for this limitation.
Other features of the card. Check the other features of the card, such as complimentary insurance or balance transfer offers, as well as rates and fees.
Gold, Platinum and Black credit cards: Spend big and enjoy perks
What are they? Gold, Platinum and Black credit cards provide access to premium features such as complimentary insurance and concierge services.
Who are these cards suited to? These cards are designed for high earners and big spenders who want something extra for paying with plastic.
How can I find the right gold, platinum or black credit card?
How much does the card cost? Because of their premium features, these cards typically have higher annual fees than other credit cards. To maximise the value you get from your card, make sure you will regularly use the features it offers.
What are the rates and limits? The purchase rate may not be as competitive on these premium cards. However, if you want a very high spending limit, this type of card could be suited to your needs.
Low rate and low fee credit cards: Save money on interest and fees
Low rate and low fee credit cards are designed to help you keep your costs down with low and 0% interest options or through low and no annual fee offers. You may also be able to get a low-cost account if you're a student looking for a credit card.
Low rate credit cards: Save money on your balance
What are they? Low rate cards offer you the convenience of a credit card while keeping interest charges to a minimum.
Who are these credit cards suited to? People who are frequent credit card users but carry a balance and are looking to manage their expenses.
How can I find the right low rate credit card?
Compare the interest rates. The lower the better. Compare the introductory and ongoing balance transfer rates, purchase rates and cash advance rates to make sure the deal is right for you.
Fees. Check the other fees that apply, including annual fees, balance transfer fees and joining/membership fees for rewards programmes. These can significantly increase the cost of the card.
Low and no annual fee credit cards: Enjoy benefits while paying lower fees
What are they? Low and no annual fee credit cards have a low annual fee, often $0. That gives you the convenience of a credit card without high costs.
Who are these credit cards suited to? If you regularly pay off your balance each month, a low-fee card will be your cheapest option. This type of card is also practical if you rarely pay with plastic.
How can I find the right low and no annual fee credit cards?
Compare fees and interest rates. The lower the fee, the better. Check whether the low fee applies throughout the life of the card or just for the first year. Also, make sure you check the interest rate and ensure interest costs don't outweigh the low-fee benefit.
Combine with a balance transfer for more savings. If you have an existing credit card debt, a balance transfer credit card can help you repay your debt with 0% interest. Remember, you will l need to pay off the debt before the 0% interest period expires.
Student credit cards: Manage your expenses and buy what you need
What are they? Low-cost credit card options that are available for students who need a convenient line of credit.
Who are these cards suited to? Students who are looking for affordable credit card options, and who may not qualify for other cards. They are a good way to build credit history and understand the responsibilities of debt.
Which student card is right for me?
Are you eligible? Even though they're called "student credit cards", these products still have minimum income, employment and residency criteria you must fulfill in order to be eligible. For example, in New Zealand you can normally only apply for these cards if you earn over $20,000 p.a or you will need a guarantor (such as a parent), who must have a good credit rating and a steady income, to share financial responsibility for the card.
Compare key features. Check what interest rate will apply to your purchases and whether or not you will be charged an annual fee. Also consider low foreign transaction fees if you plan to use the card overseas.
Business credit cards: Manage your work spending
What are they? Business credit cards give your business access to a convenient line of credit to help manage fluctuations in cash flow. Additional cards and spending caps also mean you can manage your employees' spending.
Who are these cards suited to? There are business credit cards for sole traders, small-to-medium businesses and corporate entities that provide access to credit to help manage finances.
Finding the best* credit cards for your business
Consider the card features. You can opt for a card that earns your business rewards points, offers complimentary insurances or one that helps you save on business purchases. Many business credit cards also offer integration with accounting software and include additional cards for employees.
Assess the costs. If cash flow issues mean you won't always be able to pay off the card immediately, then seek a card with a low purchase rate. If your key requirement is being able to track and centralise business spending, look at other features such as annual fees.
Cards with contactless payments: Make payments easily without using your card
What are they? Some credit cards now offer tap-and-go payments at the checkout. A growing number of options link with Android Pay, so you can make payments from a compatible mobile phone or device. Apple Pay has just arrived in New Zealand and ANZ is currently the only provider to offer this option.
Who are these cards suited to? iPhone and Android users who want to cut their time at the checkout and increase the convenience of their credit card payments.
Apple Pay
How can I find the right credit card with Apple Pay?
Provider. Of the big four banks, only ANZ currently offers Apple Pay enabled credit cards, though the rest are predicted to follow suit. See the complete list of participating financial institutions here. If your preferred bank hasn't launched Apple Pay yet, it might be wiser to wait for it to adopt the technology rather than applying for the card now.
Eligible devices. Apple Pay is only available on Apple devices. It is supported on newer model iPhones, iPads, the Apple Watch and Mac. If you have an older iPhone device with an older iOS variant, you will have to update it if you want to access Apple Pay.
Android Pay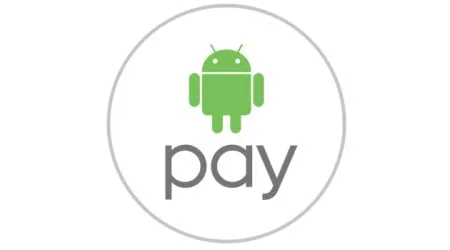 Which mobile phones are compatible with Android Pay? Almost all Android smartphones with NFC (Near Field Communication) can take advantage of Android Pay. This includes the Samsung Galaxy S7, LG G5, Sony Xperia Z5, Nexus 6P or Samsung Galaxy S6, S7.
If you're still unsure check whether your current smartphone accepts Android Pay.
Which banks support Android Pay? Of the big four banks, BNZ, ANZ and Westpac currently offer Android Pay. It is compatible with these New Zealand financial institutions:
What else do I need to know to compare the best credit cards*?
Keep the following factors in mind when you are comparing credit cards so you can find the best option for your needs:
Limited-time offers. Promotional offers that give you bonus points, 0% interest rates and other introductory perks usually run for a limited time. So if you have seen an offer you like, make sure you check the date that it ends before you apply. You can use the comparison tables on finder.com/nz to compare the latest credit card offers and click on either the card name or "Go to site" to find out more about the introductory offer and ongoing features.
Ongoing costs. Even if you are looking at the best credit cards with low or no fees, there will be times when specific charges apply. So remember to look at the standard features and pay particular attention to the annual fee and ongoing purchase rate. This will help you find a card that's affordable for you beyond any introductory period.
Terms and conditions. Credit cards feature a long list of terms and conditions that apply to each individual feature or offer. Keep this in mind when you are comparing credit cards and make sure you at least check the requirements for the features you really want to use.
Application eligibility. Each credit card has a set of eligibility requirements you need to meet before you can apply, such as being at least 18 years of age and a New Zealand resident or citizen. These requirements vary, so we have included specific details on our credit card review pages. You can also check your eligibility on the application page by clicking "Go to site" or "More info" for the credit cards listed here.
Application details. The information you need to provide when you apply varies between credit cards but generally includes your contact details, employment and income information, as well as details of your regular expenses, debts and assets. You will also need to provide supporting documentation, such as recent payslips and a copy of your driver's licence or other identification.
While there isn't a single "best" credit card on the market, the wide range of cards available mean there are usually a number of cards you can compare and choose from based on your goals. If you are interested in cards with other specific features, or you have a question about credit cards, get in touch with us using the "Ask an expert" box below.
Read more on this topic