Finder is committed to editorial independence. While we receive compensation when you click links to partners, they do not influence our content.
You deserve the best credit card deal
That's why we've reviewed dozens to help you find the right one.
Promoted for
Balance transfers
Promoted for
No annual fee
Promoted for
Earning Airpoints
About our promoted products: Our 'promoted' products are presented as a result of a commercial advertising arrangement or to highlight a particular feature. Promoted products are not a recommendation, an indication a product is the best in its category, nor represent all products in the market. It is important to compare your options and find the right product for you.
What is the best credit card in New Zealand?
This depends on what you want. Do you want heaps of Airpoints, to pay as little as possible, or some other feature? No matter what you're after, there are plenty of good cards out there. With our picks, comparison table and expert tips, you're just a few clicks away from finding the best card for you.
Find the best credit card for you
Use this table to compare cards based on the features you want and the rates and fees that you can afford.
How do I know which credit card is best?
Even though there's no one "best" credit card for everyone, there are a few things that have universal appeal, including:
Low fees and interest rates to help you save on credit card costs
A low or 0% balance transfer period if you want to pay off debt without interest
Airpoints, cashback or other extras that you can use to get more value
A bank you want to deal with (think good service, a cool app or mobile payments)
How important each of the above points is to you will help you decide which card will best fit your wallet.
Types of credit cards and how to find the best one for you
When you're looking for the best credit card, choosing a type or "category" first means you don't have to look at every card on the market. While there are hundreds of different cards on offer, there are really only four main types: balance transfer cards, no annual fee cards, reward cards and low rate cards.
Different cards will work for different spenders (or savers). Here's how to find the best one for you.
Common questions about finding the best type of card for you
Sometimes people will look at two or more types of credit cards – or even another payment method – when they're trying to find the best one for them. So we've answered some of the most common "which is better" questions to help you decide.
Which is better: A low interest rate or no annual fee on your credit card?
Low rate credit cards are better if you don't pay your bill in full every month. You'll still have to pay more than what you borrowed, but it will usually cost you less than a card with no annual fee (and therefore a higher interest rate).
A $0 annual fee card is great if you pay as you go or repay everything when it's due. This means you won't be paying interest charges anyway, so paying no annual fee means you can effectively pay nothing to use your card.
Which is better: A 0% balance transfer credit card or a personal loan?
A 0% balance transfer credit card works well for credit card debt if you can pay the debt off within the interest-free period (or soon after).
If you want smaller repayments spread out over a longer period of time, personal loans offer terms from 1 to 5 years – and some offer up to 10 years. So you'll pay interest, but it could make it easier to chip away at what you owe. Personal loans also let you consolidate different types of debts, including credit card debt, other loans and even some buy now, pay later debt.
We value our editorial independence, basing our comparison results, content and reviews on objective analysis without bias. But Finder may receive compensation when you click links on our site. Learn more about how we make money from our partners.
Back to top
Example: Choosing the right card
So we know the best credit card for you might be different from the best credit card for someone else. We also know how to look for the best credit card – at least in theory. But how does this actually work? Let's take a closer look at a few examples of common spending patterns and cardholders. We've given them names to make them easier to relate to – and if one of them sounds like you, you can look at the suggested credit cards to kickstart your comparison.
Alison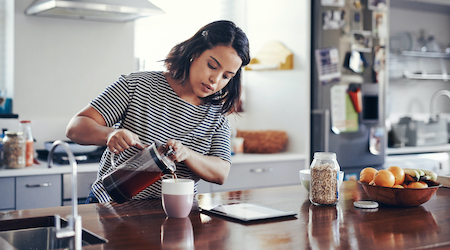 Credit card spend per month:
$200 (small spender)
Pays balance in full every month?
Mostly, but not always
Travels?
Very rarely
Suggested card 1:
No annual fee credit card
Alison doesn't use her credit card very often, so a no-frills card with a $0 annual fee might make sense. Since she doesn't spend enough to maximise any rewards points, she could look for a low-cost card and just make sure that the interest she'll pay won't outweigh the no annual fee savings.
Carl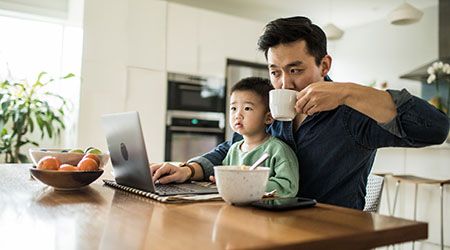 Credit card spend per month:
$4,000 (big spender)
Pays balance in full every month?
Always
Travels?
Often, at least a few times per year
Suggested card 1:
Airpoints credit card
An Airpoints credit card could earn Carl bonus points on sign up, as well as a lot more over the course of the year through his regular spend.
Suggested card 2:
Cashback credit card
As Carl spends a lot on his card each month, he would have the opportunity to some strong cash rewards on his purchases.
Debbie
Credit card spend per month:
$2,000 (average spender)
Pays balance in full every month?
Rarely, balance carried for 2 years
Travels?
No
Suggested card:
Balance transfer credit card
If Debbie stopped spending and paid that $2,000 balance off over 2 years on a 19.74% p.a. card, it would cost her $436.91 in interest. A 0% balance transfer for 6 months would save her that $436.91 if she managed to pay it off over during that period.
Finder Credit Card Awards 2021
★★★★★
We asked more than 1,100 Kiwis to assess their credit card provider against a number of factors to discover which brand has the most satisfied customers.
Find out which credit cards brands came out on top in the Finder Credit Card Awards 2021.
Results of the Finder Credit Card Awards 2021
What's next?
Get more value from a credit card by comparing the latest offers and applying now.