Finder is committed to editorial independence. While we receive compensation when you click links to partners, they do not influence our opinions or reviews. Learn how we make money.
Balance transfer credit cards
Pay off your debt faster with a low or 0% interest balance transfer credit card.
Do you want to save on interest and pay off your debts? You can apply for a balance transfer credit card and pay it off at a lower or 0.0% interest rate.
Use our guide to find out more about how this works, what to consider and how to compare balance transfer offers.
Our top picks
Best for
0% interest for 6 months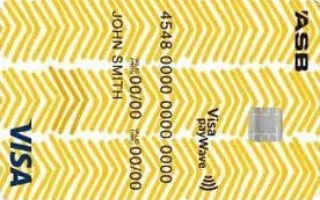 Best for
1.99% interest for 24 months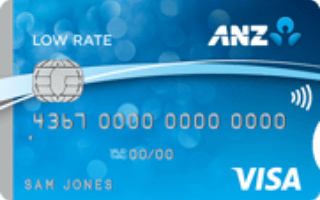 Best for
5.95% interest for the life of the balance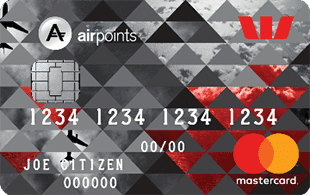 Compare all credit cards with balance transfer offers
What is a balance transfer credit card?
A balance transfer card acts just the same as a normal credit card, but allows you to move your existing card debt from a card at a different bank. It offers a lower or interest rate on the transferred balance for an introductory period or for the life of the balance.
This means that you can save on interest and repay your debt faster than you would by keeping it on your existing card. If you have a card with a promotional interest period and are unable to repay your entire debt before this ends, you will be charged a higher interest rate for the remaining balance. This rate is usually the same as the standard purchase interest rate on the new card.
The low or 0.0% promotional interest rate usually runs for a fixed time period, usually between 6 and 24 months. Once this period is over, a higher standard rate will apply. Westpac is currently the only bank in New Zealand to offer a lower balance interest rate for the life of the transferred balance.
With most new cards you will need to pay an annual account fee. Annual fees typically range between $20-$390 depending on the perks and benefits of the card. There are some low-interest cards that don't have an account fee and some cards waive the fee for the first year.
There are restrictions on how much debt you can transfer to your new card. Banks often state a minimum amount between $100 and $500, and you may only be able to transfer a percentage of the available credit limit on your new card such as 95%.
Despite these conditions, a low or interest rate means you can save a lot when repaying your credit card debt.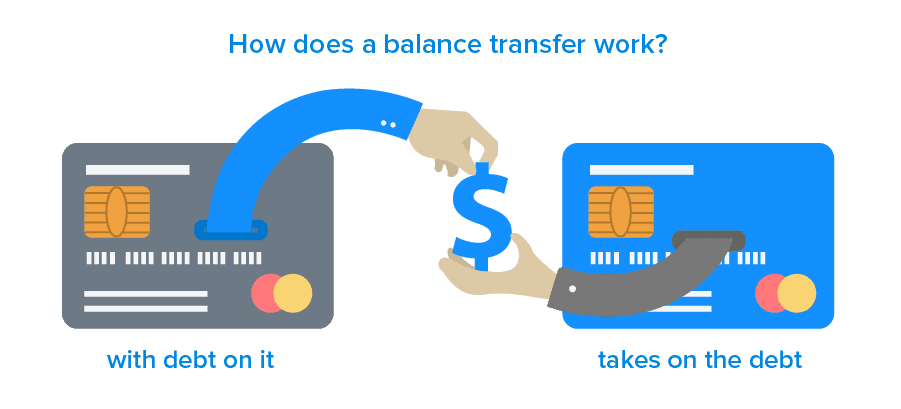 How much money can I save with a balance transfer?
Exactly how much you will save will depend on the size of your debt, the length of the balance transfer offer and your repayments. You could save hundreds or even thousands of dollars in interest while you clear your debt. This is why it's important to compare credit cards with balance transfer offers to see what the promotional rate is, how long it lasts and other fees that apply.
What's in it for my new credit card issuer?
Credit card issuers make money when you pay interest, so why would they charge when they could charge 20% or more? Here's why:
You'll eventually revert to a higher rate. If you don't pay off your entire debt during the promotional period, you end up collecting interest at the standard rate for your card. This can range between 9.95% and 20.95%. Once that happens, your new credit card issuer can potentially make hundreds or even thousands of dollars from you in interest charges.
Persuading you to switch is tough. Kiwis tend to stick with the bank where they first open an account and are reluctant to switch banks, and it is often expensive for banks to acquire new customers. Offering a discounted interest rate is one of the cheapest ways for banks to attract potential customers. It is essentially a cheap form of marketing.
You'll still have to pay interest on new purchases. While you may enjoy interest on your balance transfer debt, the standard interest rate for purchases usually applies to any new purchases you make while you are paying off that debt. This is because most credit cards don't offer interest-free days on purchases if you are carrying a balance. Adding new charges to your card could make it harder to save on interest and pay off your debt before the introductory period ends.
Can I do a balance transfer with my existing credit card issuer?
No, you typically can't perform a balance transfer within the same institution.
Back to top
How do I apply for a balance transfer credit card?
You usually need to request a balance transfer when you apply for a new credit card. Generally, there is a section on the application that asks if you would like to transfer existing debt to the new account. You will need to include the details of your existing credit card debt on the application – including the account number, the issuer's clearing code (BSB) and how much you want to transfer. If you are successful, your debt will be automatically moved over to your new account after you have activated the new card.
Do I have to contact my old bank and new bank to make the switch?
Your new card issuer manages the balance transfer process after both your card and the balance transfer are approved. You just need to provide details of your existing card when you apply. If you want to close your old card, you need to do that yourself by contacting your bank. If you don't close your old account, you may still be stuck with annual fees and other maintenance costs that come with your existing account.
How can I compare credit card balance transfer offers?
There are plenty of balance transfer card deals available in New Zealand, so how can you pick the right one? These are the crucial features you must compare when looking for maximum savings:
Balance transfer interest rate. This is the interest rate that will be charged on the balance transferred to your new card. The Co-operative Bank and ASB currently offer 0.0% for 6 months on their cards, while Kiwibank will charge 1.99% for 6 months. With the ANZ Low Rate Visa, the interest charged on your transferred balance is 1.99% p.a for 24 months. Westpac has a higher rate of 5.95% p.a., but this rate applies to the life of the balance rather than a promotional period.
Promotional period. The promotional period refers to how long the low-interest rate applies. Depending on the card, this could range from 6 to 24 months, or for the life of the balance. The longer the promotional period, the more time you have to clear your debt and save on interest.
Standard interest rate. After the promotional period ends, the remaining debt will be charged interest at the higher standard interest rate. This typically ranges from 9.95% to 20.95% p.a. – but please be aware that rates can vary depending on the type of card. If you don't think you can repay your entire debt before the promotional period ends, you should look for a card with a lower standard rate to minimise your interest costs, or opt for a card that has one interest rate for the life of the balance.
Annual fee. Most cards charge an annual fee, starting from when the account is opened. Some credit card issuers waive this for the first year. The annual fee is treated as a purchase and incurs the same interest rate as other purchases you make with the card. Cards with higher annual fees come with more benefits, but if you are looking to save and pay off your debt, it may make more sense to stick with the lowest fees possible.
Interest-free purchase period. Some credit cards come with an interest-free period of up to 55 days for purchases. However, there are usually conditions such as having no balance transfers and paying your previous statement closing balance in full. While this feature won't be of benefit as you are paying off your debt, you may be able to take advantage of it in the future.
Other benefits: Cards may offer additional benefits such as the ability to earn rewards or free travel insurance for travel booked on the card. These may help you reach a conclusion but shouldn't be the deciding factor when comparing balance transfer credit cards. Often these kinds of benefits are available on cards with higher interest rates and account fees, rather than low-interest cards.
Why might my application be refused?
Financial institutions assess balance transfer applications carefully. To increase your chances of approval, here are some factors that may cause a bank to decline your application :
Poor credit history. You will need a good credit history to obtain a balance transfer card. If you haven't checked your credit history in a while, you can check your own credit report for free. However, if you have a poor credit history due to missed payments, defaults on your account or significant levels of debt, you might need to repay more of your debt and demonstrate your ability to make regular repayments before you apply.
Submitting multiple applications too rapidly. Each application you make for a balance transfer is recorded in your credit history. If your application is refused, don't just apply to a different credit card issuer straight away. Instead, take some time to repay your debt, carefully compare other card options and ensure you tick off the eligibility criteria before you apply. Follow the steps in our guide on what to do if your application has been refused to increase your chances of approval when you next apply.
Cards in a different name. Your new balance transfer card must be in the same name as your current card. If you apply with a different name, such as your partner's name, you will be turned down. If you need a card with multiple account holders, check with your new bank about a joint account or add additional cardholders.
Back to top
Mistakes to avoid with balance transfers
Used intelligently, a balance transfer card will reduce your interest payments and get you out of credit card debt faster. Used the wrong way, your debts can actually become larger.
Ensure you don't get trapped in balance transfer debt by avoiding these mistakes:
Balance transfer credit card FAQs
Applying for balance transfers
Using a balance transfer card
Is a balance transfer credit card a good idea?
Getting a credit card with a 0% or a very low-interest rate can be a good option if you will be able to pay off the card during the introductory period. If you think it will take longer than this, a personal loan is also worth considering.
If you don't qualify for an interest-free balance transfer on a credit card or have multiple debts that are getting on top of you, a debt consolidation loan may help you save on interest with one repayment to worry about.
---
Read more on this topic