Finder is committed to editorial independence. While we receive compensation when you click links to partners, they do not influence our content.
ASB credit cards
You can pick a rewards-earning credit card or a low-fee, low-interest credit card that offers balance transfers when you apply at ASB, the savings bank founded in Auckland.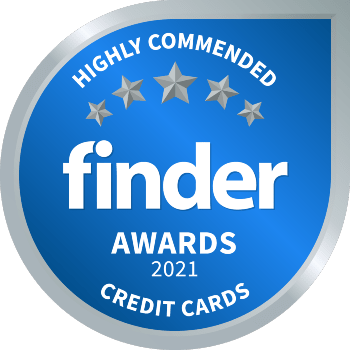 Consider applying for a credit card at the bank founded in New Zealand, where you get a choice between credit cards with no annual fee and cards that reward you for spending.
First opening in 1847 in Auckland, ASB delivers a straightforward range of credit cards for both personal and business needs. You can also enjoy contactless payments and online banking across the ASB credit card range.
Finder does not currently have access to this credit card provider. Please review the product details, application criteria and terms and conditions on the provider website if you are considering applying for this product.
Credit cards on offer from ASB
If you are looking for a credit card with no annual fee, think about the ASB Visa Light card, which does not charge a fee just for holding the card. Alternatively, you can opt for a rewards card including an ASB Platinum card, which also offers additional features and benefits.
Rewards credit cards. ASB offers you a choice of rewards cards, including the ASB Visa Rewards card and the card. The standard card offers you one True Rewards dollar for every $150 you spend, while the Platinum Rewards card offers one True Rewards dollar for each $100 in credit card spend, while charging a higher annual fee. Both cards include many of the additional perks and privileges typically associated with a rewards credit card.
No annual fee credit cards. Prefer to keep your credit card costs to a minimum? Consider the ASB Visa Light credit card, which charges no annual fee and also features a low purchase interest rate. You can enjoy further savings thanks to a balance transfer offer. Finally, apply ASB's Smart Rate to individual purchases of $1,000 or more and you could qualify for 0% in interest on those large purchases for periods of up to 6 months.
Business credit cards. Manage your business expenses and keep tabs on your cash flow when you apply for an ASB Visa Business credit card. You can have several cards with different credit limits attached to a single account allowing you to control spending for each employee or department. If you're willing to pay a higher annual fee in exchange for rewards, you should consider the ASB Visa Business Rewards credit card instead.
Benefits of banking with ASB
Earn rewards as you spend. Apply for one of ASB's rewards cards and you stand to earn True Rewards dollars on almost all of your credit card spending. Each True Rewards dollar is equivalent to one New Zealand dollar, which you can spend at a selection of online and retail partners. Partners include travel agencies, wine retailers and design and fashion stores.
Interest-free period of 55 days on purchases. Personal cardholders can enjoy up to 55 days of credit on purchases without paying any interest, as long as your credit card account is always fully paid up with every statement. Business card holders enjoy up to 50 days of interest-free credit on purchases.
0% interest on large purchases for up to 6 months. If you hold the ASB Visa Light card you can apply Smart Rate to purchases of $1,000 and over. At the time of writing, Smart Rate entitles you to 0% p.a. for a period of 6 months, after which the standard ASB Visa Light purchase interest rate will resume.
0% balance transfer for 6 months. All ASB credit cards, with the exception of the ASB Visa Business credit card, offer you 0% interest for 6 months on balances transferred from a different credit card provider. You need to keep your credit account in good standing to ensure the 0% rate applies throughout the 6-month period and can only transfer balances up to 90% of your credit limit.
Contactless payments and payment with Android phones. Thanks to Visa payWave you can pay for goods and services simply by tapping your credit card on the reader. ASB also supports Android mobile phones via ASB Virtual, allowing you to use your phone to make credit card payments. ASB also supports Apple Pay.
ASB Card Control for instant power over your card. Use your mobile phone to control your ASB credit card, instantly. You can put a temporary lock on your card just by tapping your phone, or turn ATM cash withdrawal on or off. Spending limits can also be controlled, with instant effect, via ASB Card Control.
How can I apply for an ASB credit card?
Choose an ASB credit card that fits your needs and compare it to similar products from other providers. Once you're confident that the ASB card is the best choice for you, simply complete the secure online application form. ASB should respond within one to two working days.
Eligibility requirements
Age requirement. You can apply if you're 18 or older.
Place of residence. You must be a permanent resident of New Zealand, or a New Zealand citizen.
Income requirement. ASB only states that you need to have a regular income to be eligible to apply.
Credit file. You'll need a credit record in good standing to successfully apply.
Necessary documents and information
Income and employment. Keep ready full details of your source of income, including the period for which you've been employed and how much you earn. Dividend and investment income also count.
Financial commitments. Any financial commitments should be declared, including regular rental payments or your mortgage obligation.
Personal details including address. You'll also need to supply your current address and the period of time for which you have been resident at that address.
Frequently asked questions about ASB credit cards
ASB offers an easy to understand range of cards, but see below for the most commonly asked questions. You can also ask one of our experts if your question is still not answered – simply complete the request box at the bottom of this page.
Conclusion
Choosing an ASB credit card is a good option, especially if you are looking for a card that costs you as little as possible, but you could opt for one of the ASB rewards-earning cards if you prefer to get something back every time you use your credit card.