Finder is committed to editorial independence. While we receive compensation when you click links to partners, they do not influence our opinions or reviews. Learn how we make money.
Compare Airpoints credit cards
Choose the best Airpoints credit card and get rewarded with flights, upgrades, products and more.
The most common travel rewards programmes that Kiwis have access to is Airpoints, with a range of cards from different banks to choose from.
Our top picks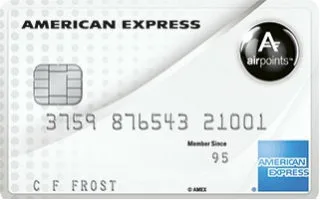 Best for
Earning Status Points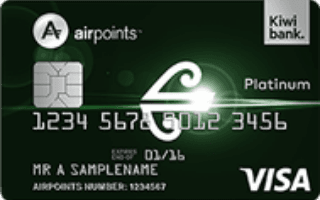 Best for
Highest earn rate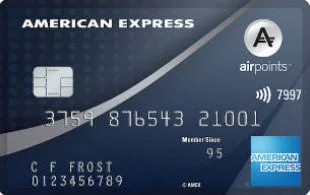 Compare all credit cards that earn Airpoints
What are Airpoints?
Airpoints is part of Air New Zealand's frequent flyer programme, with one Airpoint equalling one Airpoints Dollar. Airpoints Dollars can be accumulated through various means and spent on rewards such as flights and upgrades, food and products.
When you sign up to the Airpoints programme, you receive a card to allow you to earn Airpoints Dollars when you book flights with Air New Zealand and other Star Alliance and partner airlines. You can earn when you use your Airpoints card at retail partners throughout the country such as Liquorland, Caltex, Harvey Norman and Spark. You can also tie your New World Club Card to your Airpoints account to earn while you shop for groceries each week.
How can I earn Airpoints by using my credit card?
If you use your credit card frequently for everyday purchases then you may want to consider being able to earn Airpoints as a reward. Airpoints credit card holders earn on average 8x more Airpoints dollars than non card holders. This opens up a new avenue to earn points with a travel rewards credit card.
On some cards you can also earn Status Points, which allow you to access more travel benefits when you fly with Air NZ, Star Alliance and other partner airlines. The more Status Points you earn, you can move up to Silver, Gold or Elite status with Air NZ meaning more benefits.
Which is the best Airpoints credit card?
When looking for the best Airpoints credit cards in New Zealand, the answer will be different to different people based on needs. If you already have a credit card with KiwiBank, ANZ, American Express or Westpac, you may be able to switch over to an Airpoints reward card without too much hassle.
If you don't already have a relationship with one of these banks, you should compare the different cards on offer and work out which one suits your lifestyle and spending habits.
Some things to consider include:
Sign up deals – Sometimes banks will offer an introductory reward when you sign up for their credit card. This may mean getting as many as 400 bonus Airpoints Dollars when you spend a minimum amount on your card within the first few months or as little as 50 just for signing up. Some platinum and business cards will waive your joining fee and give a discount on the membership rate.
Interest rate – The best rewards cards often come with a higher interest rate compared to low-interest-rate cards that don't have any rewards. If you're not planning on paying your credit card off each month then you will need to factor in interest charges.
Fees – Most cards have an annual account fee which may not seem much at first but can add up over a few years. However, the American Express Airpoints Card offers no account fee and the Kiwibank Air New Zealand Airpoints Low Fee Visa only charges a $25 annual fee. Some cards may also have a one-off joining fee.
Card limit – Just because you can get accepted for a high limit on your credit card doesn't mean it's always a good idea. Having less temptation when it comes to spending will help with overall budgeting and finance control.
Airpoints Dollars earning potential – The amount of Airpoints you can earn depends on your card for everyday spend. In some cases you may need to spend as much as $140 to get 1 Airpoints Dollar. With platinum and business cards, this can be as low as $50-$75, but you will need to be able to meet the eligibility requirements for these cards.
Additional benefits – Standard Airpoints credit cards don't usually come with many additional benefits such as travel insurance, PriorityPass membership and valet parking vouchers, but it's more common to see these on platinum and business cards.
If you don't want to apply for a credit card, you can still earn Airpoints Dollars with a prepaid OneSmart Card. This is a multi-currency card that you can load with up to eight foreign currencies and use anywhere in the world where Mastercard is accepted.
What can I spend Airpoints Dollars on?
Once you have accumulated Airpoints Dollars, you have a range of options when it comes to spending including:
Flights, upgrades, baggage allowances, onboard food and drink, car rental, travel insurance and Koru programme membership through Air NZ.
Choose a product from the Airpoints Store. There are food, wine, beauty, homewares, electronics, clothing and accessory items up for grabs.
DIY materials from Mitre 10.
You can gift a ticket to another person using your gifting register.
You can donate Airpoints to the Airpoints for Schools programme.
What to be aware of
Airpoints usually have a four-year expiry, so you will need to use them before they expire. You will be able to check how many you have and when they are going to expire on your statement. However, some cards including the ANZ Airpoints Visa, Air New Zealand Airpoints Standard Visa, American Express Airpoints Platinum card and the Westpac Airpoints World Mastercard do not have an expiry on Airpoints Dollars accrued.
Kiwibank, ANZ, Westpac and American Express each have one standard or classic Airpoints card suitable for anyone that is eligible. The other cards are platinum or business cards which require a certain criteria to be able to apply.
Read more on this topic