Matt's new best friends
Personal loans publisher, Matt bought his two Labrador Retrievers after walking into a pet store.
"I saw them and said I wouldn't leave without the puppies." He didn't! He bought them both for approximately $1,100 each and said he wasn't overly surprised at the cost. "I purchased both dogs on interest-free finance deals, so we only had to pay a minimal outlay each month."
He didn't organise a monthly budget but knew he could manage the ongoing repayments. He also admits that the other upfront costs he hadn't budgeted for, ie vaccinations, desexing, food and bedding, were quite a shock. "It's easy to get carried away spoiling them, and after paying back their finance, I now spend between $20 and $55 a week on them, depending on whether or not toys or dog treats are on sale".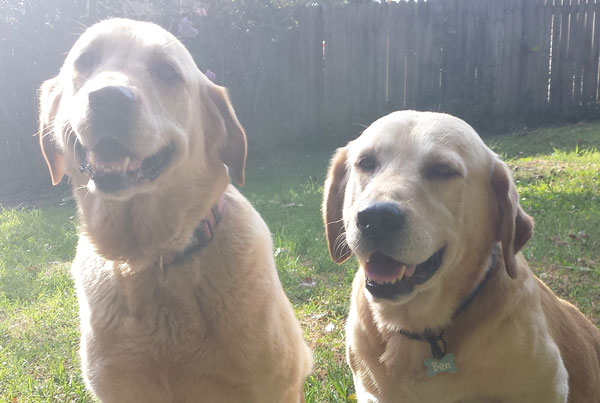 Matt's advice for would-be pet owners? "Know how much you can afford, and only get a pet if you can manage it." There are ways you can save by looking into interest-free finance deals and also pet care plans through vets.
For Matt, "You can't really put a price on the unconditional love you get from a dog… If you can't afford vets, you can't afford pets," he said.