Finder is committed to editorial independence. While we receive compensation when you click links to partners, they do not influence our content.
Prepare for coronavirus with this checklist
Feeling overwhelmed by COVID-19? This checklist can help.
The coronavirus emergency is still rapidly changing. According to the WHO situation reports there have been more than 767, 158 deaths attributed to the virus from 21, 549, 706 confirmed cases worldwide, (updated 18 August 2020). By the time you read this, that number will probably be even higher.
If the relentless news cycle about coronavirus has left you feeling paralysed with uncertainty, Finder is here to help. This simple checklist helps prepare you for whatever lies ahead.
Read on for information on each stage of the checklist. If you're happy you've dealt with that issue, tick the box, the stage is hidden and you can move on to the next one.
Step 1: Assess your current health
I am currently virus free
Step 2: Practice good hygiene
Personal hygiene is one of the essential factors in preventing COVID-19's spread. Ensuring your hands are thoroughly clean at all times reduces the risk of infection, which means regularly washing them with soap and water. If you're not sure how to wash your hands properly, follow the World Health Organisation's step-by-step guide below.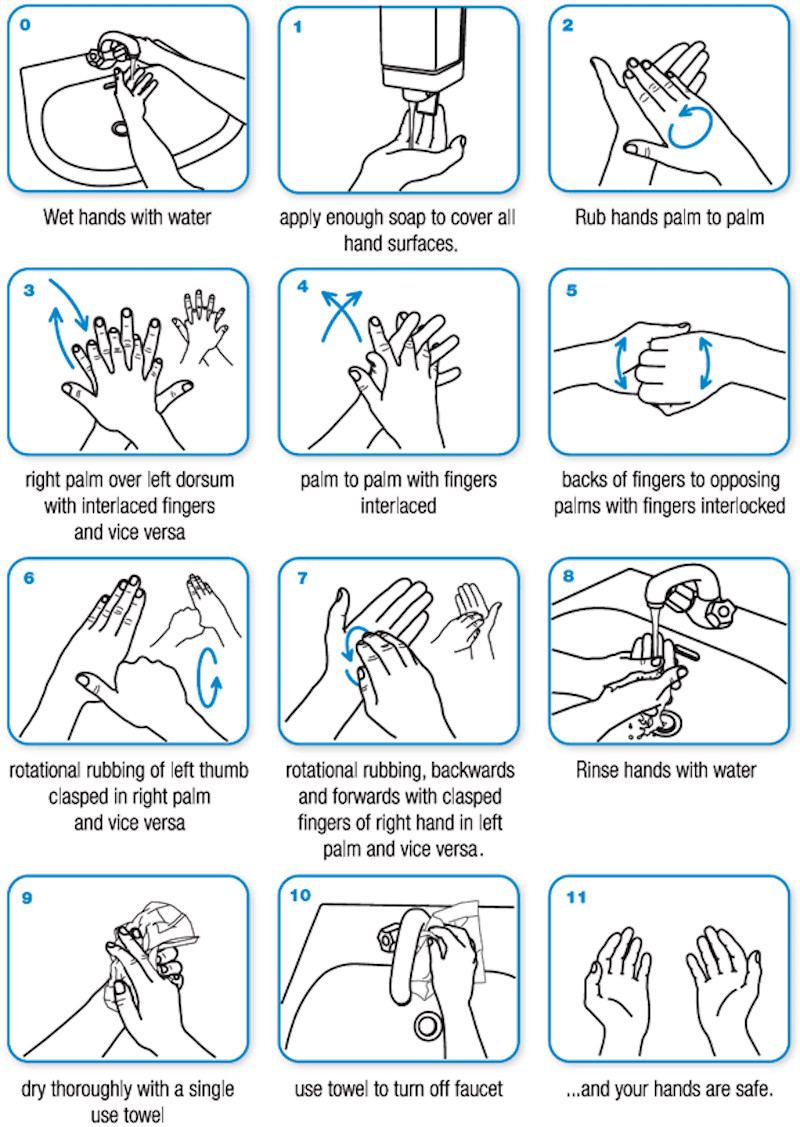 It's also a good idea to have a bottle of hand sanitiser at the ready for situations when soap and water aren't available. For maximum effectiveness, you should only buy hand sanitisers that are 60-80% alcohol-based.
Where to buy hand sanitisers online
Other preventive tips include keeping your nails trimmed and cleaned, avoiding hand-to-hand contact with other people, minimising the touching of objects and surfaces in public places and keeping your fingers away from your eyes, nose and mouth. Naturally, you should also keep a healthy distance from anyone who is coughing or sneezing.
I am practicing best hygiene
Step 3: Stay at home
Currently, the Auckland region is sitting at Alert Level 3, (as of 12 noon Wednesday 12 August 2020). Some businesses remain open if it is safe to do so with the New Zealand Government COVID-19 website providing up-to-date information for businesses. In some cases, you can extend your bubble, but everyone else in Auckland is asked to stay at home to limit the spread of the virus.
The rest of New Zealand is at Alert Level Level 2, as of 12 noon 12 August 2020.
I am staying at home
Step 4: Stockpile sensibly
There is currently no need to stockpile household items such as food, water or toilet paper in New Zealand. With that said, some government organisations such as the US Department of Homeland Security (DHS) provide general stockpiling information for large-scale pandemics.
According to the DHS, you may want to consider storing a two-week supply of water and non-perishable food items just to be on the safe side. You should also check your prescription and nonprescription drugs to ensure a continuous supply in your home. If you're planning to stockpile, the important thing is to purchase supplies gradually and rationally, which helps ensure there is enough supply to meet demand in the weeks ahead. Check out Finder's full guide to shopping sensibly during the pandemic.
I am shopping sensibly for the items I need
Step 5: See how the government can help
On 17 March 2020, the government announced a $12.1 billion coronavirus support package with further updates added as New Zealand moved through the Levels. A significant proportion of the support package went towards wage subsidies and emergency support for individuals who cannot work because of a downturn in business. On 17 August, with the Auckland region at Level 3, the New Zealand Government announced further assistance for employers in the form of the Resurgence Wage Subsidy.
I have checked my eligibility for government assistance
Step 6: Review existing travel plans
Do you have any international trips planned in the weeks or months ahead? If so, it's probably a good idea to cancel. New Zealanders are now advised "Do not travel overseas", and to stop all non-essential domestic travel. The message remains the same regardless of your destination, age or health.
Naturally, this requires some research to ensure you aren't left out of pocket. Be sure to read our coronavirus travel insurance and travel safety guides.
I have cancelled my non-essential overseas travel
Step 7: Stay calm and look after you!
There is no question we are living through stressful times. It is therefore imperative to look after your mental health, not just your physical health. In addition to having a negative impact on your mood, poor mental health can affect the way you behave, how you relate to others and your ability to make good decisions.
Here are a few things you can do to help your mental health:
Limit how much coronavirus-related media you read or watch; decide on a specific time to check in with the news.

Hide Facebook posts and feeds if you find them too overwhelming.

Stay informed by sticking to trusted sources of information such as government and WHO websites.
Stay connected with others through phone, email, WhatsApp, Skype or other virtual platforms.

Continue to access sunlight wherever possible. Exercise, eat well and stay hydrated.
If you or someone you know is suffering from depression, you can contact the following services: Lifeline at 0800 543 354; The Depression Helpline at 0800 111 757; Samaritans at 0800 726 666; Need to talk? 1737 – free call or text.
I am looking after my mental health to the best of my ability
Further information
To learn more about coronavirus and how to prevent its spread, head to our COVID-19 information hub. Also, check out the highly trusted resources below.
More guides on Finder