Unlimited Broadband Plans for Fibre, VDSL and ADSL2+
Tired of being capped? The best unlimited internet deals let you stream, search and surf as much as you want.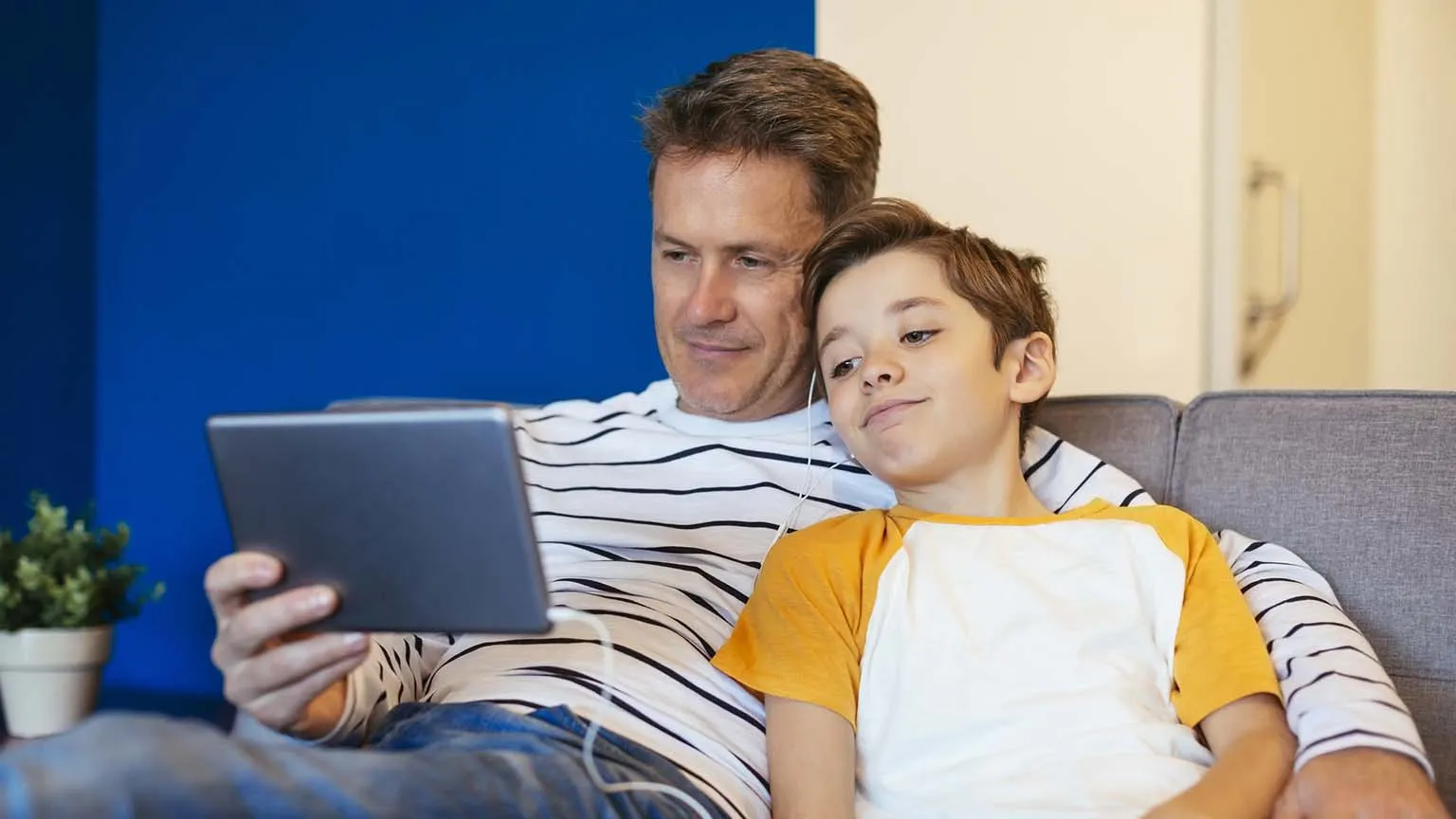 Compare unlimited broadband plans
Why should you choose an unlimited broadband plan?
Not so long ago, capped broadband plans were the de facto means of connecting to the Internet. Monthly data quotas meant you had to be cautious with your downloads and uploads lest you exceed your limit and suffer a "throttled" (slowed down) connection – or worse, excess usage fees.
Nowadays, unlimited data plans are far more common than their capped counterparts, with many broadband providers trading exclusively in unlimited plans.
Unlimited broadband plans provide the following advantages:
Browse at your regular plan speed for the entire billing period without limits
No speed penalties for exceeding a monthly download quota
No peak and off-peak browsing times. Enjoy unlimited downloads 24/7
Peace of mind with a set billing amount every month
What are the main features to compare for unlimited plans?
Speed
Your Internet speed will depend on the provider you sign up with, the type of connection you have and the infrastructure available in your area. As a result, it is important to check what broadband plans are available at your home address.
Once you've determined the options available to you, here are the key factors that will affect the speed of your new Internet plan:
Type of Internet connection. The type of technology and network access method you choose are critical in determining your Internet speed. The types of connections and considerations include:

Fibre. The Fibre network in New Zealand covers over 50% of the main cities and uses fibre-optic cables.
ADSL2+. ADSL2+ connections are greatly affected by the distance from your premises to your nearest exchange. Under optimal conditions, an ADSL2+ connection can deliver speeds comparable to some VDSL plans, but maximum speeds drop dramatically the further away you are from your local exchange.
VDSL. VDSL connections are capable of hitting speeds on par with high-speed connections but are only available in select areas of the country.

Network congestion. All network connection types mentioned above can experience slower speeds depending on the number of people accessing an Internet provider's service at a single time. The busiest times for Internet browsing in Australia are usually between 7pm and 11pm, and as such this is typically the time when Internet speeds are at their slowest.Most broadband providers advertise the typical evening speeds their customers experience during this period.
Modem and equipment. Your connection speed could be limited if your modem is out-of-date or the performance of your computer is being affected. If you are using an old modem, you can often purchase a new one directly from your Internet provider or from an electronic retailer. .
Wi-Fi signal. While Wi-Fi networks are convenient, they can also be significantly slower than connecting directly to your modem or router with an ethernet cable. Thick walls, multiple connected users and other wireless devices can all negatively impact the speed and reliability of a Wi-Fi connection, so it's important to understand how to minimise problems with Wi-Fi connections.
Contract term
Providers usually offer 24-month, 12-month or month-to-month contracts. You can expect perks like an included modem or reduced set-up fees if you sign up to a longer-term plan. A month-to-month plan, meanwhile, allows you to cancel any time without any additional exit fees, though you will usually have to pay a higher up-front cost for the privilege.
Cost
The price of unlimited broadband plans can range anywhere from around $50 a month up to $100+ depending on contract length, broadband speed and any other benefits you may opt for. More expensive options may include entertainment and streaming services like Sky or VodafoneTV.
Extras
To ensure that you get the best deal available, look out for the following plan extras to sweeten your unlimited broadband deal:
Streaming services, e.g. Netflix, Disney+
Paid TV packages, e.g. Sky, VodafoneTV
Sports TV packages
Free modem
Discounts off mobile plan prices
Home phone included
---