Savvy swaps: Changes that could save you money or improve your health
Live well and spend less when you follow these highly recommended tips and tricks.
Sponsored by
HelloFresh
. Plan your perfect menu via our app and we'll deliver step-by-step recipes and all the fresh-portioned ingredients you need. Delicious, balanced meals for busy weeknights or special occasions.
Get up to $100 off!
T&Cs apply.
Whether you're looking to implement some healthier eating habits, better manage your finances or give your current lifestyle a complete reboot, we're here to help.
It's easy to fall into bad habits. As one day rolls into the next, change can quite often seem futile. We've all been there but there is hope on the horizon, and it all starts with knowing where to look.
There are a plethora of accessible apps and services that have been designed to help you get a grip on your lifestyle habits. In this guide we will outline some easy swaps that will ensure maximum impact. From finance tracking and discount coupons to money-saving meal subscriptions from innovative companies like HelloFresh, success and sustainability is only a few simple steps away.
Scroll on to learn more.
Tracking your finances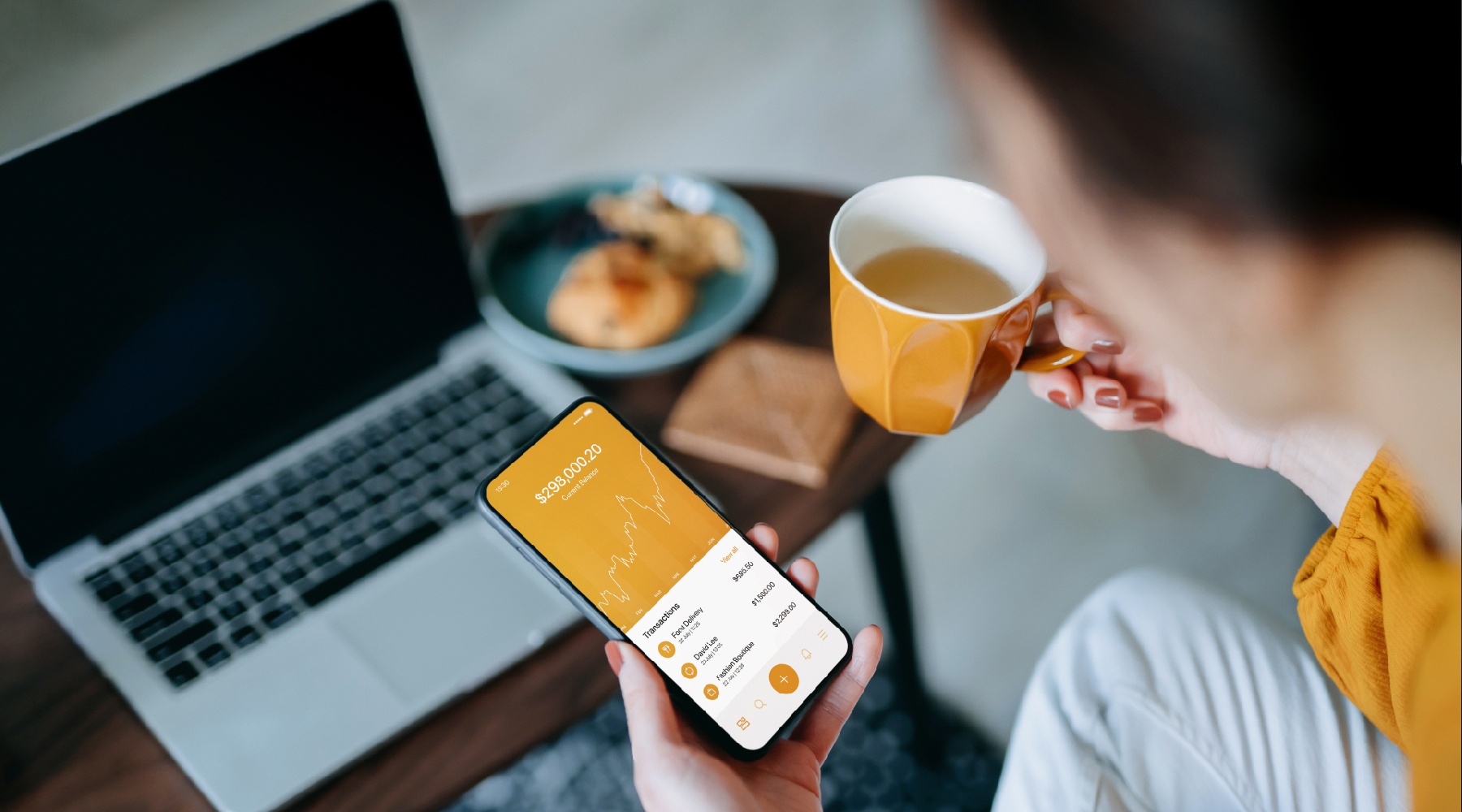 So many of our everyday lifestyle choices can lead to unnecessary overspending. Whether you're a frequent hungry shopper or a fashion addict, have expensive hobbies or splurge half your salary while socialising, the key thing to being in control is knowing exactly what you're spending and where. Yet a Finder survey of 2,225 New Zealanders from early 2020 revealed that only half (52%) of the adult population had prepared a budget.
This is where a finance tracking app comes in. Budget tracking helps you categorise your spending habits and allows you to see exactly where your money goes month by month. By knowing exactly how much you're spending on each lifestyle element (bills, groceries, socialising, etc) you'll be able to clearly see just where your overspending is happening.
Once you've pinpointed where you're overspending, you'll be in a better position to carry out the necessary changes to make your lifestyle more sustainable. Trust us – for anyone battling with their finances, a tracker can really help you take back control, and save for a rainy day too.
Some banks have really useful finance tracking tools and apps. There are also dedicated apps such as PocketSmith (made in New Zealand) and You Need a Budget (YNAB).
How to eat healthier and save money too
For better or for worse, there's no denying that what you put into your body has a direct impact on what you get out of it. Healthy eating is an important factor for the majority of us. It's also one that can too often seem impossible to achieve. Fear not, there are plenty of solutions to consider and many of them will help you save money at the same time.
Meal planning
It may seem obvious, but planning ahead can help you stay on track with healthy eating. While ensuring you're only buying the ingredients you need, a good meal plan you can stick to will cut back on waste and cost.
Look for healthy recipes online. Write a weekly meals list and a shopping list of any necessary ingredients as you go. Then, bookmark, save or jot down the recipe to refer to later. If you're on a tight budget, look for budget-friendly recipes. There are literally thousands of great recipes for every ability available online. Most of them are totally free too.
By planning ahead week by week, you can ensure that when shopping you only buy the ingredients you need. This cuts back on unhealthy shopping and eating habits where groceries are concerned. Win-win!
Meal subscriptions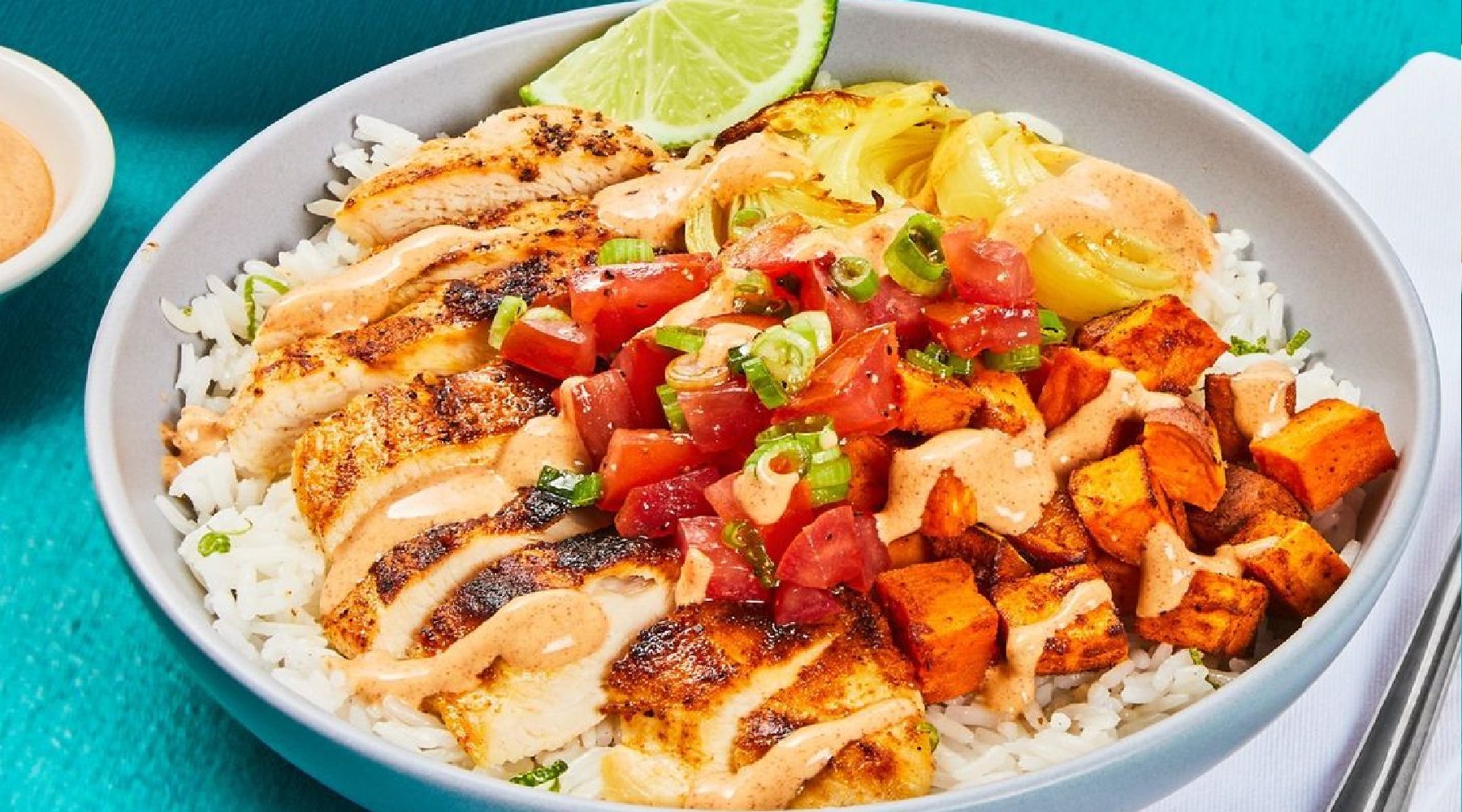 Cooking isn't everyone's forte. Sometimes, eating out or getting takeaway seems the easier option. However, this is not cost-effective nor a health-conscious choice long-term.
Don't get us wrong, eating out is great and, if your budget allows it, you should definitely treat yourself once or twice a month. But, there are other options readily available for a delicious home-dining experience.
Meal subscription providers, such as the popular HelloFresh offer an innovative and varied menu of easy-to-follow recipes and all the fresh ingredients you need delivered to your door. This is a super convenient option for anyone wanting to shake up their weekly eating habits or try out new recipes. It also provides an awesome solution for working professionals and busy households that don't have the time to shop, plan or source recipes during the week too. These subscriptions truly do make weeknight meals a breeze!
Making the most of coupons
At Finder, we specialise in deals, discounts and those all-important coupon codes. These can really help you maximise your budget. Be it online shopping or meal subscriptions like HelloFresh you're interested in, we have made it our mission to ensure you get the best prices possible. Always do it for less with a coupon!
HelloFresh discounts and promo codes
Tips and tricks for saving money and improving your health
Here's a roundup of all those little tips and tricks you need to shop smarter, live better and eat healthier:
Set a budget. S

et yourself an affordable budget. Check out your incomings and unavoidable outgoings and do the math. This will help you prevent overspending and steer clear of debt.
Plan ahead.

Whether it's healthier eating habits or more efficient spending habits you're trying to achieve, planning ahead is the key to success. While impulse buying is fun, it often leads back to the bad habits you're trying to avoid in the first place.
Track your spending.

Use a finance tracking app or check your bank on a daily basis so that you always know where you're up to when it comes to your spending. Take back control of your cash and learn where there's room in your budget to squirrel away some cents for a rainy day.
Only buy what you need.

Buying just because leads to regrettable waste. Think about those times you've cleared out your fridge and found things out of date and unopened. This is avoidable through meal planning and smarter shopping.
Use coupons.

It goes without saying that using a coupon can save you a pile of cash. If you're planning a shopping spree and want to score a discount, check out our

list of partnering providers

. At Finder we only work with reliable and safe stores and always ensure we have the hottest discounts to hand.
Choose a subscription that works for you. Don't have time to plan and shop? Choose a subscription plan with a trustworthy provider that works for you. HelloFresh, for example, offers a range of different meal plans that allow you to tailor yours to the demands of your household.
Compare prices.

Cross-check your grocery shopping list or subscription at multiple stores to see which retailer offers the overall best price possible. Although this is time consuming, it'll be worth your while when you add up the savings long-term. Want to buy groceries online?

Check out our guide

!
Sponsor video