Finder is committed to editorial independence. While we receive compensation when you click links to partners, they do not influence our content.
Guide to CFD trading in New Zealand
How to select the best CFD trading platform and what risks are involved.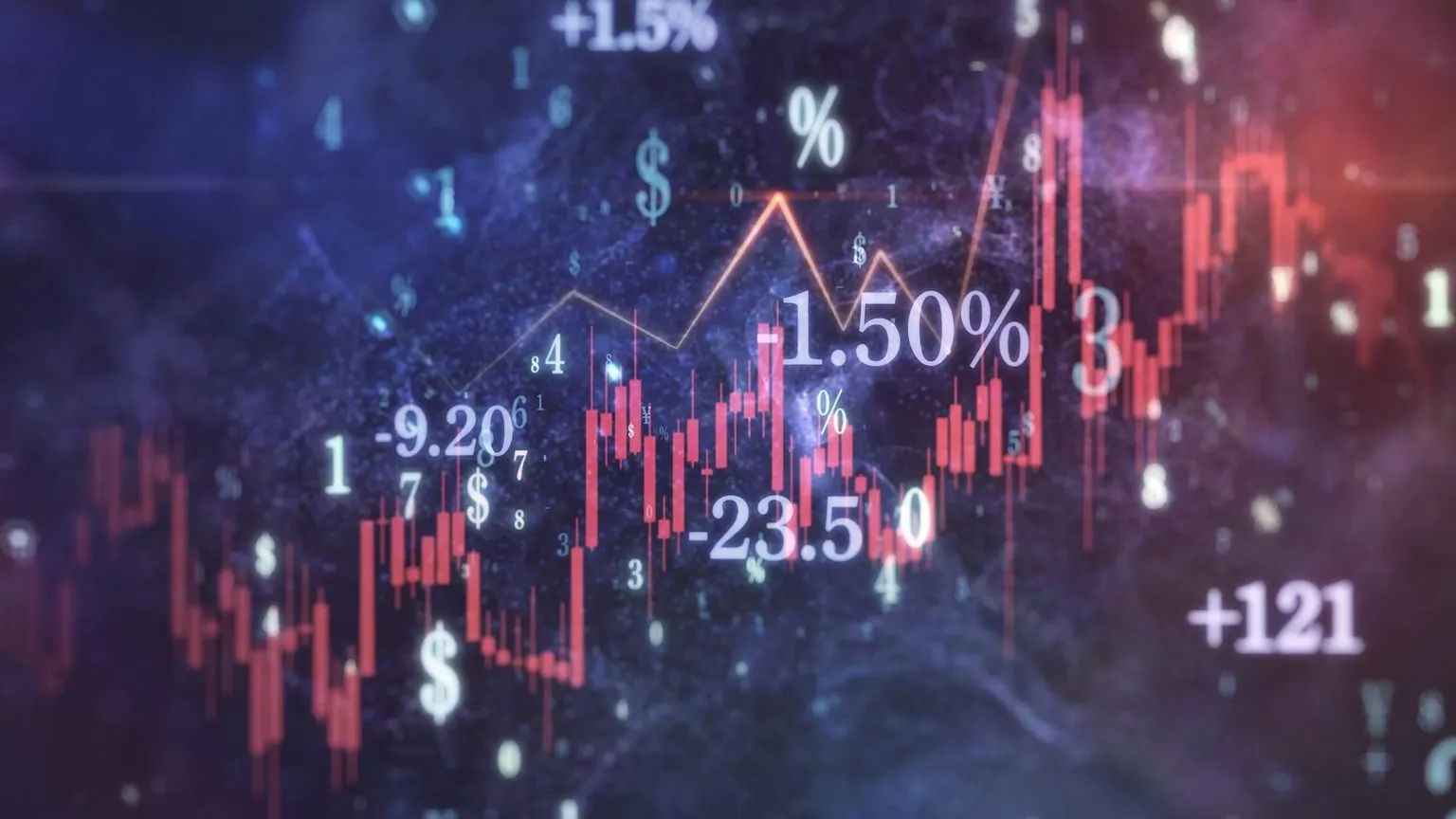 If you're an experienced trader or just curious about the industry, chances are you would have heard of contracts for difference (CFD) trading. CFDs are derivative investment products where a trader can speculate on the price movements of stocks, commodities or market indices.
Because you're trading a contract, rather than owning the underlying asset, CFD traders can profit regardless of whether prices are going up or down. For that reason, CFD trading often becomes more popular during times of market volatility, as traders seek to profit by 'shorting' the market when it falls.
Compare CFD trading platforms
What is a CFD?
A contract for difference (CFD) is an agreement based on an underlying asset or financial instrument such as a share, commodity or currency pair. In the contract, you can decide if you believe the underlying asset will increase or decrease in value between the time the contract was initially opened and when it is closed.
It's important to understand clearly from the outset that at no point do you own the underlying asset itself, nor are you trading the underlying asset either. You own the CFD, or contract, which is provided to you by the CFD provider.
Why trade CFDs?
CFDs allow you to speculate on thousands of financial products and global markets which you may otherwise be unable to access.
You can go long or short, hence you can benefit in both rising and falling markets.
You can usually access free demo accounts, plus charts and trading tools through your broker.
Unlike other types of derivatives, CFD contracts don't have a fixed expiry date, meaning you can close out your position (in other words, end the contract to realise a profit or loss), at any time.
How to select the best CFD trading platform
The CFD broker you chose will very much depend on your trading style and what instruments or assets you prefer to use. If you're looking for the best online platform or app for you, consider the following:
Available markets. Does the broker offer forex, gold, silver, cryptocurrency, stock market indices, global stock CFDs?
Direct share CFDs. Not all brokers offer CFD trading on shares, and some that do charge an additional subscription fee to access them.
Currencies. If you're looking to trade forex, check whether your preferred pairings are being offered.
Commission fees. There's often a brokerage fee charged when trading stock and stock index CFDs, check it's not too high.
Live data. Does it charge a fee to access live stock market data?
Minimum opening balance. Some brokers require a high minimum opening balance before you start trading – consider trialling the demo version first if it has one.
Platforms and software. Which trading platforms do they offer and can you add-on software or analytics tools?
Other types of trading. Do you also want to invest directly in shares, ETFs, forex or managed funds?
What can you trade with CFDs?
Some of the most common markets you can access with CFDs are shares, indices, commodities like oil or gold, metals like copper and forex in the form of currency pairs.
However, you're not limited to these. CFDs allow you speculate on many more markets like bitcoin and other cryptocurrencies, government bonds and even big events such as national elections. If you want to trade CFDs, you need to fully understand how the CFD itself works as well as the underlying asset. If you have no experience trading shares, for example, it may not be a good idea to buy a shares CFD.
What are the risks?
CFDs are extremely risky, complex products and are ideally only suited to very experienced financial traders. Here are some of the potential risks that you should know about before deciding if CFD trading is right for you.
CFDs are complex. CFDs are very intricate and confusing products. Even if you have a general understanding of what a CFD is, this doesn't mean you're ready to start trading CFDs.
You can lose more than your initial capital. If you gamble on the pokies, the most money you can lose is the amount you put into the pokie machine. This is not the case with CFDs. If you lose a CFD trade you can lose much more money than you started with, meaning you actually owe the CFD provider money, sometimes hundreds of thousands of dollars.
You don't own the underlying asset. When trading CFDs all you own is the contract between you and the CFD provider. Therefore you can't benefit from the capital growth of the underlying asset over the long term.
CFDs depend on how the market performs. Even though you don't own the underlying asset, CFDs are still affected by market conditions. This can increase risks even more in a volatile market.
How to decide if CFDs are right for you
Due to the complexity and high level of risk involved, CFDs will not be suitable for the vast majority of traders. CFDs could be right for you if you:
Are an experienced trader
Have a strong understanding of not only CFDs but many financial products and markets
Possess a high tolerance to risk, and are not at all risk-averse
Can afford to lose quite a bit of money (it's not guaranteed that you will, but you need to be comfortable you can afford to lose if you did)
Have some level of legal expertise to understand the complexity of CFDs
Are not interested in owning the underlying assets
Understand the measures available to minimise your risk and are experienced using these tools, for example stop-loss orders
Have conducted plenty of research – trading CFDs is not a decision that should be taken lightly
Back to top
Wait, I still have more questions!
CFD and share trading glossary
Ask or Ask price. This is the price at which you can buy CFDs
Bid or bid price. This is the price at which you can sell CFDs
CFD (Contract for difference). This is a contract entered into by two parties who agree to exchange money according to the change in value of an underlying asset.
Contract currency. This is the currency in which a particular asset is traded.
Dealing. Dealing is when you open or close a CFD position.
Derivative. A financial instrument whose price is derived from an underlying asset.
Going long. When you open a buy position.
Going short. When you open a sell position.
Hedging. Taking an opposite position to reduce the risk associated with an initial position.
Initial margin. This is the minimum deposit required when you wish to open a CFD position.
Leverage. Leverage allows you to trade a larger value asset than the worth of your initial investment. This is sometimes also referred to as gearing.
Open interest. This is the interest rate that applies to all CFD positions that are held open overnight.
Stop-loss. A stop-loss order can be placed when a CFD position is opened and is triggered when the price reaches a specified level. These orders are used to close out positions that have resulted in a loss and aim to prevent further loss.
Back to top
Disclaimer: This information should not be interpreted as an endorsement of futures, stocks, ETFs, CFDs, options or any specific provider, service or offering. It should not be relied upon as investment advice or construed as providing recommendations of any kind. Futures, stocks, ETFs and options trading involves substantial risk of loss and therefore are not appropriate for all investors. Trading CFDs and forex on leverage comes with a higher risk of losing money rapidly. Past performance is not an indication of future results. Consider your own circumstances, and obtain your own advice, before making any trades.
More guides on Finder