Cash loans
In need of a quick finance solution? Find out how to get funds in your account today.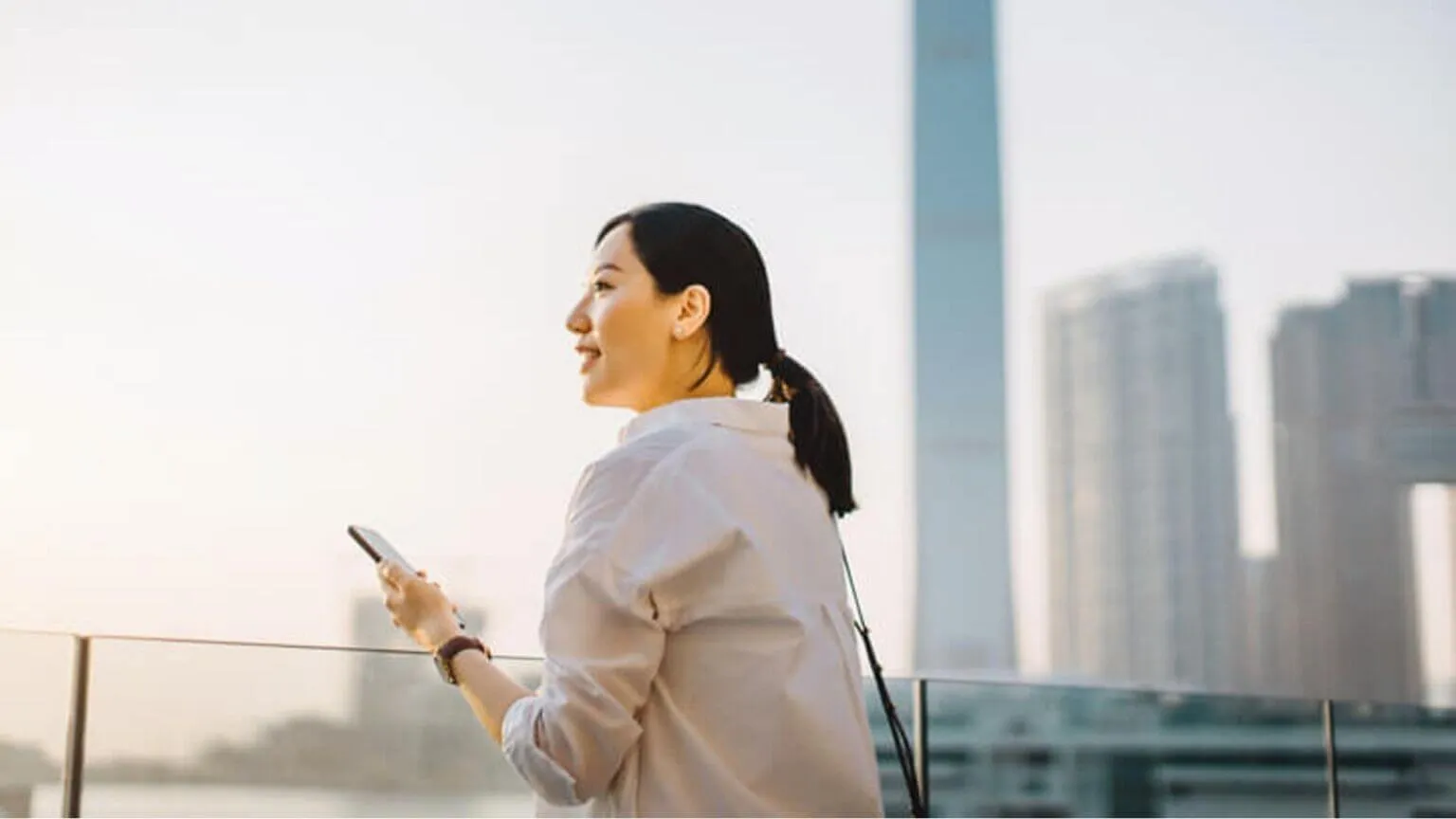 We have all faced an overstretched budget or unforeseen expense at some point in our lives. While traditional lenders might not be able to help if your credit history is less than perfect or you max out your current credit, there are alternatives available.
Some online cash providers even guarantee completion of the entire process within a few hours.
These quick cash alternatives may ease the immediate financial burden you might be facing and provide a repayment schedule that the lender structures around your payday. Although their total interest and fees are higher than traditional lenders, they can assist you with the credit you may need.
⚠️ Warning: be cautious with short-term loans
If you're experiencing financial hardship and would like to speak to someone for free financial counselling, you can call the MoneyTalks helpline operated by FinCap on 0800 345 123. It is open from 8:00am to 5pm, Monday to Friday and 10am to 2pm Saturday. When comparing short term loans, ensure you take into consideration any fees, charges and rates you may be charged.
Alternatives to short-term loans
Consider these alternatives before applying for a payday loan:
Use online Government resources. The Commerce Commission New Zealand website explains how loans works and what to be aware of when borrowing from a lender.
Payment plans. Talk to your electricity, gas, phone or water provider to see if you can work out a payment plan or receive an extension on your due date if you're behind on payments.
Contact your creditors. Speak with creditors about extending the due date of your payment, or working out a new payment plan that works for both of you. Seek personal loans elsewhere. Consider a small personal loan from a bank or a credit union. You may qualify for a loan with much lower interest rates than those offered by payday loan companies.
Pay with credit card. Consider paying with your credit card to cover your emergency bills or payments. This is not a long term solution, as you'll need to pay off the balance as soon as possible, but it's an alternative to a short term loan with high – and immediate – interest rates.
Cash loans – the lenders with which you can apply
Thinking of applying? Here's how
Compare a wide range of small cash loans online.
Remember to compare: The fees and interest rate; the length of the loan term; repayment schedule; turnaround time and any late charges you may incur. Check to make sure you meet the minimum requirements.
Gather your documentation.
You need to prove your identity; your income; your address and your assets when applying online. Make sure you have all the necessary information before you apply.
Apply online.
After preparing the documentation and comparing your options, you can apply online. Remember, you need to be one-hundred per cent truthful on your loan application, as it forms a legally-binding small credit contract.
How does a cash loan differ from other short-term loans?
These loans usually need to meet short-term requirements and are mostly for less than one year. If the provider accepts your application, it will generally transfer the loan amount to your nominated bank account, and set the repayment schedule according to your capacity to pay, eg payday.
A cash loan works similarly to a payday loan or even a cash advance. You apply for the loan amount you need, submit the documentation and supporting evidence, including the last three months of your bank statements. The lender then assesses your application, which it bases on the information you supply, then gives you a decision.
Online cash lenders often complete the whole process within a brief turnaround time. There are also lenders who specialise in bad credit cash loans and provide them to borrowers who have a less than "perfect" credit history. Other lenders also offer loans to those who receive Work and Income payments.
What you need to know before you start comparing loan providers.
Different lenders specialise in specific types of cash loans. Some provide a quick turnaround time, others offer longer repayment terms, and some provide flexible lending requirements. You can compare the lenders on these parameters:
Find out the complete list of costs.
Make sure you check out the lender's product disclosure statement (PDS), so you know the exact cost of the loan, ie interest rate, fees, etc.
Make sure you meet the eligibility criteria.
Some lenders specialise in bad credit cash loans, while others require a reasonable credit score to approve you. Bad credit lenders may also differ on their flexibility, for example, some may lend to those currently bankrupt whereas others will not. It's important to ensure you meet the provider's criteria before applying. Credit report companies list each request on your file and too many in short period could be detrimental to any future loan applications. However, if you apply for a no credit check loan, this might not apply.
What is the turnaround time?
With the growth of technology, these loan applications are available entirely online. There is no need to be physically present to make a request or provide documents, as you can upload them online. Some lenders will send your loan within a few hours, while others might take a couple of business days to complete the process.
The good (and the not-so-good) cash loan features
You can get cash for different situations. Due to greater variety of lender, it is possible to get cash loans for different personal circumstances. Loans are available for different income levels and all types of credit.
There is a quicker turnaround. The processing time for more conventional loans can be quite long, with a higher requirement for documentation. On the other hand, cash loans are known for their quick disbursal and require less documentation.
You might get stung with higher costs. These loans are generally more expensive than those available through traditional lenders, due to their short-term nature and high fees.
The loans have a shorter duration. People use cash loans for short-term financial requirements and have smaller amounts and a shorter repayment duration. These might not fulfil higher financial requirements and may make them unsuitable for some purposes.
Is there anything I should avoid?
Borrowing money unnecessarily. Due to faster processing and lower checks, these loans might give a feeling of "easy money", which can lead to spending on unnecessary items, like gadgets or a vacation. You should consider whether you can afford the repayments before you apply, and only take on a loan if you really need it.
Taking on too large a loan. Just like you should consider whether or not to apply for a loan, you should also determine whether you really need the full amount for which you're asking. A higher loan amount will mean higher ongoing repayments and may make it more difficult for you to manage.
Failing to contact the lender if you have trouble meeting repayments. If you're going to make a payment late or there are insufficient funds in your account for the direct debit, you need to contact the lender before the repayment is due. Not doing so will see you stuck with late payment, direct-debit dishonour and default fees, which can add a significant amount to what you owe.
What size cash loan can I get?
When taking on credit, it is advisable only to take on what you can afford. Below are some of the standard borrowing amounts.
In what circumstances can I use a cash loan?
Cash loans can be quite expensive, so it advisable to only use them for emergencies or if you have an unplanned expense. You may be able to apply for a cash loan if you have a cash-flow issue, such as if your car needs repairs, or a bill is overdue. Of course, it's important to call your utility provider first to work out a payment plan if possible.
Some examples of the use of cash loans include:
Valentine's Day. If you have bills to pay and are unable to save for a night out on Valentine's Day, a short-term cash loan may help.
Concert tickets. Your number one band just announced their reunion tour.
Online sales. It's the day before payday, and your favourite retailer announces a massive 50% off sale. A small cash loan may get you that new article of clothing.
Birthday presents. Sometimes you may need a little extra to afford the gift you want to buy, and instant cash loans can offer that.
Unplanned trip expenses. If you need to travel and can't put together the funds before payday, a short-term loan may help.
When considering getting a cash advance online, it's vital to compare your options – this type of finance can be expensive.

What you probably can't use a cash loan for
A new car. Cash loans are usually for amounts under $2,000, although may be able to one for a second-hand car.
Cosmetic surgery. If you are planning any cosmetic surgery, you know the cost runs into five figures quickly and are unsuitable for a cash loan
The questions readers ask about cash loans